GAMETIME:7:25 p.m. CT on Saturday, December 16
LOCATION: Arrowhead Stadium in Kansas City, Mo.
HOW TO WATCH: NFL Network (KCTV5 local)
HOW TO LISTEN: 101.1 The Fox
It all comes down to this for the Kansas City Chiefs.
Thirteen games spanning the highs, lows and everything in between have led to this Saturday night at Arrowhead Stadium, where the Chiefs will battle the Los Angeles Chargers for the division lead.
The victor will take over the top spot in the AFC West with just two games to go, marking the first time that Kansas City will play a division rival for first place in the division this late in the season in 36 years.
The Chiefs are seeking consecutive division titles for the first time in franchise history, and a win on Saturday would represent an enormous step towards making that a reality.
The Chargers are perhaps the hottest team in the NFL right now, winning seven of their last nine games after beginning the season 0-4.
One of those early losses was to the Chiefs, who picked off Chargers' quarterback Philip Rivers three times en route to a 24-10 victory back in Week 3.
Los Angeles has completely turned things around since, averaging nearly 400 yards of total offense in its last 10 games under the direction of the 36-year-old Rivers, who is putting together one of his best seasons as a professional.
The veteran signal caller owns a 97.2 passer rating this season, throwing for 3,611 yards and 23 touchdowns. He hasn't turned it over in any of his last four games, leading the Chargers to victory in each.
Rivers' top target has been wide receiver Keenan Allen, who's hauled in 83 catches for 1,143 yards and five scores.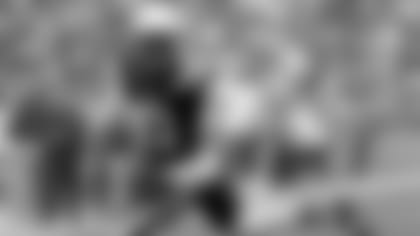 The oft-injured Allen has managed to stay on the field for all 13 of Los Angeles' games this season, his most since 2014, and his presence has played a significant role in the Chargers' turnaround. He's tallied a league-leading 39 catches during his team's four-game winning streak, and his 547 yards through the air are second only to Pittsburgh's Antonio Brown in that span.
He's the kind of player that demands attention from a defense, opening things up for other players around him.
"He's always been a tough guy to cover," said Defensive Coordinator Bob Sutton. "He's highly competitive, tough minded, he goes in to make the tough catches and he's a good route runner. Anytime you have a dynamic player like that, it draws a lot of attention from everybody and, certainly from their standpoint, opens up other players."
Those other players include wide receivers Tyrell Williams and Travis Benjamin, who are both averaging over 16 yards per catch, and tight end Hunter Henry, who's scored twice in his last three games.
Tailback Melvin Gordon has also served as a weapon in the passing game, catching 43 passes for 307 yards and four touchdowns, and that's in addition to his 853 yards on the ground.
Simply put, the Chargers can move the ball, and it's up to the Chiefs to stop them.
Fortunately for Kansas City, the defense is coming off one of its best performances of the season just last week.
The Chiefs held the Raiders to zero points and just 104 yards of offense through three quarters last Sunday, completely stymieing the Oakland attack.
And as well as Rivers has played this season, he's struggled in his career against Kansas City, losing his last seven matchups. He's posted a 68.7 passer rating in those games, tossing 10 interceptions to just five touchdowns.
Conversely, Chiefs' quarterback and southern California native Alex Smith has been at his best when facing the Chargers.
Smith owns a 105.3 passer rating in his last six games against the Bolts, throwing multiple touchdowns in each of his last three performances.
The 12-year veteran's next touchdown pass will mark a career-best (24), and his 3,507 yards through the air are already the most of his career with three games to go.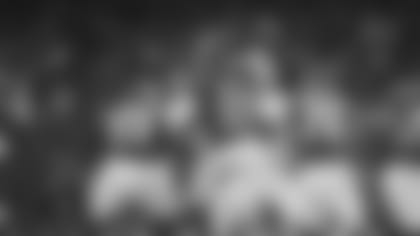 He's spread the ball around to a pair of receivers that are closing in on some milestones of their own, as wide receiver Tyreek Hill (986) and tight end Travis Kelce (952) are inching towards the 1,000-yard mark for the year.
It'll represent just the fourth time in franchise history that multiple receivers eclipsed the 1,000-yard mark, and when combined with tailback Kareem Hunt's 1,046 yards on the ground, it'll be just the fifth time in NFL history that a running back, wide receiver and tight end all did so on one team.
But in order for Smith to find Hill and Kelce through the air, he'll need to avoid one of the league's better pass rushing duos in defensive ends Joey Bosa (11.5 sacks) and Melvin Ingram (9.0 sacks).
"They're, as a tandem right now, playing in my opinion as probably the best in the league," said Offensive Coordinator Matt Nagy. "They're two guys with a lot of spin moves and they create lanes by doing that, then on top of that they're just full of energy. They're just very successful this year."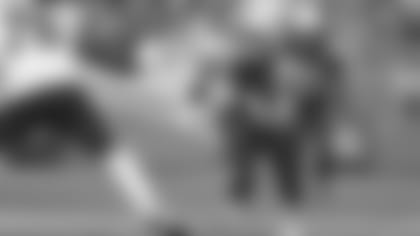 That energy has carried into the secondary, where the Chargers have posted the league's third-best passing defense in terms of passing yards per game (200.3) and passer rating (76.1) this season.
Much of that is due to the play of standout cornerback Casey Hayward, who is listed as questionable entering the game with a calf injury.
Hayward's status could prove critical in a game between two teams that seem so evenly matched across the board, though regardless of who suits up, this weekend's matchup is what it's all about when it comes to professional sports.  
The Chiefs have a chance to take hold of the division in front of the Arrowhead faithful with the nation watching – marking the first primetime game on a Saturday night in the stadium's rich history.
It simply doesn't get much better than this.