Dick Vermeil and Trent Green were made for one another. No quarterback for the Chiefs ever had a more supportive head coach than Vermeil, or needed one at least at first in Kansas City.
No coach ever had a more perfect quarterback to run his offense than Green, and run it he did with such precision that it became one of the most proficient scoring machines in NFL history for a time.
Vermeil's was another new offensive system for the Chiefs when he arrived in Kansas City in 2001, and one in need of a quarterback who could run it. There was no time to lose, Vermeil believed, and Green would be the best person to run it.
He had been around, been a starter, and not been, and he had been all set to start for the soon-to-be-champion St. Louis Rams and then he had a season-ending injury in the preseason and a guy named Kurt Warner took over. The rest, as they say, is history, Warner's history, not Green's.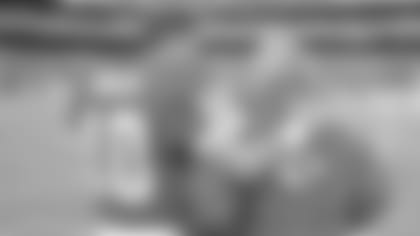 The proper disposition would mean a lot in withstanding the criticism that would come with being a Chiefs quarterback and Green had it. What not to like, folks would say who met him, whether in press gatherings, on the street, or most important in the huddle. No thin-skinned insecurity or mean-spiritedness.
Like Dawson had Stram, Green had Vermeil. It was the coach's nature to see one of his favorites succeed, and the trade to land Green would turn out to be a winning move. By the time he called it a career, Green would climb near the top of the list of greatest Chiefs quarterbacks.
Everything Dick Vermeil said about Green came true. All of it.
His command of the offense.
He quickly eclipsed prior Chiefs' quarterback numbers and with more positive results: wins.
His duel with Peyton Manning in 2004 was one for the ages. In the game's first half he threw for 235 yards and two touchdowns and only missed on three passes. He finished the day with 389 passing yards, three touchdowns and a passer rating of 143.8, topping Manning's 122.5.
But Treen Green was more than a collection of statistics, much more.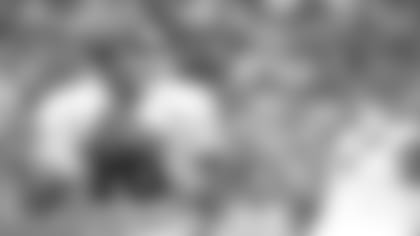 He could never be accused of being a weak man masquerading as a strong one.
"He's kind of a low-key guy, but when he steps in the huddle he has an authoritative way in that he knows what he wants to do and how to get it done," observed Will Shields, who had played with four of Green's predecessors going back to 1993.
"He was real patient," believed Brian Waters, "He did not get frustrated with guys." "He's an open, upbeat person," noted Tony Gonzalez. "It carries over to the field."
Of course, no quarterback should accept the high responsibility to be his team's leader unless he was willing to bear its burdens, and Green was.
"It wasn't just offense [and] defense, it was everything," recalled Gonzalez on how Green approached his teammates.
Perhaps the most important acknowledgement for who he was came from the man he would always be compared to: Len Dawson. Dawson, a man of few words off camera, said of Green, "He's the real deal," no small acknowledgement from one who had seen so many of his successors fail.
That sentiment was echoed by Lamar Hunt, who sadly had seen so many quarterbacks come and go in Kansas City.
"Trent got us to a level of respectability," Hunt said. "We've had some draft picks that were extremely well thought of, but they didn't pan out the way Trent did."