Here are five things to watch for in the game on Thursday night: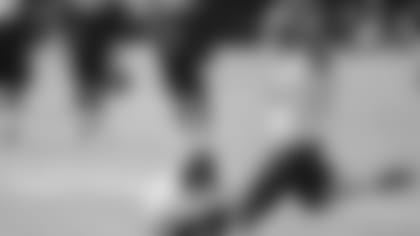 There are a few things we know about the kicker battle that have taken place since OTAs between veteran Ryan Succop and rookie Cairo Santos:
First, there will be only one kicker on the roster when it is trimmed down to 53 players. That deadline is Saturday by 3 p.m. CT, and so one of these players will be traded or released before that point.
Second, coach Reid has emphatically said this battle is close and that "It's like the World Cup; every day is a tie."
Therefore, Succop and Santos are battling for one position that we know is a direct competition heading into Thursday's game.
Special teams coordinator Dave Toub spoke after practice on Monday and said both players would kick on Thursday, but hadn't yet determined how that would be split up.
"We haven't really decided yet," Toub said. "It would be a competitive edge to even say so. We just know it's going to be an ongoing competition. Both guys will kick in this game."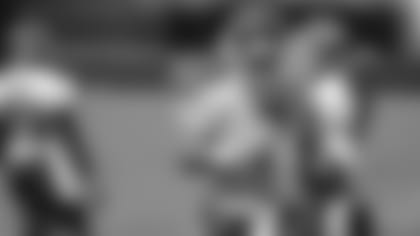 Second-year quarterback Tyler Bray was given all of the playing time after Alex Smith in the Chiefs last game against the Minnesota Vikings.
After Smith took one drive with the first-team offense in the second half, Bray played the rest of the game and finished 9 of 15 for 85 yards with a touchdown and an interception.
Against the Packers on Thursday, Chiefs coach Andy Reid said Chase Daniel would start for the Chiefs and play the first quarter.
Daniel is 11 of 14 for 161 yards with one touchdown and one interception through three preseason games.
Tyler Bray and Aaron Murray will follow him and split the rest of the game at quarterback.
Bray is 11 of 17 for 122 yards with one touchdown and one interception, while Murray has gone 5 of 10 for 81 yards with one touchdown and one interception.
The Chiefs offense as a whole hasn't been as sharp as it would have liked in its three games, and Thursday's finale is the last chance for some guys to earn spots on the 53-man roster.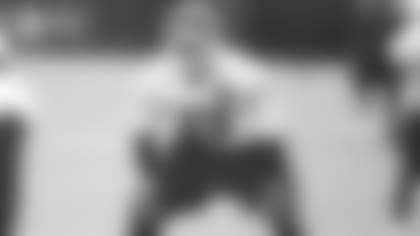 After starting inside linebacker Joe Mays went down with a wrist injury in the game against the Carolina Panthers, both Nico Johnson and Josh Mauga have been in competition for that starting position next to Derrick Johnson.
Chiefs defensive coordinator Bob Sutton spoke of Mauga, whom Sutton coached back with the New York Jets, after practice on Monday.
"He has knowledge of the system," Sutton said. "Most of the time leadership comes from guys that can do their job and do it well, and then they can bring some other people with them, so to speak. Josh has done that.
"He's another guy who has played multiple roles for us. He's played both inside positions in both base and sub, and in New York he even played some outside linebacker."
Mauga didn't play against the Vikings last week as he's coming back from a groin injury. Therefore, Johnson started with the first-team defense.
Johnson spoke after the game about that experience.
"They play at a high level and that was my first time doing it in an actual game," Johnson said. "It made me think that I really got to elevate my game and intensity and focus. So playing with them—it's fun."
On Thursday, the inside linebacker position will be one to watch and one that will definitely have relevance to the Chiefs regular season opener against the Tennessee Titans on September 7.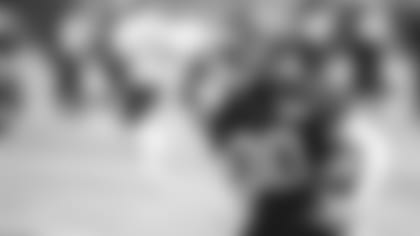 4. Who's the third running back?
Between Jamaal Charles and Knile Davis, the top two running back positions for the Chiefs are set. De'Anthony Thomas fits in there somewhere with his role of running back, wide receiver and returner.
But the next spot behind them has been an interesting battle.
Cyrus Gray has led the Chiefs in rushing through the first three preseason games. He's carried the ball 26 times for 134 yards (5.2 ypc) with one touchdown.
He's also been praised for his special teams ability.
"He's the captain of our special teams unit right now," special teams coordinator Dave Toub said. "He's played all the key spots for us and he's playing at high level."
Competing with Gray for a spot at running back is Joe McKnight, who missed a large portion of training camp coming back from an injury.
McKnight has just two carries for eight yards during the preseason and should have an opportunity to do more against the Packers.
Chiefs offensive coordinator Doug Pederson spoke about the running back competition.
"We have five running backs that can all play," Pederson said. "Charcandrick West is in that mix too. He's a hard runner and a tough kid. But you take a guy like [McKnight] and put him in there—the versatility, you just won't miss a beat.
So when watching this game, try and pay attention to more than running backs carrying the ball, but who is making plays on special teams. That could be the difference in who makes this team.
Gray's abilities in special teams are well known, but McKnight has been making a push in that department as well.
"[McKnight] has done a good job [on special teams]," Toub said. "We tried to get him featured a little bit the other night with the kick return. We also put him on punt return and got a look at him there. Still, we need to see him on the coverage aspect of it."
It's something to watch on Thursday.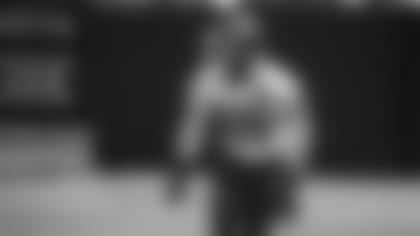 Dee Ford, the Chiefs first-round pick, has yet to find the field with fellow outside linebackers Justin Houston and Tamba Hali, and it's not something we're likely to see on Thursday against the Packers.
It was one of the big questions of the offseason after Ford was selected as the Chiefs first-round pick.
But with the twos and threes looking to see most of the time in the game, Ford might have his opportunity to make some plays.
While the quickness of his first step in rushing the passer has been well documented, Ford's development in the run game is something defensive coordinator Bob Sutton spoke about after practice this week.
"He's like any young player," Sutton explained. "He has to learn how to play the run and some of those are on downs that might be passing downs or passing sets. One of the objectives is you don't want it to slow you down. You don't want to take away from something that he has and that's a talent to rush the quarterback. But, as a player, he's got to understand how he's going to be attacked."
If Ford gets an opportunity to play on Thursday, he might be a player to watch as he looks to make an impact before the Chiefs first regular season game against the Tennessee Titans on September 7 in Kansas City.
These are five things to watch for during the game on Thursday against the Packers.