The man arrives early every morning ahead of a day immersed within the happenings of the Kansas City Chiefs. He meets with Head Coach Andy Reid on a daily basis, observes the message being instilled during team meetings and crafts how the organization speaks to the world. It's a critical position that touches every aspect of the football team, and one that many don't even know exists.
"It's never lost on me that I'm one of 32 people to do my job," the man says. "In all the years that I've done this, I've never lost track of that, and I'm grateful every day."
His name is Ted Crews, and he's the Executive Vice President of Communications for the Kansas City Chiefs. Crews – who joined the Chiefs in 2012 – is among the most respected and distinguished professionals working in the NFL. He's been asked to work 10 Super Bowls during his 24 seasons in the league while building one of the top communications departments in all of sports, handling anything and everything from football statistics and media credentials to corporate events and concerts.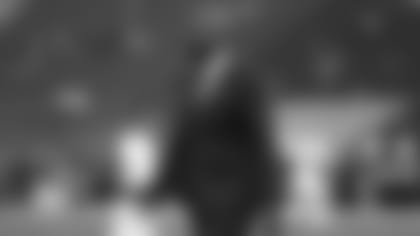 Any fan – even the most casual of observers – is familiar with his work. Crews and his staff form the bridge between the locker room and the rest of the world. Every press conference, ESPN interview, newspaper article or television broadcast is a result of Crews' influence. He possesses the delicate responsibility of building trust with the players while also serving the public's relentless interest in the happenings of the team, walking a fine line that requires years of experience to fully understand.
Most would reasonably view positions like this one – a dream job for any fan of professional sports – as virtually unattainable, but it's one that Crews discovered midway through his college career along a path that many wouldn't expect. He attended South Carolina State, which is the only public historically Black college or university (HBCU) in South Carolina. It's an institution of less than 3,000 students, and it's where Crews' journey as one of the top executives in the NFL began.
"I've always been in love with sports, but I was introduced to a career that I didn't know existed when I was a junior in college," Crews said. "I often think about my path, and how far it is from Orangeburg, South Carolina to the National Football League, but yet, it's not. That's what I pray my journey can show."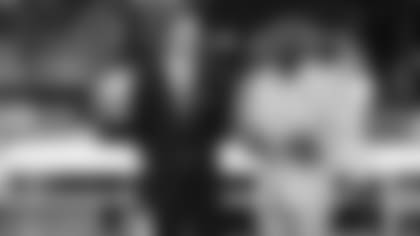 Crews credits much of his career to the mentorship and direction of others, which is a philosophy that he strives to embrace today. He emphasizes the need to find sponsorship – individuals who believe in your potential – and making the most of the opportunities that sponsorship creates. A central figure in his journey was – and still is – the legendary Bill Hamilton, who served as South Carolina State's Sports Information Director for years. It was Hamilton who introduced Crews to his eventual field and who modeled for him what it meant to be a professional in sports.
"Bill Hamilton is the person. He's the one who said to me, 'You have a skillset that you don't even know about.' He explained that this was an actual career, which I didn't realize existed," Crews explained. "Imagine covering one of your eyes and only seeing half the room. He's the one who moved my hand and allowed me to see that there was depth to myself that I didn't even know. He taught me that if I worked at my craft, I had an opportunity to do this for a living."
Under Hamilton's guidance, Crews went on to earn an opportunity with the Carolina Panthers as a summer intern. That grew into a full-time position two years later, followed by a larger role with the Atlanta Falcons and later the St. Louis Rams. It's a path that eventually wound up in Kansas City, where Crews has led the Chiefs' communications efforts through what's turned out to be the greatest stretch of on-field success in franchise history.
And, along the way, Crews has continually provided an example for future generations of African American professionals in a league that largely lacks representation across the board. In fact, he was recognized by the Fritz Pollard Alliance Foundation – an organization that promotes diversity and equality in the NFL – with the prestigious "Salute to Excellence" award in 2017.
"I'm extremely aware that I'm in the minority – although the numbers in the communications field have improved since 1998 – but I pray that young African Americans can look at me and realize that there's a way to work in sports without playing," Crews said. "Every opportunity I have to share my experience and influence what we're doing, I'd like to think that my presence is valuable to the organization because I offer a different perspective. I think more teams need that. My experience is different, and I think that through that experience, my perspective can be helpful."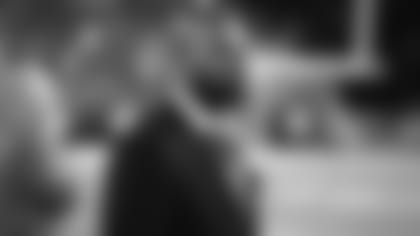 It's a mindset that has its roots in Crews' upbringing, which emphasized not only the value of hard work, but the importance of enjoying the journey along the way.
"My parents were the best. My dad isn't here anymore, but I'm not sure there was one person who was more influential in my life. He was a great man of faith, and every role that he had, he took it seriously. He was a phenomenal leader, and his employees truly loved him," Crews said. "I remember how people responded to him, and I like to think that I lead in that way. I tell my staff all the time that they don't work for me, we work together."
That mentality is what led Crews from South Carolina State all the way to One Arrowhead Drive, setting an example for anybody – no matter who they are – to chase down their dreams.
"I feel like I'm called to help people who maybe don't jump off the page at first glance, because that was me," Crews said. "There's no dream that's too big if you're willing to do what it takes. Surround yourself with good people, be willing to work and do right by others. Dream as big as you can, and work at that dream."