DANIEL PASSING, FIRST-CAREER NFL TOUCHDOWN: In his first NFL start, QB Chase Daniel connected on 21 of 30 passes for 200 yards with a touchdown and no interceptions, good for a 99.3 passer rating. His two-yard touchdown throw to WR Dexter McCluster marked his first NFL touchdown pass.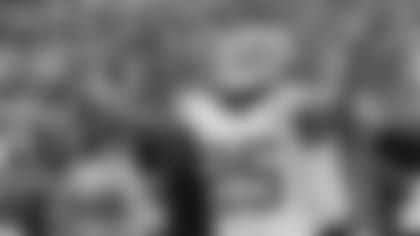 Daniel added seven carries for 59 yards (8.4 avg.) in the contest, including a career-long 29-yard run in the game. His 59 yards rushing are the most by a Chiefs QB in a single-game since Steve Bono had 74 rushing yards at Arizona on Oct. 1, 1995.
"We started fast," Daniel said, after the game. "A lot of guys, this was their first start; I was proud of how they battled. It was fast from the start; we hit a little lull there in the third quarter, but we finished back strong, the whole team. We drove down to win the game at the end and unfortunately, it just wasn't our day. We got another shot in overtime, but we came up just a bit short."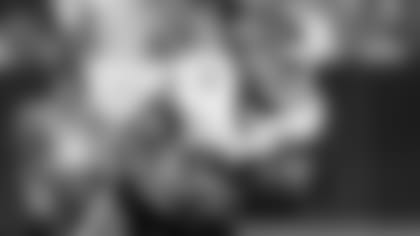 CHIEFS SET NEW NFL KICKOFF RETURN AVERAGE MARK: With four kickoff returns for 125 yards (31.3 avg.) in Sunday's contest, the Chiefs set a new NFL record for highest kickoff return average in a single season with a 29.9 average (1,316 yards on 44 returns). The Chiefs mark passes the old NFL record of 29.4 yards per return set by the 1972 Chicago Bears.
NFL RECORD BOOK - HIGHEST KICKOFF RETURN AVERAGE, SEASON
1.     29.9          Kansas City               2013
2. 29.4 Chicago 1972
3. 28.9 Pittsburgh 1952
4. 28.2 Washington 1962
5. 28.1 Baltimore Colts 1972
DAVIS RECORDS PAIR OF TOUCHDOWN RUNS: Rookie RB Knile Davis recorded two rushing touchdowns in the game, giving him four rushing touchdowns for the season and five total touchdowns. He totaled 81 yards on 27 carries (3.0 avg.) in Sunday's game. He also caught two passes for five yards.
"It's just great," Davis said about his playing time. "It just shows the confidence my RBs coach Eric Bieniemy and Coach Reid, they have a lot of confidence in me and I didn't disappoint them. We should've got the win; we have to clean up some things, but overall, I think we all played hard."
KANSAS CITY FINDS END ZONE IN 2013: With three touchdowns in Sunday's game, the Chiefs scored 52 total touchdowns (offense, defense, special teams) in 2013. It marks just the sixth time in franchise history that the team has found the end zone 50 or more times in a single season.
CHIEFS RECORD BOOK - MOST TOUCHDOWNS, SEASON
1. 63 2003
2. 62 2004
3. 57 2002
4. 55 1966
5.     52             2013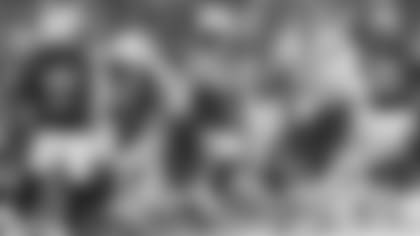 POINTS IN A SEASON: For Just the seventh time in franchise history, the Chiefs passed the 400-point plateau. With 24 points in Sunday's game, the Chiefs had 430 points for the 2013 season, marking the fifth-best total in franchise annals.
CHIEFS RECORD BOOK - MOST POINTS, SEASON (ALL400 )
1. 484 2003
2. 483 2004
3. 467 2002
4. 448 1966
5.     430           2013
6. 408 1967
7. 403 2005
CHIEFS MADE HABIT OF SCORING EARLY: Kansas City scored 14 points in the first quarter of Sunday's game, giving the team 124 first-quarter points for the 2013 season. The team's 124 first-quarter points mark the club's second-best seasonal output in team history, trailing 158 first-half points in the 1966 season.
CHIEFS RECORD BOOK - MOST FIRST-QUARTER POINTS, SEASON
1. 158 1966
2.     124           2013    
3. 113 2004
4. 112 2003
5. 103 1962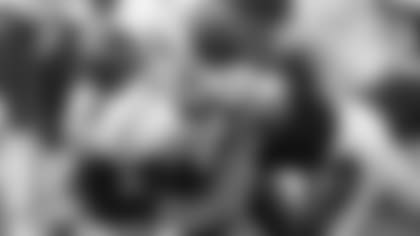 BAILEY LEADS DEFENSIVE CHARGE: DL Allen Bailey led the Chiefs defense in tackles, recording nine stops (seven solo).
PARKER GRABS SECOND INTERCEPTION: CB Ron Parker intercepted Chargers QB Philip Rivers and returned it 14 yards in the contest. It is Parker's second-career interception, the first one coming this season at Oakland (12/15/13). He added six solo tackles and two passes defensed in the contest.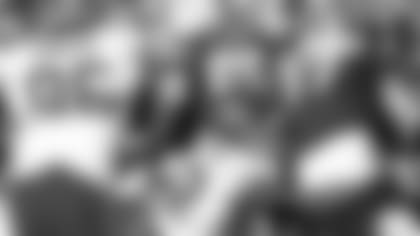 JAMES-MICHAEL JOHNSON DROPS RIVERS FOR LOSS: LB James-Michael Johnson dropped QB Philip Rivers for a seven-yard loss in Sunday's game. It marks his first-career sack. Johnson added five solo tackles, including one for loss and a QB pressure in the game.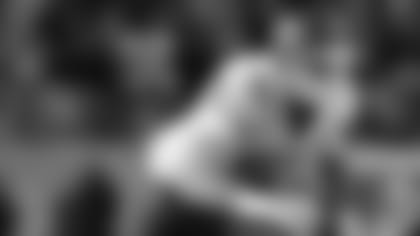 ZOMBO GETS TO RIVERS: LB Frank Zombo sacked QB Philip Rivers for a sack (no yards lost) in the game, marking his second sack of the season (-15.0 yards). He now has 7.0 sacks (-56.0 yards) for his career. He added three solo tackles and three QB pressures.
CHIEFS 2013 SACK TOTALS: Kansas City recorded 3.0 sacks (-10.0 yards) in Sunday's game, giving them 47.0 sacks (-309.0 yards) for the 2013 season. The team's 47.0 sacks tie for the seventh-best mark in franchise history.
MCCLUSTER HAULS IN TOUCHDOWN RECEPTION: WR Dexter McCluster caught six passes for 62 yards (10.3 avg.) in Sunday's game, including a two-yard touchdown reception from QB Chase Daniel. It is McCluster's second-receiving touchdown of the season and the fifth of his career.
"We didn't pull it out, but we worked really hard," McCluster said, following the game. "I'm proud of everybody: special teams, offense and defense; we all fought to the end. We didn't pull it out, but we fought to the end."