The regular season returns to Arrowhead Stadium this Sunday, and with that comes a brand-new variety of concession items available to fans throughout the 2018 campaign.
Representatives from Aramark and Levy Restaurants debuted those items on Tuesday afternoon, completing a thorough process that strives to provide fans with the top culinary experience in the National Football League.
"We start with everything on paper. We take a lot of feedback from the guests the prior season and we look at food trends, kind of taking all of those things into consideration," said Leo Dominguez, Executive Chef at Levy Restaurants. "We sit down with all of those ideas and start there, then we go through a series of tastings. Our team will do some tastings deciding what's good and what we like, then we'll move forward and do tastings with the Chiefs. Once we see what works for them, we'll come to a mutual agreement on some items.
"It's a long, but very fun, process. A lot of people put in a lot of hard work to make this happen."
A similar process takes place for the folks at Aramark, such as Senior Executive Chef Erin Wishon.
"We're in the hospitality business," Wishon explained. "We want people to come and enjoy the game from a total well-rounded approach – not just the field."
Here's a look at some of the new items that fans can expect at Arrowhead this season, beginning with concessions that will be available in all general seating areas as explained by Wishon.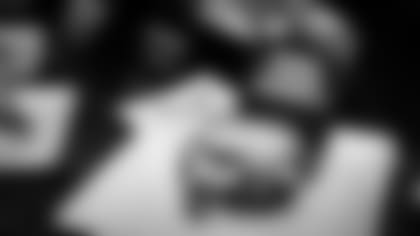 What is it: "This is one that came from the playoffs last year and was a fan favorite. It has some serious heat with the Reaper sauce. It's fried chicken tenders with some pepper jack cheese, fresh jalapenos and this Reaper sauce that has some serious bite."
Tennessee Hot Chicken Mac and Cheese
What is it: "It's popcorn chicken tossed in a Tennessee hot sauce with some braised onions on top of our classic mac and cheese."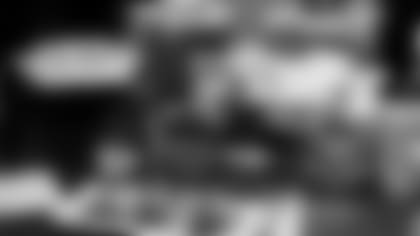 What is it: "This is seasoned flank steak with lime and pico de gallo. It also has Takis in it, which is a fun little twist and adds some crunch and a little modern update to the taco."
The Chiefs' very own craft brew, Kingdom Blonde Ale, will also be available in-stadium this season.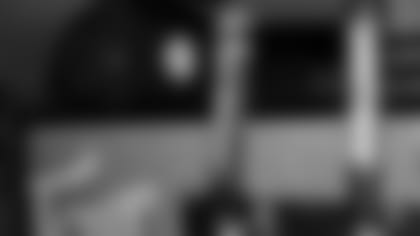 Here are a handful of items that will be available on the Club Level at Arrowhead this season, as explained by Dominguez.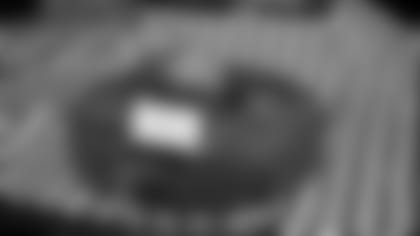 What is it: "This is featured at our barbeque stand. It's in-house smoked biscuit, smoked pulled pork and some crispy onion strips served on a fresh brioche bun."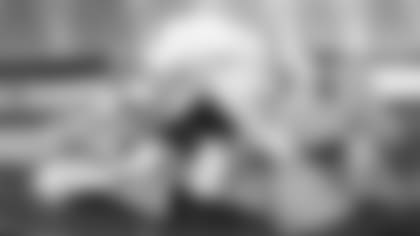 What is it: "This is a great vegetarian item. It's house-made tortilla chips with a bit of queso fresco, sweet grilled corn and finished with a little chili lime salt and fresh limes."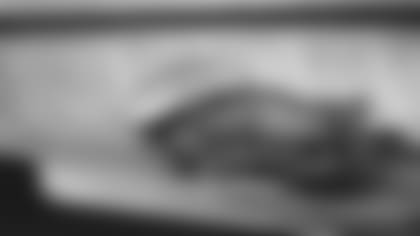 What is it: "It's an in-house breaded and pounded out pork tenderloin, fried to order and served on a brioche bun."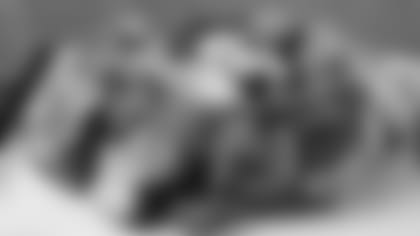 What is it: "It's a sweet monkey bread served in a pizza box. As you can see, it's very large and definitely enough to share. It's [my favorite]. I think it's just a great item and it has that 'wow' factor that we like. It's a great item."
Also new to the Club Level this season will be the Kingdom Kitchen, a brand-new concessions concept that will feature a variety of items throughout the season.
"In this area, we'll feature items all year looking for feedback," Dominguez explained. "We'll take that feedback to create concession menu items – or even an entire concessions concept – for next season."
It's all just another reason to visit Arrowhead Stadium in what should be an exciting – and delicious – football season.