Before the Kansas City Chiefs, there were the Philadelphia Eagles. And before Chiefs special teams coordinator Dave Toub, there was Baltimore Ravens head coach John Harbaugh.
Harbaugh served as special teams coordinator (1998-06) and secondary coach (2007) under Reid, who was the head coach of the Eagles from 1999-2012.
"I know firsthand that they're very well-coached and that they'll play hard," Reid said of the Ravens. "It's easy when you turn on the film to see they're not exactly what their record shows. They had a few injuries but the guys who are playing in there are playing their hearts out."
Of the nine seasons the two coached together, the Eagles made it to the playoffs in six, and they reached the Super Bowl in 2004.
Overall, Reid, with 130 wins and only three seasons with a record below .500, is the winningest coach in Philadelphia history.
Harbaugh was hired as special teams coordinator under former Philadelphia head coach Ray Rhodes and stayed on once the franchise hired Reid.
In 2007, Harbaugh became the secondary coach under legendary defensive mastermind and then-Eagles defensive coordinator Jim Johnson. Only a year later, he was hired to lead Baltimore, becoming the first coach in NFL history to advance to the playoffs in his first four seasons.
"I think he understood that I wanted to grow," Harbaugh said of Reid, "a great leader, a great boss is tuned in to the goals, aspirations, dreams of the people that he's leading. Andy is a great leader and he was always very respectful of those things, of me and of all his coaches."
Reid and Harbaugh are tied, 1-1, when facing each other as head coaches—a number fitting for two men who taught each other so much.
"You learn from a great coach like Andy and you certainly take all the great things that you learn and even let your personality shine," Harbaugh said. "Let it show and let it be something that you can be proud of."
Chiefs LB Derrick Johnson has 16 tackles (15 solo) in three career games against the Ravens. During his last game at Baltimore in 2009, he also returned an interception for 70 yards.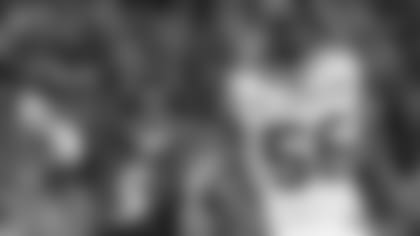 In three career games against Baltimore, Chiefs LB Tamba Hali has 14 tackles (12 solo), 3.0 sacks for a loss of 13 yards, 2 tackles for loss and a forced fumble.
Chiefs P Dustin Colquitt has 13 punts for 573 net yards, an average of 44.1 per punt, in three games against the Ravens. He has also been able to pin them inside of the 20-yard line 7 times in the matchups.
Chiefs linebackers coach Gary Gibbs (2002-05) was with the Dallas Cowboys while Ravens DL Chris Canty (2005-08) was with the Cowboys.
Ravens T Eugene Monroe (2009-13) was a member of the Jaguars offensive line while Chiefs offensive line coach Andy Heck (2004-12) held the same position in Jacksonville. Additionally, Ravens LB Daryl Smith (2004-12) was a member of the Jaguars defense and linebackers coach Ted Monachino (2006-09) served in various coaching positons for the defensive line while Heck and Monroe were in Jacksonville.
Baltimore head coach John Harbaugh (1998-07) served as the special teams coordinator from 1998-06 and then coached the secondary in 2007 when Kansas City head coach Andy Reid and multiple members of the Chiefs staff were with the Philadelphia Eagles. Ravens offensive line coach Juan Castillo (1997-2013), strength and conditioning coach Bob Rogucki (2006-07), kicking consultant Randy Brown (2004-05) and coaching consultant Scott Cohen (2001-07) also served in various roles with the Eagles during their time there.
Chiefs director of football administration Trip MacCracken (1999-2009) spent several seasons with Ravens special teams coordinator and associate head coach Jerry Rosburg (2001-06) when the two were with the Cleveland Browns. MacCracken served as the salary cap coordinator from 2001-05 and the director of football administration from 2006-08 while Rosburg was the special teams coordinator during his time with the Browns. Rosburg also served as the special teams coordinator in Atlanta in 2007 when Chiefs defensive backs coach Emmitt Thomas was DBs and interim head coach of the Falcons.
Ravens defensive coordinator Dean Pees (2004-09) worked alongside Chiefs director of college scouting Marvin Allen (1996-08) while in New England. Allen worked in the personnel department when Pees was the linebackers coach from 2004-05 and then the defensive coordinator from 2006-09.
Kansas City linebackers coach Gary Gibbs (2006-08) served as the defensive coordinator for the Saints when Baltimore offensive coordinator Marc Trestman served as a consultant in the 2007 season for New Orleans.
When Chiefs offensive line coach Andy Heck (1994-98) played for the Bears, Ravens defensive line coach Clarence Brooks (1993-98) served in the same role for Chicago. Brooks also spent the 1999 season in Cleveland when Chiefs director of football administration Trip MacCracken (1999-09) was the salary cap administrator for the Browns.
Baltimore wide receivers coach Bobby Engram (2011) served as an offensive assistant when Chiefs QB Alex Smith (2005-12) played for the 49ers.
Chiefs S Tyvon Branch (2008-14) played for the Raiders when Baltimore inside linebackers coach Don Martindale (2004-08) worked with the Oakland linebackers.
While in Green Bay, Ravens quarterbacks coach Marty Mornhinweg (1995-96) served as an offensive assistant in 1995 and then quarterbacks coach in 1996 when Chiefs head coach Andy Reid, general manager John Dorsey and Head Strength and Conditioning Coach Barry Rubin served in various roles for the Packers. Mornhinweg reunited with Reid in Philadelphia when he was a senior assistant in 2003 and later the offensive coordinator and assistant head coach from 2004-12. When Mornhinweg went on to be the offensive coordinator for the Jets from 2013-14, Chiefs LB Josh Mauga (2009-13) played in New York. Also, during their time in New York, Chiefs defensive coordinator Bob Sutton (2000-12) worked in several roles on the defensive staff and Baltimore coaching consultant Scott Cohen (2008-12) was the assistant general manager.
Ravens assistant strength and conditioning coach Juney Barnett (2006-11) and strength and conditioning assistant Martin Streight (2006-14) worked with the Vikings when Chiefs spread game analyst and special projects Brad Childress (2006-10) was the head coach in Minnesota and running backs coach Eric Bieniemy (2006-10) served in the same role.
Chiefs defensive backs coach Emmitt Thomas (2002-09) was the senior defensive assistant and secondary coach for three years of his career with the Falcons while Ravens QB Matt Schaub (2004-06) was the backup quarterback in Atlanta.
Chiefs T Jah Reid (2007-10) and Ravens WR Kamar Aiken (2007-10) were both members of the UCF offense for four seasons together. The two helped Central Florida to two conference championships in 2007 and 2010.
Ravens ILB Arthur Brown attended Kansas State, where he played for Bill Snyder. Brown was named to the All-Big 12 First Team as a senior in 2012.
Baltimore WR Marlon Brown (2009-12) played with all four Georgia Bulldogs on the Chiefs roster: LB Justin Houston (2007-10), QB Aaron Murray (2009-13), WR Chris Conley (2011-14) and LB Ramik Wilson (2011-14). Also while at Georgia, Baltimore Defensive Assistant Mike Macdonald (2011-13) was a safeties and quality control coach while Murray, Conley and Wilson were with the Bulldogs.
Chiefs S Eric Berry (2007-09) and Ravens LS Morgan Cox (2006-09) played collegiately at Tennessee for three seasons together.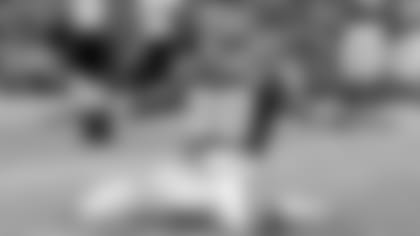 Baltimore FS Will Hill (2008-10) played at the University of Florida with Kansas City DL Jaye Howard (2008-11) and WR Frankie Hammond Jr. (2009-12). Howard and Hill were members of Florida's 2008 National Championship squad.
Kansas City CB Marcus Cooper (2008-12) and Baltimore G Kaleb Johnson (2011-13) played collegiately at Rutgers together for two seasons. Additionally, Baltimore defensive backs coach Chris Hewitt was the cornerbacks coach from 2008-09 and then the running backs coach for the Scarlet Knights from 2010-11.
Baltimore linebackers coach Ted Monachino graduated from Missouri in 1990 where he lettered three times at linebacker. He went on to coach at Pacific High School in Missouri for the 1991-93 seasons and then Hannibal High School in Missouri from 1994-95. Monachino later returned to the state of Missouri in 1999 when he served as the outside linebackers coach at Southwest Missouri State.
Ravens quarterbacks coach Marty Mornhinweg had stops at several colleges in Missouri during his coaching career. He coached at Southeast Missouri State from 1989-90 and then moved onto Missouri, working with the offense from 1991-93.
For a single season in 2002, Chiefs QB Alex Smith played for Baltimore senior offensive assistant Craig Ver Steeg when he was the offensive coordinator and quarterbacks coach at Utah.
Chiefs defensive coordinator Bob Sutton (1983-99) was the head coach at Army when Baltimore strength and conditioning coach Bob Rogucki (1983-89) served in the same role for the Black Knights.
Baltimore assistant strength and conditioning Juney Barnett (2012) worked as a strength coach for the Kansas Jayhawks for a single season.
Chiefs S Daniel Sorensen (2008, 11-13) and Ravens T De'Ondre Wesley (2013-14) were at BYU for one season together.
Ravens DT Brandon Williams attended Missouri Southern State University in Joplin, Mo. from 2008-12.
Baltimore defensive staff assistant John Egorugwu played and coached at William Jewell in Liberty, Mo. He later went on to serve as an offensive graduate assistant for the Missouri Tigers for two seasons from 2013-14.
When Chiefs rookie CB Marcus Peters (2011-14) played for the Huskies, Baltimore staff assistant Torrey Myers (2008-12) was a defensive graduate assistant and quality control coach at Washington. Peters made 129 tackles (95 solo) and had 11 interceptions with 27 passes defended in his three year career.
Ravens TE Richard Gordon spent the 2013 season with the Chiefs, playing in two games and catching one pass.
Baltimore S Kendrick Lewis (2010-13) was a fifth-round draft pick by the Chiefs in the 2010 NFL Draft. In his four seasons in Kansas City, Lewis started 50 of the 53 games he played in.
Ravens wide receivers coach Bobby Engram played his final NFL season with Kansas City in 2009. Engram played in five games and caught five passes in his final season.
Chiefs T Jah Reid spent the 2011-14 seasons on the Ravens offensive line. Reid played in 39 games in his four seasons in Baltimore.
Ravens ILB Arthur Brown attended Wichita East High School in Wichita, Kan.
Chiefs DT Dontari Poe and Ravens WR Marlon Brown are both natives of Memphis, Tenn.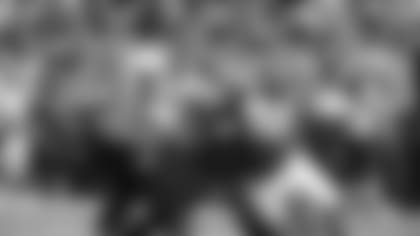 Ravens G and T Kelechi Osemele, director of coaching analytics Eugene Shen, Chiefs linebackers coach Gary Gibbs and DT David King are all from Houston, Texas.
Austin, Texas is the hometown of Chiefs C Mitch Morse and Ravens K Justin Tucker.
Ravens linebackers coach Ted Monachino is a native of Bethany, Mo.
Ravens defensive staff assistant John Egorugwu is a native of Kansas City, Mo.
Kansas City head coach Andy Reid, WR De'Anthony Thomas and Baltimore special teams assistant Chris Horton are from Los Angeles, Calif.
Willingboro, N.J., is the home of Chiefs LB Dezman Moses and Ravens offense and strength and conditioning staff assistant Lonnie Teasley.