The Kansas City Chiefs begin their 2018 campaign on the road in a key divisional game against the Los Angeles Chargers on Sunday afternoon. The game is set to kick off at 3:05 p.m. CT.
There is no shortage of storylines headed into this one either—from the Chiefs' recent success against the Chargers, the debut of Patrick Mahomes as QB1, the fact that a couple of All-Pro defensive players on both teams are dealing with injuries, plus much more.
So, let's take a look at some key matchups, a stat you might not know, the possible "x-factor," plus a storyline and connection between players on both teams you haven't yet heard about.
Here are five things to watch on Sunday during Chiefs-Chargers:
1.    The key matchup for the Chiefs' offense
For most intents and purposes, the Chargers' defense is headlined by the pass-rushing duo of Joey Bosa and Melvin Ingram. They're one of only two sets of edge rushers in the league who each had at least 29 quarterback hurries last season. The Philadelphia Eagles' Brandon Graham and Chris Long are the other.
As Chiefs' offensive coordinator Eric Bieniemy told me this week, "We're always going to be aware of where both of them are before each snap."
They are both the right combination of athletic, strong, quick, and most of all, relentless. They combined for 23 sacks last season.
Although it's important to note that Bosa was limited at practice for the Chargers on Wednesday with a foot injury, which occurred back on August 7. Then he didn't practice at all on Thursday, which puts his status for Sunday's game in question.
In any case, Bieniemy understands what they might be up against if they both do in fact play.
"I'm not taking anything away from the other guys on that team, but those two guys are pretty good," BIeniemy intently added. "They are very good."
But for the Chiefs' offense, the key to slowing down the pass rush is going to be getting running back Kareem Hunt going again. He had success against the Chargers last year—accumulating 327 yards rushing in the two games they played, which is a franchise record for any running back against any opponent in a single season. It's a big reason he went on to win the league's rushing title.
Whether it's running right at the pass rush, which is generally one way to slow them down, or simply establish that Bosa and Ingram must respect the run first while trying to stay out of as many obvious passing situations, the guys up front will dictate the action.
"We've got to move bodies off the line," Chiefs' left guard Andrew Wylie explained. "It opens up everything."
2.    The key matchup for the Chiefs' defense
For the Chiefs' defense, the obvious matchup is going to be slowing down Chargers' quarterback Philip Rivers again on Sunday—something defensive coordinator Bob Sutton has had success with in the past.
In 10 games against Sutton, Rivers carries a 2-8 overall record and has tossed 14 interceptions to just 12 touchdowns, and carries a rating of just 76.3.
But that success doesn't live in the front of the minds who are tasked with trying to do it again on Sunday.
"He's an amazing guy. I was lucky enough to coach him in the Pro Bowl," Chiefs' coach Andy Reid explained of Rivers. "You can see why he's been successful, he loves the game and he's been blessed. He's got talent, he grew up with it with his dad being a coach and he just kind of knows where everybody is at and keeps himself in good shape and plays. He's fearless in there."
The Chiefs found success against Rivers last year thanks in large part to the pressure they were able to get on him early and often.
In Week 15 at Arrowhead, Rivers was pressured on 13 of his 38 drop backs, and on those plays, completed just 5 of 11 for 83 yards and two interceptions, which came out to a quarterback rating of just 31.8.
Much of that pressure came up the middle, which didn't allow Rivers, who is now 36 years old heading into Sunday's game, a chance to step up in the pocket.
3.    The key stat to know heading into Sunday's game
The key stat to know for Sunday's game also has to do with Rivers.
According to ESPN Stats and Information research, the Chargers are 5-15 over the past five seasons when Rivers turns the ball over at least two times in a game. They are 31-27 when he does not.
Against the Chiefs and Sutton in particular, Rivers is 1-7 when he turns it over even one time.
4.    The X-Factor that could come into play
While Rivers is most-likely a future Hall of Famer, the Chiefs' defense will be tested in the run game against the Chargers on Sunday as well.
It's an area where they've had to answer questions all offseason and have been asked about it often. They allowed an average of 118.1 yards per game on the ground last year, which ranked 25th in the NFL.
And that test isn't going to be easy on Sunday with the Chargers' Melvin Gordon handling the duties carrying the ball. The third-year player accumulated 1,581 yards from scrimmage last season, which was the fifth-most in the NFL.
So, the defensive additions made this offseason by Chiefs' general manager Brett Veach of guys like inside linebacker Anthony Hitchens, defensive lineman Xavier Williams, plus a couple of young drafted players in Derrick Nnadi and Breeland Speaks, the area was addressed.
"We've got to get the job done," linebacker Reggie Ragland explained. "Do our best to get everybody lined up and doing everything right. I'm very comfortable with [Hitchens] and he's very comfortable with me—even though we didn't get many game reps (this preseason). We still have some things we got to clean, but for the most part I'm very comfortable playing beside a guy like that."
Ragland and Hitchens only played one half of football next to each other this preseason (against the Bears) as they were both dealing with injuries, so they are the X-Factor in Sunday's game against the Chargers because of the importance stopping the run has been all offseason, and also because getting after Rivers is much easier on third-and-7 than it is on third-and-2.
5.    The storyline you probably don't know
There isn't a football website on the internet that probably hasn't written about Patrick Mahomes over the past few months.
In fact, they've probably written a lot about him, and most people know he makes his debut as the Chiefs' starting quarterback in a key road game against one of the best defenses in the NFL on Sunday.
But for Mahomes, the storylines don't just end at the surface level stuff.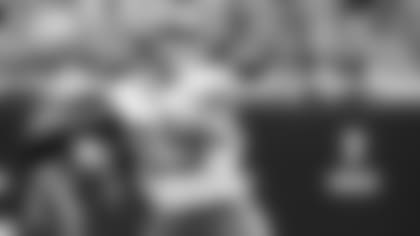 The hype, impact of a divisional race, settling on a nickname (Showtime), and just the general curiosity from everyone on what the Texas gunslinger might do in his first action of 2018 when surrounded by such a litany of skill position players is intriguing enough.
But there's another layer to Sunday's game as well. On the opposite sideline will be a Chargers' receiver who has known Mahomes longer than anyone else in that building that isn't part of Mahomes' family.
Dylan Cantrell—the Chargers' young receiver who is currently on their practice squad, grew up in Texas with Mahomes, played football at Texas Tech with him, and now will be there to watch him take on his team in Week 1.
"It was in grade school," Mahomes said of when he first met Cantrell. "The first memory I have of meeting him was when we played on a little league baseball team together called the "Rangers" in the Whitehouse (TX) Little League.
"Growing up, we played on the same baseball team, basketball team, and football team—once we got to high school (Whitehouse HS). We've always been around each other just competing with or against each other since we were little."
In fact, Mahomes credits Cantrell, who is a year older than him, for helping him get to Texas Tech.
"[Cantrell] had already committed to Texas Tech, and the reason that I pretty much went there was that a scout was at one of our games (watching Cantrell), and I played well and then he began recruiting me," Mahomes explained.
The scout at that game was Sunny Cumbie, who is now the offensive coordinator at TCU.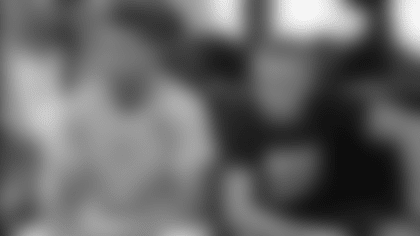 When asked of his top memories over the years of playing with Cantrell, who caught 158 passes for 1,873 yards with 18 touchdowns in his career at Texas Tech, Mahomes actually recalled a couple of games back in high school that really stood out.
"It's really two plays, but I remember the first and second round of the state playoffs, we did the same thing where I scrambled to the right and went back and just threw it up and gave him a chance to catch it on a Hail Mary before halftime, and he caught both of them," Mahomes smiled. "I'll always remember those two plays."
Mahomes said he and Cantrell were texting during training camp this year and that they'll probably talk before and after Sunday's game.
Cantrell, who was taken in the sixth round of the NFL Draft last Spring, was dealing with a bone bruise on his knee that kept him out of all of their preseason games, but reportedly had a really nice start to his camp.
"Just the fact that we're both at this stage is pretty crazy," Mahomes added. "Whenever you're young, you dream of being at this stage and to think we've gone from little league baseball teams to the NFL is pretty crazy.
"But I'm excited for his future because he's going to have a great one."