There has been so much talk recently about the Kansas City Chiefs' speed and athleticism at receiver heading into next year, and for good reason.
They have the NFL's most exciting player in Tyreek Hill coming back, plus the offseason acquisition of veteran free agent Sammy Watkins, who is a proven playmaker who also possesses elite athleticism.
That's enough for fans to be excited about right there, but people seem to be forgetting about a guy who just a few years ago set the NFL Scouting Combine on fire with a display of athleticism that rivals any other individual performance in Combine history.
And now heading into his fourth year, Chris Conley is ready to go after a torn Achilles suffered late in the Week 5 game against the Houston Texans cost him what should have been his breakout season.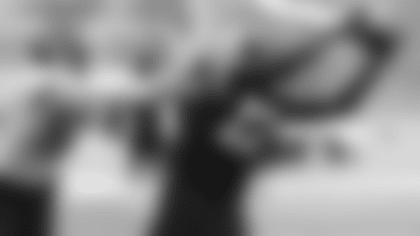 "I'm feeling really good," Conley said recently. "I think we found out that things are pretty close back to normal. I can do a lot of things out there and I can do them fast. The thing is just to not do too much volume. It's been a long time working on this thing and getting it to the point where it is right now.
"We don't want to rush it and get back. We're being smart and thinking about the long haul."
Leading up to the 2015 NFL Draft, Conley—the former Georgia standout—was the star of the Combine—setting two records that still stand today with his impressive vertical jump (45.0 inches) and broad jump (139.0 inches).
Conley also finished that year with the third-fastest 40-yard dash time (4.35) and the fourth-most reps on the bench press (18).
It's a performance that will always be remembered.
But after suffering a major injury early last season, Conley has worked as much on his physical rehabilitation as he has the mental side of overcoming such an injury this offseason.  
"I think your body comes about a little bit faster than your mind does," Conley explained. "It took me a while to get the point where I trusted my legs—the lower half of my legs enough—to do some of those high-speed cuts. It was a little bit difficult to do—not physically, but just letting it go and doing it naturally and doing it in a way that's not awkward.
"It took me a couple of weeks but we've got the feeling back and knocked some of that rust off. We're in a good place."
"He's been phenomenal," Chiefs' coach Andy Reid added of what he's seen from Conley during OTAs. "He's way ahead of where we expected him. We actually backed him down, he was doing so much and we want to get him through this whole thing healthy. He has actually had a very good camp."
Over the last three years, Conley has snagged 72 receptions for 904 yards and a touchdown—averaging 12.6 yards per reception. He's now part of an offense that features both Hill and Watkins, and also the league's reigning rushing champion in second-year player Kareem Hunt, and also an All-Pro tight end in Travis Kelce.
On paper, this Chiefs' offense has the makings of something special.
In fact, Watkins is the only receiver in the NFL since 2014 to have at least 25 receiving touchdowns and average at least 15 yards per catch, and in Hill's two years in the league, he has scored 20 touchdowns and averaged an astounding-51 yards-per-play on them.
And when you add in Hunt, Kelce, and now a healthy-Conley, the sky is the limit.
The league will now have to find a way to stop a multitude of weapons that all bring something a little different to the table, and the amalgamation of all those athletic traits on one offense should make for a fun season if you're a Chiefs' fan.
Conley's performance during OTAs hasn't just impressed Reid either.
"He looks great physically," quarterback Patrick Mahomes explained. "I said it the first day of OTAs—he was out there really running and cutting and looking explosive. It makes sense that he's ready because he's a guy who puts in that work. He's in the training room every single day. He's making sure his body is right and he gets after it. He's also an intelligent guy so I'm excited to have him back."
Despite not having a lot of reps with him at this point, Mahomes is confident in what Conley—the most-tenured receiver on this roster—brings to the field.
"I have an extreme amount of trust in [Conley]," Mahomes said. "He's a guy who's always going to be in the right spot and doing the right thing, and people forget how physically talented he is. He'll go on top of guys and make a play. He's another one that defenses have to account for."
For Conley, the last year hasn't been easy, but it has been a learning experience.  
"I'm so excited to be back, but it has been a lesson to learn how to temper that excitement with wisdom and patience," Conley noted of his last year. "That's what we learning now—how to be patient and smart, but I can't wait to be back out there at Arrowhead."