For more than forty years, Arrowhead Stadium has stood as one of the most iconic places to watch a sporting event in the world.
Constructed ahead of its time, it's been the site of countless memorable moments and cultivated a tradition synonymous with its name since opening in 1972, earning the distinction as the loudest outdoor venue on the planet.
Arrowhead is more than just a building to Chiefs Kingdom - it's a destination.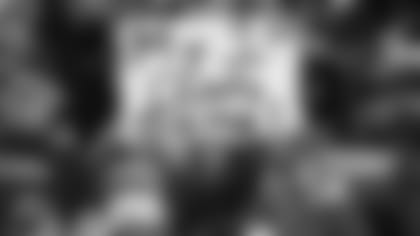 And, as of this offseason, it's receiving some updates meant to enhance that experience for years to come.
"It has been a decade since our last major renovation to Arrowhead Stadium was completed and we've been taking an extensive look at areas we can address as we move towards future seasons," said Chiefs President Mark Donovan. "We are excited about these projects and look forward to the work beginning in the coming days and weeks."
Those projects include a modernization of the Arrowvision scoreboard hovering over the west end zone, which will still maintain its size and iconic shape but will feature new LED panels next season meant to offer an enhanced picture.
This means that from watching Tyreek Hill dash down the field to a replay of a Patrick Mahomes' touchdown pass, the viewing experience will be clearer than ever for every fan in the stands.
And speaking of the stands, there are some updates headed that way, too.
The first is a thorough re-application of waterproofing measures to the entire upper deck, protecting the enclosed space located below on the Club Level while maintaining the structural integrity of the concrete itself.
Arrowhead has weathered the elements over the years, and this is simply meant to bolster that ability.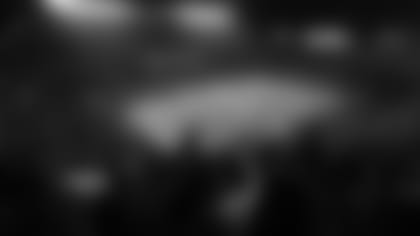 Every seat in the upper deck will need to be removed in order to do that, which leads to the third and final renovation taking place at One Arrowhead Drive this offseason.
When it's time to put the seats back in place, they'll be brand new and will feature cup holders – a feature that has never existed before in the upper bowl. Simply put, a ticket in the upper deck next season will be better than ever before.
All three projects – those upgrading Arrowvision, the waterproofing of the upper deck and the installation of the new seats – will begin as early as this week with the offseason now underway.
The project is aimed at reinforcing not only the physical attributes of the stadium itself, but the venue's reputation as one of the top places to watch the National Football League in the country.
It's all part of an effort to bolster the Arrowhead experience, once again re-crafting its body while maintaining what makes Sundays in Kansas City so special.