It takes less than an hour to save three lives.
That's the reality when it comes to donating blood, and for a 22nd year, the Kansas City Chiefs are encouraging fans to make a difference right here in our community.
It's all part of the Chiefs Kingdom Blood Drive, which kicks off this week at Community Blood Centers throughout the metro as the holiday season gets underway. The drive collected more than 8,200 units of blood just a year ago, and while the holidays may not be the most convenient time to donate, the need is as high as ever.
"The need before the holidays is always pretty high. People get busy around this time of year, but the need for blood never slows down," said Chelsey Smith, Outreach and Communications Coordinator at the Community Blood Center. "We're actually in the middle of a nation-wide blood emergency and blood centers just like ours across the country are experiencing blood shortages. Blood drives like this make a huge difference."
And the generosity of those making that difference doesn't go unnoticed. In fact, Chiefs' cornerback Morris Claiborne stopped by a Community Blood Center a few weeks back in anticipation of the drive to thank donors for their time.
"It's important to give thanks to the people who are giving back to others, and I'm all for giving," Claiborne said. "I'm all for spreading love. When you can get a bunch of people here to do these types of things, it's a good day."
The Community Blood Center is currently seeking all blood types at each of their seven locations situated throughout the Greater Kansas City area. The Chiefs Kingdom Blood Drive will take place throughout the week of Thanksgiving, and fans are encouraged to log their donation by posting a photo on Twitter and using the hashtag #ChiefsHuddlefor100.
Participants will also be entered in for a chance to win autographed memorabilia simply by giving blood this week.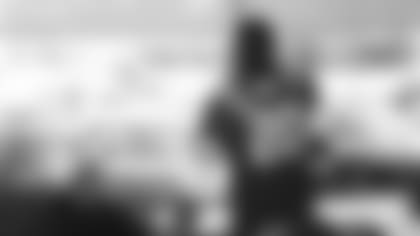 For decades, we've seen what this community can do when rallying around a common cause, and the Chiefs are once again calling on fans to make a difference for those in our community.
It's something that Claiborne has experienced firsthand.
"Since I've been here, it's been nothing but love. You can tell it's just like a big family with the Chiefs, so we want everyone here to know that we appreciate what they're doing," Claiborne said. "We're just here showing them some love."
To participate in the 22nd annual Chiefs Kingdom Blood Drive, stop by a local Community Blood Center this week. To learn more about the Community Blood Center or to find a location near you, click here.