The Kansas City Chiefs continued their offseason training program this week as the second round of Organized Team Activities (OTAs) got underway, and while the practices are relatively light this time of year, the coaching staff once again utilized the players' time to lay the building blocks for the 2021 campaign.
The pads aren't on yet, but Head Coach Andy Reid has been pleased with what he's seen through the various positional drills and team segments permitted during this portion of the offseason.
"These guys are working hard, they're having fun together and they're challenging each other – as much as you can in these kinds of practices. We're just throwing the football – we're not running it and knocking people all over the place – but they're having fun with it," Reid said. "We've had great attendance at these things, and these aren't mandatory. If the guys have something they have to do, they go do it, and when they come back, they jump back in. So, I think it's been productive. We had a good week."
This marked the second week of OTA practices, which slowly integrate on-field football activities into the offseason workout program. The Chiefs will hit the field once again next week to wrap up the OTA period before mandatory minicamp takes place later this month, ultimately providing both the coaches and the players with ample time to work on various elements of their execution before training camp rolls around later this summer.
"I think the biggest thing [with OTAs] is that you get to experiment a little bit more. When you get to training camp, you have to be refined and you're [working] on things to get ready for the season against different teams, so [that experimentation] is a big part of why we came in for OTAs," said quarterback Patrick Mahomes. "I know they're voluntary, but we're able to experiment, and while we're not going extremely hard, we're still getting some good work in and building chemistry."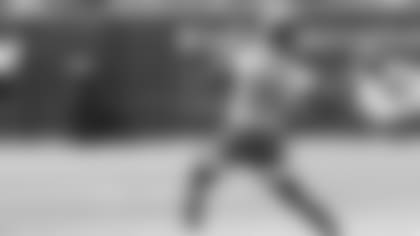 That's especially relevant for the Chiefs' rookie class keen on making initial impressions with their new teammates. Kansas City currently features 13 players embarking on their first campaigns as professionals, and when asked specifically about tight end Noah Gray and wide receiver Cornell Powell, Mahomes suggested that those young careers were already off to a promising start.
"They can work. They know how to get out there and make plays happen. Noah has been really good – I think he has a veteran-type skillset where he knows how to get himself open even if it's not exactly what the play is designed to do. He knows how to get his eyes back and how to get on the quarterback's timing," Mahomes explained. "Then Cornell, he's a beast. He's big out there, running across the field and making some big catches in some tough, contested spots."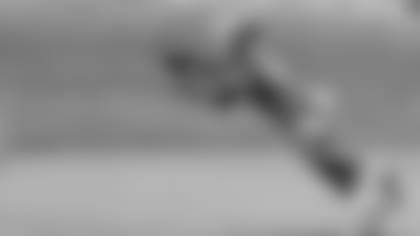 The prospect of both Gray and Powell – each a fifth-round pick in the draft last month - already developing a rapport with Mahomes is exciting, to say the least. Gray - who dropped just three passes on 107 catchable targets during his career at Duke – is an athletic, versatile player who could compliment All-Pro tight end Travis Kelce while the six-foot-tall, 210-pound Powell has the potential to be a physical, possession receiver who also serves as a viable deep threat.
Gray, meanwhile, displayed a certain versatility for the Blue Devils that could play right into Coach Reid's legendary creativity on offense. Just last year, the six-foot-four, 240-pound Gray recorded snaps in the slot (237), in-line (139) and in the backfield (120).
Both Gray and Powell were dynamic playmakers during their college careers, and at least so far, they're each flashing that ability on the practice field in Kansas City.