For the defense, that meant attacking their efforts in the red zone – an area where Kansas City struggled at times in 2020 despite a strong performance overall as a defensive unit. The Chiefs allowed just 22.6 points-per-game overall on the season - which ranked 10th in the NFL – but they allowed opponents to score touchdowns on 76.6 percent of red zone trips - the highest rate in the league.
There's likely some random variance involved in that figure, especially considering that Kansas City allowed touchdowns on just 50.9 percent of red zone drives in 2019, but the Chiefs were focused on improving that specific area of their game during last week's round of OTAs nonetheless.
"I think we could be better in the red zone. I felt like we were pretty much at the bottom of the pack really in every red zone statistic," said safety Tyrann Mathieu on Thursday. "I think it's up to us to really go out there and try our best to keep guys out of the end zone. I think that's going to give our team a greater chance to win if we're able to make teams throw the ball in the end zone instead of running the football in, so we've been harping on it…That's something that I would love to see us really get better at going forward."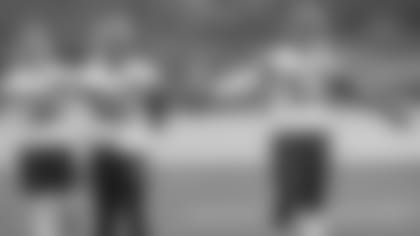 It's an exciting thought, too, when considering that the Chiefs didn't allow opponents to enter the red zone very often in 2020. In fact, Kansas City yielded the sixth-fewest red zone drives of any team in the league last season, surrendering just 47 on the year. For context, the team that allowed the fewest red zone drives in 2020 – the Washington Football Team – yielded just four fewer (43) than the Chiefs.
The Chiefs already aren't allowing opponents to enter the red zone much as it is, but if they can improve their success rate when opponents do move inside the 20-yard line, the sky is truly the limit for what this group can achieve.
"In our first meeting this week, [Defensive Coordinator Steve Spagnuolo] stood in front of the whole defense and said that he could have called some things better, but at the same time, we were talking as players saying that we could do things better," said linebacker Anthony Hitchens on Thursday. "It's in the forefront of our minds and we know that in order to get better at it, we need to work at it…We're doing that in May and not waiting until Week 1. We have some work to do, and it started on Tuesday."
A year after being just one of five teams to yield 20 or fewer points on nine occasions in 2020, the defense is already focused on how to be even better this upcoming season.