Just four games into their season, the Kansas City Chiefs have already gone up against two mobile quarterbacks in the Titans' Jake Locker and the Dolphins' Ryan Tannehill.
This Sunday, they will face their most athletic adversary yet.
"You've got a dynamic player at quarterback," Kansas City Chiefs defensive coordinator Bob Sutton said of the 49ers' Colin Kaepernick.  "[He] can make any throw happen that can be made in the NFL from almost any body position, has great speed and ability to extend a play."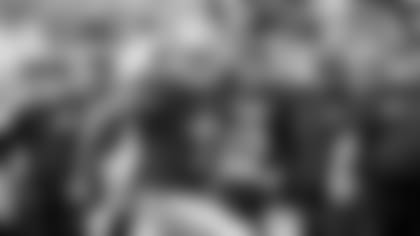 Known for being able to do a little bit of everything, Kaepernick has showed a tendency to be rushing even more than previous seasons in 2014.
In all of the 2013 regular season, he led the 49ers in rushing yards in just one game. In 2014, through four games, he has already led the team in rushing yards twice and has nine more rushing attempts (33) than San Francisco's secondary running back Carlos Hyde (24).
When he runs, it's not just away from pressure, either. His 5.7 yards per attempt tie him for second in the entire league. He also gains more than a yard per carry than the 49ers' own starting running back, Frank Gore (4.4).
With that ability, the Chiefs understand that containing him in the pocket will be of utmost importance.
"I think it's real critical because when he gets out, he can run very fast and very far," Sutton said of Kaepernick's playmaking ability. "The other part is he puts great stress on the coverage."
One of the players who will be tasked with stopping Kaerpernick Sunday is defensive tackle Vance Walker. In his own right, he believes the key to hindering the dual-threat quarterback is to be a dual threat himself.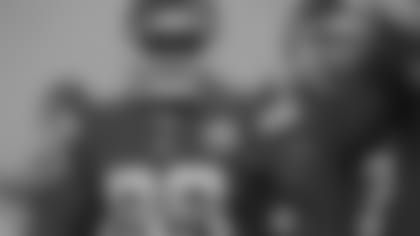 "With the offensive line being so physical, you have to play two different modes," he explained. "You have to be physical but agile at the same time. Keep him contained and make sure he doesn't get outside the defense."
When Kaerpernick has chosen to forego the run and pass the ball in 2014, he has so far proven to be better than in previous seasons. In this one, he is completing 66.9 percent of passes, up from 58.4 percent in 2013.
Crucial to stopping that ability is pressure. According to the football analytics website Pro Football Focus, when Kaerpernick is pressured, his completion percentage dips 27 points, from 74 percent to 47 percent.
What this leads you to believe is the Chiefs will need to do a little bit of everything themselves on defense. While containing him will be pivotal to stop the run, making sure he's uncomfortable enough to throw incomplete passes will be just as important.
"He's a good quarterback so you have to do what you have to do," Walker said. "He's going to make some plays but at the end of the day, you want to make more plays than he does."
On Thursday, the Chiefs moved indoors due to rain for the first time since training camp as they prepare for Kaerpernick and the 49ers on Sunday.
While the San Francisco quarterback is no doubt talented, the Chiefs appear aware of all that he can do, and as with every game, coach Sutton has a plan.
"You're going to have to play great technique up front," he said. "You're going to have to be very physical and you're going to have to tackle. You have to tackle these guys because the backs, (Anquan) Boldin and these guys, they don't go down.
"We're going to have to do a great job at that."
S Eric Berry (high ankle sprain) and WR Donnie Avery (core muscle injury) did not practice.
Chiefs head athletic trainer Rick Burkholder's statement on Avery: "In the game Monday night early in the fourth quarter, Donnie (Avery) had an injury. It's what was formerly called a sports hernia; it's now called a core muscle injury. And basically what happened on that play is he kind of did a one sided split and got his body into extension. What happens in that injury is your abductor group or your groin muscles either strain or tear and then you get some pulling away of your abdominal muscle. Those things generally need to be fixed so Donnie is on his way right now to Philadelphia today to be fixed tomorrow by Dr. Bill Meyers. He has a core muscle injury [that] needs to be fixed. We'll list him as out for this game and then we will give you updates as we go about his status going forward."
RB Jamaal Charles (ankle), CB Marcus Cooper (knee), LB Tamba Hali (ankle/knee) and CB Sean Smith (groin) were all limited.
Back at practice on Wednesday at the University of Kansas Training Facility, Chiefs working on preparation for San Francisco