PARKING & TAILGATING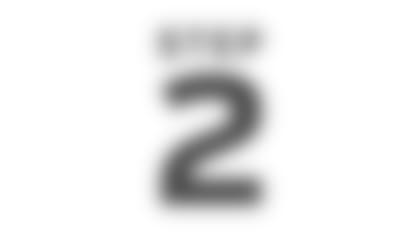 ARRIVE EARLY
Arriving early helps you beat traffic closer to game time.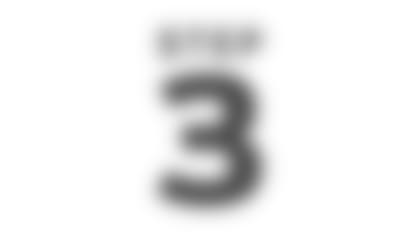 GAME PLAN
The information below will help you plan your trip.
PARKING RULES & REGULATIONS
The Parking Rules and Regulations have been created to provide a safe environment for all GEHA Field at Arrowhead Stadium guests. Some of those rules include:
Guests must adhere to the Chiefs Fan Code of Conduct.
Guests must follow the directions given by staff.
One vehicle per one parking space.
Parking lots open 4.5 hours prior to kickoff unless otherwise communicated.
Parking is for ticketed guests only, and the club reserves the right to confirm that guests have tickets prior to allowing them into parking lots.
All tailgating in stadium-controlled parking lots is prohibited throughout the game.
Offensive signs, banners or other displays, including the Confederate Flag are prohibited.
Any violation of the parking rules and regulations could result in ejection and/or loss of ticket or parking privileges. For a complete Parking Rules and Regulations, please click here.
BUS/RV PARKING
If we deem your vehicle to be too large for one space, you may be directed to another parking area and/or required to purchase an Oversized vehicle pass (2 parking spaces) or Bus/RV pass (more than 2 parking spaces).
Class A & C Buses and RVs require a Bus/RV parking pass and will be directed to park on the north side of Dubiner Circle.
Oversized vehicles are Class B Buses, RVs or any vehicle that extends beyond one parking space but still fits within two spaces without impeding the emergency vehicle lane. Should you currently have two passes for your oversized vehicle or have further questions, please contact the Fan Experience Department at 816.920.4237 and we would be more than happy to switch these passes out for one Oversized pass. Please note that Oversize parking passes are not intended to be used to gain an additional space for tailgating.
Class A & C (25ft or longer), Buses and RVs require a Bus/RV parking pass and will be directed to park the western and northern areas Dubiner Circle behind Kauffman Stadium on a first come, first serve basis. Space is limited; therefore, we recommend you arrive early to secure a bus parking space.
Please click here to see a vehicle comparison chart to determine which type of pass you need.
RIDESHARE
zTRIP, UBER, AND LYFT:
Guests and ride-sharing services such as zTRIP, Uber, and Lyft may drop-off and pick-up at the Missouri Welcome Center located between Gates 1 and 2 on Blue Ridge Cutoff. zTrip's fleet includes a number of transportation options including local taxis, shuttles and limousines. To learn more or to book your zTrip, click here.
ELECTRIC CAR PARKING
A limited number of electric car parking spots with charging stations are available for guests to use on gameday. Located in Lot M, these spaces are available on a first come, first served basis. Please enter through Gate 3, 4 or 6 and notify parking staff on your desire to use electronic car parking. Should electric car parking not be available, you will be parked in accordance with your parking pass.
BUS SERVICE
Bus transportation is available to GEHA Field at Arrowhead Stadium through RideKC on the 47 Broadway line. Visit RideKC.org for more information.
FAN ASSISTANCE
While in the parking lots, guests may seek assistance through:
Fans First Booths: Located throughout the parking lot. Click here to view locations.
Call or Text: Contact Fan Experience by calling or texting the location and issue to 816.920.4237.
Email: Contact Fan Experience via email at fanexperience@chiefs.com.
Tweet: @GEHAField
TOW SERVICE
Having car troubles? Call Chiefs Fan Experience at 816-920-4237 and they will dispatch tow service to your location.
COURTESY CART ASSISTANCE
Courtesy carts are available to transport guests in need of assistance to the stadium gates.
Pregame: Call Chiefs Fan Experience at 816-920-4237 to request service.
Postgame: Courtesy carts routinely make pickups outside all four spiral gates.