Kansas City Chiefs head coach Andy Reid keeps finding Jets quarterback Michael Vick in his world, though not necessarily by choice.
"I like him better when he's in my world with the same helmet and team," Reid joked earlier this week. "He's a good football player."
He should know. Vick started 35 times for Reid's Philadelphia Eagles between 2010 and 2012, a stretch that the team went 18-17 in and went to the playoffs once.
The now-Chiefs offensive coordinator Doug Pederson is also familiar with Vick, as he served as his quarterbacks coach for the 2011 and 2012 seasons.
"Tremendous athlete," Pederson said of the quarterback on Thursday. "He still has the ability to extend plays with his legs. He still has that quickness. He's got a cannon for an arm. Smart quarterback that knows where everybody is going to be on the football field."
The Jets, after starting their season with a 1-7 record, decided earlier this week that they would replace their struggling second-year player Geno Smith in favor of the veteran Vick.
The upcoming start, although just the first of his season, will be the 110th of a career that started 13 years ago for Vick in 2001. With much NFL experience under his belt, Vick is now 34. But that doesn't mean the Chiefs defense will overlook what he remains capable of.
"He's still a big threat. I wish I could say he wasn't," Chiefs defensive coordinator Bob Sutton said. "He can do anything."
Along with his deep-throw ability, Vick is primarily known for having a knack for keeping plays alive. When he's pressured, he can either buy himself time to throw or even gain yards by scooting faster than many of the league's best running backs. Vick showcased his great aptitude for running last season against the Chiefs when he gained 99 yards on four attempts.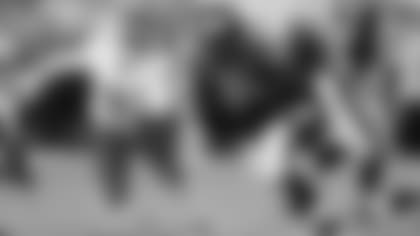 "He got some big scrambles against us a year ago and he's a guy that you could never say the play is over," Sutton said. "You can rush him and you have him dead to rights and he can still avoid and get away and extend the play so that's a real problem.
"When he gets out in open space, those five yards click off pretty fast still. To us, he's a real issue. We have to deal with him."
Some of the Chiefs that will be tasked in containing Vick like rookie Dee Ford said they expect him to bring his A-game. Cornerback Sean Smith tends to agree, saying that despite him being a little older, Vick still looks spritely on tape.
"He may not run a 4.3 but his 4.4 or 4.5 sure looks fast to me on film," Smith said. "He's definitely a guy that you want to pay attention to. You want to try and contain him if you can. He still has a cannon of an arm so he can make all the throws and extend plays."
With coaches who are very familiar with the quarterback they're up against, Smith and the Chiefs returned to the practice field Thursday as they continued to prepare for both he and the New York Jets.
WR Donnie Avery (groin), CB Jamell Fleming (hamstring) and LB Josh Martin (hamstring) did not practice.
S Eric Berry (ankle) and CB Chris Owens (knee) participated in limited practice.
On Wednesday the Chiefs headed back to practice to prepare for the game on Sunday against the NY Jets