There were no injury updates to report.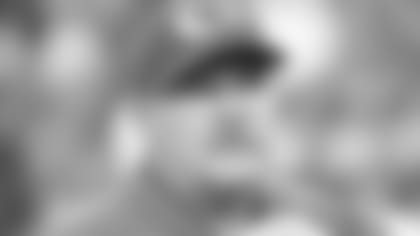 Kansas City Chiefs head coach Andy Reid opened up the press conference by addressing the upcoming opponent.
"We look forward to the challenge of playing the Green Bay Packers," he said. "We know they're a good football team. We'll have a good week of preparation to get ourselves ready to play against, like I said, a good football team."
With penalties seemingly up, Reid said the Chiefs need to stay focused on their own game.
"We just have to stay as disciplined as we possibly can. We've had our share. We have to take care of business there and again, that's where you start."
Reid know the challenge that lies ahead in Packers quarterback Aaron Rodgers
"He's good in the pocket. He's good outside the pocket," he said. "He does a nice job extending plays, but you have to play. You have to rush him like you would a good football player and stay disciplined with it and most of all, study the guys over you, work on that and get yourself ready to play."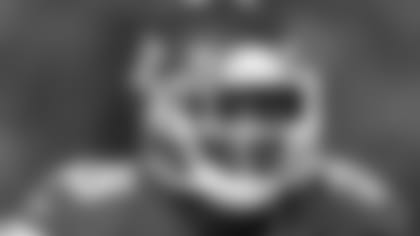 Safety Eric Berry couldn't even described how he felt to walk out at Arrowhead Stadium.
"I don't know, I blacked out," Berry said. "It was just so much emotion. I can't even really remember. At the end of the day, this is an opportunity. This is a blessing and I'm just thankful for it. Everything that surrounds the game and everything that's a part of the game, I appreciate it a lot more, even though I did before, but now it's just a whole different level and I just take everything in and I just enjoy the good, the bad and everything that comes along with the game."
Berry added his thoughts on what the Chiefs are facing in Rodgers Monday.
"He has a very quick release," he said of Rodgers. "He's not scared to make all the throws. He's not scared to throw it downfield. I mean just his mechanics as a quarterback. You can tell he really takes pride in what he does in his individual drills because his drops, the way he looks as far as looking off the safeties, looking off the coverage, he's very good at that." 
Berry is looking forward to having a chance to make a big play on Monday night.
"I'm an opportunist, so whatever comes my way, I'm going to take advantage of it," he said, "but I'm not going to sacrifice the defense to do so. If I see something, I'm just going to try to make plays for my defense and for my team and just put us in good situations from my standpoint."
Berry discussed what it meant for linebacker Justin Houston to be there for him during his cancer treatment process.
"It meant a lot, just because before that we were tight — we were really good friends, but after that, it did a lot for me because that was a rough point, a rough spot that I was in. He was taking his off days to come down physically. It meant a lot and I really do appreciate it. He could ask me for anything and I'd be there for him."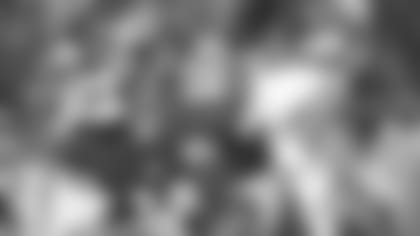 Quarterback Alex Smith said that he and the team have put the Broncos game behind them.
"For me at this point, I've been playing long enough where it's on to the next one," he said. "You turn your attention very fast to the next opponent. This has been a long week here and we had a chance to get some extra looks at him and get some rest. All focus is towards them and they're all huge games. They're all big games and this one nonetheless, and then after this one, we'll turn our attention to the next one. That's how it works and this one right now is the biggest one we got."
Smith explained what the offense's focus is heading into the Green Bay game.
"We're trying to go up there to score points and we're going to try and have our fundamentals be good enough that they avoid turnovers, that you're carrying the ball the right way, you're making good decisions, you're accurate with the football, those types of things."
Smith likes what the Chiefs have done to this point as far as long pass attempts down the field.
"From a pushing-the-ball-downfield standpoint, you're trying to hit them when they're there and when the good looks come and take advantage of them," he said. "I feel like we've done that."