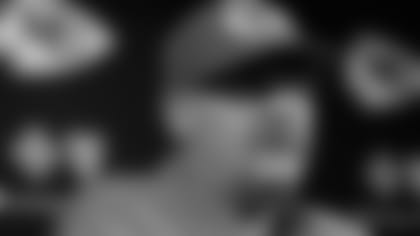 Kansas City Chiefs head coach Andy Reid explained why offensive lineman Eric Fisher did not play against the Houston Texans.
"I was the one that watched him practice, and I thought if I put him out there I'm going to be putting him into a terrible situation," he said. "The kid's trying his tail off to make it and it's not going to work. And so, it was that simple, I pulled him out, I put [Jah Reid] in and tried to get as many reps as we could with him before it came time for the game and it went in that direction. Fish took limited reps in practice, he worked some scout team, he was trying to push through the thing. There was just no way that it was going to work."
Reid said Jah Reid, in Fisher's place, performed well.
"He did good; he did a respectable job," he said. "I thought the whole group did, I thought there was good communication and good work overall."
Reid described how the Chiefs began to get ready for the Denver Broncos in the offseason.
"So we do a study in the offseason of our in-season opponents and in particular, the AFC West," he said. "We'll dedicate a day in our offseason program for each team in the AFC West and give them an introduction there. As coaches, when you have camp you have an opportunity to watch them in preseason games and stay up on them, especially in this situation here. You get busy with it as late as last week, later in the week on Friday and Saturday when things calmed down a little bit. And then we were also able to come back here and get some work done."
Reid was asked whether the team would wear red-on-red uniforms.
"I didn't think about the red on red, but I'll have to ask on that."
Offensive coordinator Doug Pederson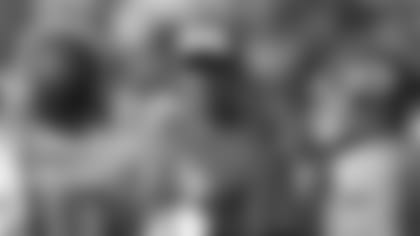 Offensive coordinator Doug Pederson said that facing the Houston Texans (with a good pass rush) helps to prepare for a team like the Denver Broncos.
"We faced a very good front this past week in Houston, and as you all know, J.J. Watt's a tremendous pass rusher and you saw that in the game yesterday," he said. "That definitely prepares our guys for what they're going to see this week. We're going to again see two of the premiere, elite, top pass rushers in the National Football League in DeMarcus Ware and Von Miller, so it doesn't get any easier. And we're going to see the same thing against Green Bay the next week, and it just seems like every week we're faced with that challenge. Our guys did a nice job against Houston yesterday and we look forward to the same type of effort this week."
Pederson broke down what Broncos defensive coordinator Wade Phillips likes to do.
"Wade's been blessed with having a lot of talent on defense and one thing that he does, is that he keeps it simple for them," he said. "He has his typical blitzes, he loves to play his man coverage and mix and sprinkle in the zone. We're not going to see a barrage of pressure, because number one, he doesn't have to because he's got two great pass rushers on the outside. We're going to see a five-man rush, we're going to see single-safety middle cover 1 and again, on that short week, they're in that same situation where they want to keep it small and they want to keep it simple and just let their guys go play."
Pederson felt that quarterback Alex Smith and wide receiver Jeremy Maclin played well together in their first regular season game.
"I thought they meshed really well," he said. "It's just unfortunate that Jeremy couldn't haul in that deep pass—that was a nice thing, a thing of beauty there, just incomplete. But those are the things that we expect those two to accomplish and some of the other deep throws that they completed yesterday. He overshot him one time late in the ballgame, but those are things that when they play more and more together, they get that comfort level together."
Defensive coordinator Bob Sutton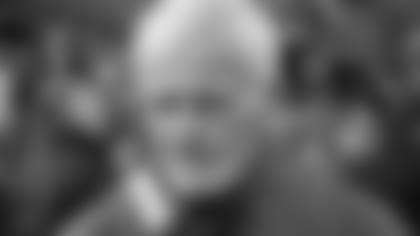 Defensive coordinator Bob Sutton liked to see Marcus Peters record his first career interception.
"He got off to an awesome start – that was a huge play," Sutton said. "I'm really thrilled for him that that can happen on your first NFL play and that's a thrilling thing for anybody. Overall, really, I think Marcus did a really good job … I thought he competed at a really high level, he did a really good job of tackling out in open space. I think for a first game, on the road, in the NFL, I thought he did a nice job."
Sutton shared some things he learned about the Chiefs defense headed into the game against Denver.
"Of all the things, I think just the fact that you've been out there now in a real game, real speed, people are trying to score touchdowns on you," he said. "I think, until you've done that – you learn a little bit of this in the preseason – but I don't think you really understand it until you get out here and they're keeping score for real. I think that just the fact that you have to drill down play after play after play after play here, no matter what happens, good or bad, it's really critical. And I think that's one of the things you learn. We talked last week about the fact that the difference between these elite receivers and these other receivers is so marginal sometimes that you never can relax out there. And I think that's one of the real challenges of being a cornerback in the National Football League."
Sutton commented on what it meant for linebacker Derrick Johnson to be just 7 tackles away from the all-time franchise record.
"This guy has made a lot of plays and he's done it on a consistent basis," he said. "To reach a record like that, I think demonstrates the fact that he's played very well for a long period of time. He's very active, you have to have great instincts to make that many tackles. Just like the game the other day, he made two or three plays where he just darted underneath blockers and they were great, athletic plays. Certainly, Derrick at his position is, I think, a really outstanding athlete. The biggest compliment to me would be that he's been able to do it consistently for a number of years. He's a really, really good football player."