With a nail-biting, comeback finish, the Chiefs defeated the division-rival San Diego Chargers in a 33-27 overtime victory for the largest second-half comeback in franchise history.
The "Voice of the Chiefs," Mitch Holthus, hosted his weekly Chiefs Kingdom Radio Show on Monday night at Hy-Vee with special guests Andy Reid and Alex Smith.
Here are a few highlights and quotes from the show: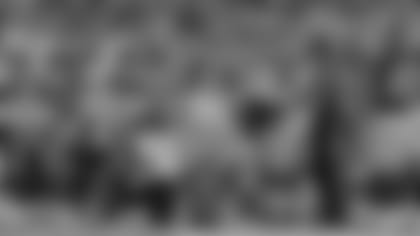 Coach Reid put the historic comeback in perspective:
"Just the fact that it hasn't been done in 60 years, it tells you the magnitude of it. It's older than I am and older than you are. That's quite an accomplishment for our football team. We should have never been in that position to have to do that. But to be able to do that—to have the grit to come out of it, and not having played well in the first half says something about the character of this football team.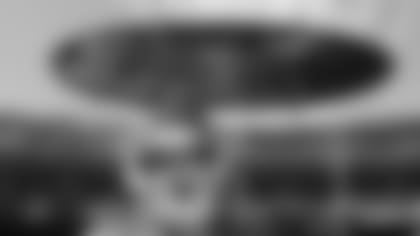 The Chiefs erased a 17-point deficit after trailing 27-10 by scoring 23 unanswered points. Coach Reid credits quarterback Alex Smith on his second-half performance, likening him to current and future Hall of Famers:
"That's a fine half of football from any quarterback that I've been around. I was lucky enough to be around Brett Favre who is a hall of famer, and hopefully Donovan McNabb gets in there too. So those were two pretty good players that I've had the opportunity to be around. Just how he handled everything—the rush, the pressure of the game itself. Being at home, being down all those points and [to] make the throws that he made—off balance throws, rhythm throws, short ones, long ones. I mean the whole gamut happened in that second half there.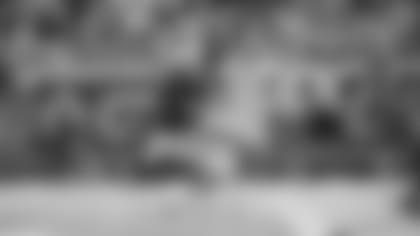 Running back Spencer Ware finished the game with 11 carries for 70 yards and seven catches for 129 yards, recording the first 100-yard receiving game of his career. His 129 receiving yards are the fifth-best mark by a running back in Chiefs history. Here's what Reid had to say about Ware's performance:
"He's a tough kid. Always reminded me he was a quarterback. Pretty tough for being a quarterback. He sure has transformed himself into this running back, and he's a power back. Loves to play the game. He's going to show up every day and give you his best. He brings energy to the football team when he's in there. Guys don't like to tackle him. He's going to bring it every time he has that football in his hand."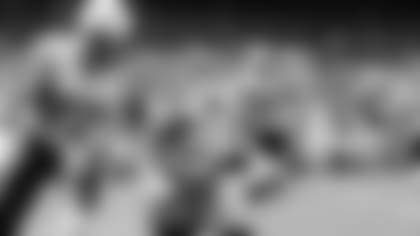 Last season, the Chiefs had 28 plays for 20 yards or more. In just the first game of the year, the Chiefs tallied up 5 of those. Coach Reid spoke on the scheme and talent level of his receivers:
"The thing I think you see is Alex is very comfortable with the guys around him. He's got enough reps with each one of these guys that he feels he can put the ball in tight spots. You saw it with (Chris) Conley. You saw it with J-Mac (Jeremy Maclin) on that deep one. That can only be in one spot. And that spot was as round as the football is. The circumference of the ball was going to fit in that hole that he put it in. Then Jeremy made the great catch. The throw to Kelce down our sideline there on the last drive, a phenomenal throw. It was the only spot that ball could be put on. Then the one to Spencer, again, he was tightly covered. It was a halfback option route. And it could only be in that one spot. That's trust. That's trust in your guys. And the ability to throw the football through traffic and make those plays."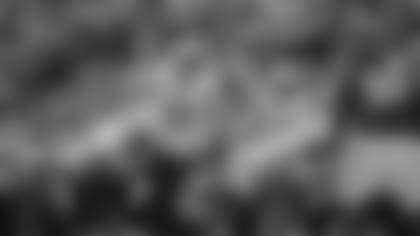 In the first half, the Chargers were 6 for their first 6 in third-down opportunities, but in the second half, the defense held them to 1 of 9. Reid credited the defense's "grit" in changing the direction of the game:
"It starts with Bob (Sutton) and the players. They picked it up emotionally. I thought they picked it up and just rallied around those calls and did a great job. There was never really a doubt during half time. The guys just said we need to settle down and play our game. And that's what they did—both sides of the ball. But you really saw it there on defense. I thought they played with great grit. And you need that. Grit and emotion on defense is a huge thing and they boys are bringing it. That was fun to watch."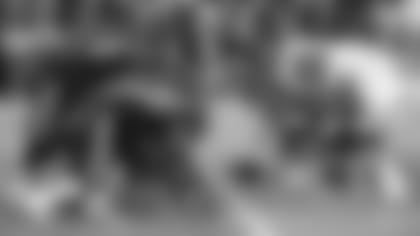 The Chiefs head to Houston to take on the Texans in Week 2. Reid spoke about building off the win and changing focus on to the Texans.
"It's the first game of the year. This is one out of 16 games and hopefully more than that. But you've got to take care of the 16 first. So, what do you get out of that first game? You can take this out of that game and you can reflect back on that when you're in another tough situation. When we need to bear down, we can bear down and do what we need to do. Now on the other hand, you should be bearing down sooner than that so you can learn something from the negative that took place and be able to turn it into a positive for the following week. The ability of the team to stick together, and that's what a team is, you stick together and do things to help one another out, and that's what they did in that second half."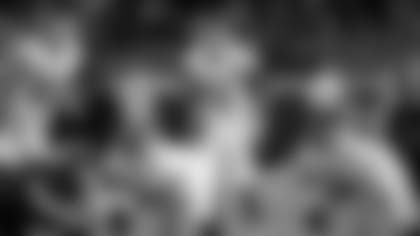 The Chiefs look forward to playing Houston, which is known for having one of the top defenses in the NFL. Here's what Reid had to say about preparing for the Texans:
"You better do that. And you better come in and build off that second half, because they're going to do that. That's what they like to do. They're going to pound it at you, and then play-action you. And they have an ability to do that. Their quarterback has a strong arm. He's a big kid. And their runner is a good runner. And their offensive line is good. They're a playoff football team, and we know that. They've made some offseason acquisitions that should help them. So you better strap it on and be ready to go. And our guys, they'll do that. They'll be back in there tomorrow and start the week off and get ourselves ready to play against a good Texans team.
"You don't want to put yourself in a lot of true pass situations. They've got the ability to rush the passer. So just like they're going to try to do to us, you want to keep them off balance as best as you can, with the different plays, run and pass plays. Our guys, they'll be up for the challenge. That's one of the best defensive lines in the National Football League. You can argue that it's the best. That's a great challenge for the offensive line, and it's important that their fundamentals are strong and sound, and we roll."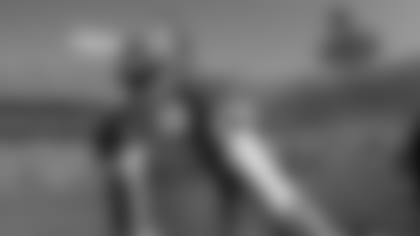 Here's what Smith on the record-breaking turnaround win:
"Definitely special. Special, special game. I think for me, the course of the day—for opening day at Arrowhead, all of the anticipation and anxiety that comes for us. All of the hopes in wanting to get off to a good start, and then to play the way we did in the first half and to come in at half time. I know what kind of group we have and the character we have in the locker room. But you know the chances are bleak. But to come out in the second half and keep fighting. And I don't even think guys paid attention to the score to be totally honest, and I mean that in a good way. We wanted to go out there and have success and win the second half. The defense kept getting stops and we got that first score, and then all of a sudden got another, then all of a sudden we looked up and it was a two-score game and there still was enough time left. And then just to pull it off. To come all the way back and then in overtime to end it the way we did with a walk of sort of speak culminated a lot of emotions for the day and it certainly showed, especially with me after the game."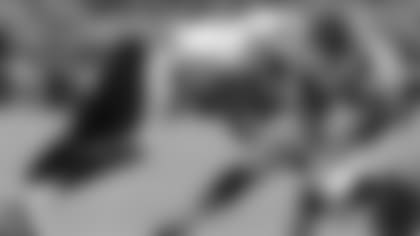 Smith recorded his 9th rushing touchdown of his career, sealing the game in overtime as he ran in a 2-yard attempt. Alex Smith reflected on the play:
"To be honest, for me, I'm thinking they're going to blitz everybody, or they're going to drop everybody. That's kind of what they had shown. They were going to do one or the other. Bring everybody cover zero or they were going to be dropping everybody out. And it was going to be that kind of deal. And then we walked up to the line and it was neither of those. It was kind of a defense they played earlier in the game a couple times. And got a really good look for a speed option—which is what we call an option there. And I didn't even think. I just did it. I didn't think about any consequences if it didn't work. Just went with it. My gut said it. Like I said, it just happened, it was almost like reaction. I don't think the guys even blinked. And to the D-end, to his credit, actually played it pretty well. It was pretty tight, but we were able to get in there.
"I ran that a lot in my past. Definitely ran it at Helix (high school) a lot, and a lot in college. It's something that I've fought coach Reid with, getting more and more with these QB runs in and QB-driven stuff. And to his credit, he's come around a little bit. You saw it a little bit of it on Sunday—it wasn't our only one. We ran it a few times and had success with it. It's fun. I think it's the last thing teams are thinking about, especially in crucial situations. And fortunately enough, the guys executed it and it worked out."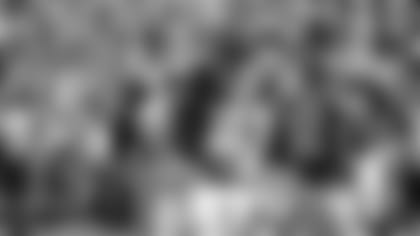 *Smith credited his strength and power to the offseason, and getting better at all facets of the game: *
"I think it's what we're all about here. And for me, you never stop getting better. Something coach Reid always talks about. You're constantly working on your weaknesses, you're constantly trying to get better on all facets of the game. And for me, it ever ends. As you get older it never ends. The offseason gets shorter. I feel like the season ends and it's a week later and I'm already hitting it. And I enjoy it. I enjoy the journey of constantly striving to get better in all facets. Whether it be the weight room, on the field, in the classroom, in the pocket, all those areas. And as you get older, you get better at compartmentalizing them all, and enjoying all of them. It's something, like I said, this offseason was a lot of fun for me. I feel like I did make some strides."