The Kansas City Chiefs' win over the defending Super Bowl champion Seattle Seahawks last Sunday was one of the year's biggest.
But when you're next game is on Thursday Night Football, there's barely any time to celebrate, or for that matter, do anything else but begin to prepare immediately.
"The coaches, we got on it right after the game," Chiefs head coach Andy Reid said. "We actually did some stuff before the game and then came back and knocked some things out after the game and then the players came in yesterday."
Monday for the Chiefs is usually reserved for game film and a light workout before a day off on Tuesday. But this week, that all changed. The team needs to travel on Wednesday, so with that in mind, they were right back at it Monday night under the lights.
"We threw the base [game plan] at them and then today they've got the goal line, red zone, short yardage and the rest of it thrown at them," Reid said Tuesday before practice. "There's not a lot of time for anything else here. You're kind of all consumed in this thing getting it right and accurate."
Each member of Reid's coaching staff shares that mindset.
"The onus is on each individual," offensive coordinator Doug Pederson said in agreement. "As coaches we have to spend the time the couple days getting ourselves prepared so we can get our players prepared for a short week like this. You still go through the same type of routine. It's just a little quicker schedule and a faster turnaround."
While the quick scheduled is not ideal, quarterback Alex Smith is never one to make excuses. The Oakland Raiders, who also played on Sunday, face the same exact timeframe.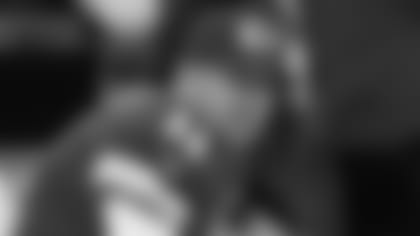 "It's not the same but it's an even playing field," he explained of this week's game preparation. "Both teams are working on a short week and both teams have to deal with it."
After a game of Sunday's magnitude, shifting your focus ahead instead of behind could reasonably present a challenge. But in this situation, the Chiefs have no choice. Time moves the fastest when it's limited, and the plane for Oakland will leave Wednesday whether they are ready or not.
For that reason, the Chiefs returned to the indoor field at the University of Kansas Hospital Training Complex to practice Tuesday on a day when a usual three days of work was combined into one.
An AFC West game in his sights, Smith felt that he and the Chiefs will be prepared.
"This is a division game [and] we know how tough these guys are," Smith said. "This is a national TV game. These guys have too much pride to go out there and give us anything less than everything and I think we understand that.
"We've got a bunch of guys that every single week go about their business the right way."
WR A.J. Jenkins (shoulder) and CB Chris Owens (knee) did not practice.
WR Donnie Avery (groin), TE Anthony Fasano (knee) and LB Tamba Hali (knee) were limited.
View photos from the Chiefs Week 11 matchup against the Seahawks