Nearly 2,000 little members of Chiefs Kingdom and their parents gathered on the Arrowhead Stadium field Saturday night, but the reason wasn't to participate in a football game.
It was to watch "Big Hero 6," as voted on by the Chiefs Kids Club for its second annual Movie Night.
"Our second annual Chiefs Kids Club Movie Night at Arrowhead was a great success," Chiefs marketing manager Michelle Montgomery said. "I always enjoy seeing the children's faces light up when they get to step onto the field and sit right where our players play all season long.
"It's a pretty memorable experience for them."
Families arrived to the stadium at approximately 6 o' clock and were treated to a night full of fun activities, including balloon artists, face painting and even an opportunity to meet Warpaint, the horse seen on the field before every home Chiefs game.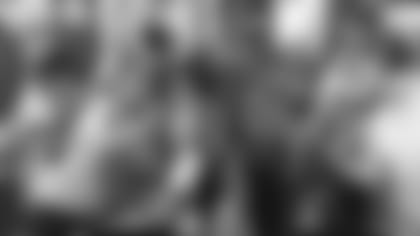 70 students who raised more than $500 through the programs were invited to the event as a reward for their outstanding feat.
21 Schools Represented Through the Programs
"It is our way of saying 'You've done wonderful job and you're helping your community,'" AHA youth market director Laura Trimble said. "The Chiefs are such a big part of our community that it brings it full circle."
Together, the students raised $51,000 for awareness about cardiovascular health through the programs.
Also at the event, the Chiefs hosted a food drive in support of Harvesters and filled two full barrels with donations from guests in attendance.
At 7:30 p.m., the young Chiefs fans and their parents gathered on the field to watch the movie on ArrowVision.
"Arrowhead is such an iconic stadium, and we are happy to give our youngest of fans a special and unique experience with Movie Night," Montgomery said.
---
If you're interested in signing a child up to be a member of the Chiefs Kids Club, you can join year round for a one-time fee at www.kcchiefs.com/kidsclub. Members receive a welcome kit in the mail as well as invitations to special events, contests to win tickets, newsletters and more.