The week continues to fly by in Mobile, Alabama, site of the 2014 Senior Bowl.
On Wednesday, both North and South teams continued preparing for Saturday's game, knowing there's no better time to shine than in practice and on game day as the eyes of NFL general managers, coaches and scouts will continue to be fixated on their every move.
The executive director of the 2014 Reese's Senior Bowl, Phil Savage, described the significant impact the All-Star game can have for the players, as well as the teams that draft them.
"About 35% of all NFL players played in the Reese's Senior Bowl," Savage said. "About that same percentage end up going to the Pro Bowl and about that same number end up making (the) All-Rookie (team); so, one-third of these players, essentially, are going to end up being in one of those categories in the future."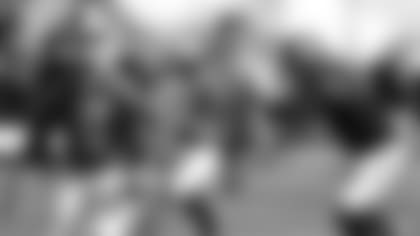 The players with perhaps an extra 'chip on their shoulder' are those from smaller schools, like Saginaw Valley State WR Jeff Janis and Lindenwood CB Pierre Desir (pictured below), each trying to prove that he is worth a roster spot.
"This is the place to be for the entire National Football League, this week," NFL Network host Paul Burmeister said. "It's nice that there's no football, anywhere else, primarily this week, because everybody can descend on Mobile for a few days and watch the top seniors."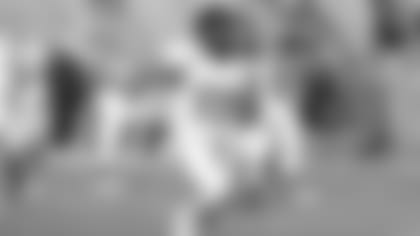 While the Senior Bowl offers players with an opportunity, regardless of the division or conference they play in, to impress NFL teams, Chiefs Director of College Scouting Marvin Allen says the All-Star games provide talent evaluators with a high-definition lens, if you will, before assigning grades.
"It helps a lot, because you get a chance to see guys who have equal talent," Allen said. "Sometimes, the small-school guys, it can be a bit of a challenge, because they may be so much better than the talent that they've been playing around and then, when they get to an All-Star game and they're playing with like talent, you can evaluate them better."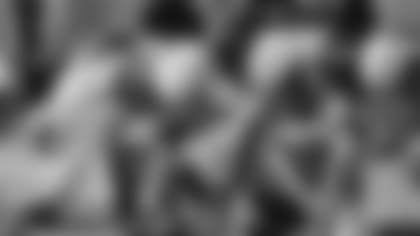 We won't truly find out who the Chiefs have been heavily analyzing, studying, interviewing and pursuing, until the NFL Draft in early May, but Chiefs fans were given a promise from the team's personnel staff.
"We promise you that each player will be thoroughly reviewed and evaluated by a lot of experienced eyes" Chiefs Assistant Director of College Scouting Dom Green said. "We have a lot of experience on our staff and a lot of different types of experience, former players and former coaches of different teams. Every player is going to be thoroughly analyzed and it's all about us in Kansas City, getting guys that are fits for us and making us a better football team."
May 8th, 9th and 10th can't get here soon enough. Buckle up, Chiefs fans; it's going to be an amazing ride in 2014!