The 2016 NFL Scouting Combine is underway at Lucas Oil Stadium in Indianapolis, Ind.
There are 332 prospects being evaluated by NFL decision-makers over the next several days in tests ranging from basic athletic performance, medical checkups, psychological testing and individual interviews with NFL teams.
Also, each club is allowed 60 formal interviews with prospects that last 15 minutes each. This time gives teams a chance to get to know these players a little better.
The formal interview process began last night.
Here are a few notes from Thursday:
Quarterbacks, receivers and tight ends arrived on Wednesday, and they'll go through their official measurements and meet with the media on Thursday
Offensive linemen, running backs and special teamers will go through their psychological testing and will also perform the bench press
Special teamers will do their on-field workouts on Thursday as well
Defensive linemen and linebackers arrived and will go through their medical checks and orientation
In addition to all of the evaluations taking place, many companies ranging from workout and fitness businesses, to technology and analytics groups have displays and rooms open to explain what they do and how they can help these players
Chiefs GM John Dorsey addressed the media during his 15-minute presser that aired on NFL Network, and then spoke with local reporters for another 15 minutes out in the hallway right after that
---
Chiefs GM John Dorsey on Jamaal Charles' future:
"He's Jamaal Charles. He's been an important piece of this organization in the past, and he will be an important piece moving forward. He's making great strides."
Dorsey spoke about what made the 2015 team special:
"I've been in football for 30 years and this is one of my favorite teams I've been around because the locker room was very unique and very special. It starts within the whole culture and you always measure people by what happens in adverse situations. Their backs were up against the wall and they had an adverse situation.
"And guess what? They bound together. They came together."
ESPN's Adam Schefter on the Chiefs free agents:
"I think that they franchise (tag) or sign Eric Berry to a long-term extension. I don't think they let him go anywhere. Sean Smith, I think they were preparing for his departure would be my guess last year when they drafted Marcus Peters, who was tremendous. Who else do we have? Jaye Howard, I think they find a way to get that done and keep him. It's not easy to do all these things—you can only do so much, but they've acquired some good talent and I think that they'll do a good job of keeping it."
Schefter on Andy Reid and John Dorsey:
"When they traded two second-round draft picks for Alex Smith, a lot of people thought they were overpaying. The fact of the matter is, they knew that in this league, if you don't have that quarterback, you're not doing anything. They knew just what they were doing and that's an example of how they conduct their business."
Schefter on what's special about the NFL Combine:
"Everybody hears about and sees the on-field drills. What they don't see is all the meetings in hotel lobbies, restaurants, bars—that's to me the real business of the Combine. The Combine is the unofficial start of the new NFL year. It officially begins March 9, but there's business being done here. The framework for deals are being laid, lots of chatter, teams trying to keep their own players, discussions of trades, it's all happening here. So this really starts the whole cycle of news all over again."
NFL Network's Jeff Chadiha on what makes the Dorsey-Reid combo work so well:
"Well, I think there are not a lot of egos involved in this. That's the big thing when you look around the league, you see a lot of front offices and coaching staff having issues because either the coach wants more power or the GM wants to do a certain thing. So I think what I really respect about Andy and John is that they really do understand each other well. There's not a lot of, 'I want this guy. I want that guy. You're screwing me over.' And so those things can get in the way.
"Really, it's becoming almost a new model of doing business in the NFL, where you look at what Seattle has done with John Schneider and Pete Carroll, where you've got an idea of what they want to have from a player standpoint. One guy goes and gets it, the other guy coaches it. I think that's what Andy and John have going in Kansas City."
---
QUARTERBACK SPOTLIGHT: Stanford QB Kevin Hogan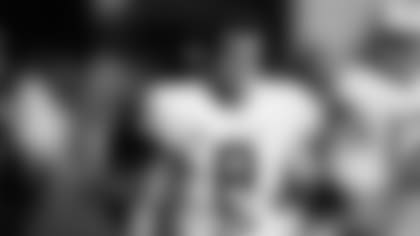 When Dorsey spoke about the Chiefs backup quarterback situation on Thursday, the context was about Chase Daniel, who has spent the past three seasons backing up Alex Smith in Kansas City.
But what happens with Daniel might affect how they handle the draft as it pertains to quarterbacks.
Daniel is set to become a free agent when the new league year begins on March 9, and Dorsey explained why he is trying to keep Daniel in Kansas City.
"I happen to love Chase Daniel," he mentioned. "I love his competitiveness and how smart he is—how knowledgeable he is of the game, but I'm also a realist to know, that at a certain point, if he's getting offered starter money (elsewhere), I'm won't be able to retain him.
"But I'm going to fight like a dickens to see if I can retain him at my value."
If Daniel does indeed sign elsewhere, that would leave three quarterbacks on the roster in Smith, Tyler Bray and Aaron Murray.
The next logical question would be whether or not Dorsey and company would head into training camp with three or four quarterbacks if they aren't able to reach a deal with Daniel.
"Andy [Reid] historically has always had about four quarterbacks going into training camp," Dorsey explained. "I can foresee us going into training camp with four quarterbacks.
"Now, we'll just have to see who those four are."
Dorsey explained that the fact that both Bray and Murray know the system gives the staff confidence that they could potentially move up the chain if Daniel were to leave.
"There's a degree of security from the coaching staff, from the personnel staff that those guys can step in and do the job that they're asked to do," Dorsey said. "They know the system. That's why there's [confidence] there."
Dorsey didn't rule out adding a quarterback in the draft if they aren't able to reach a deal with Daniel.
"If we go through the draft board and there's a quarterback in the draft (we like), you know what, we'll take a shot with him. We'll never rule anything out.
"We've just got to wait and see how that thing flows out."
Dorsey noted what he looks for when scouting quarterbacks to potentially fit with the Chiefs.
"I think in Andy's system, you better be pretty smart," he noted, "but then you better be competitive, and you better have a little bit of pride. Then you take those athletic traits that the great ones have, then you factor that in to the equation as well. That's the feet in the pocket, [being] on the move—the accuracy downfield and the good strong arm.
"Those are just a few of the things it takes to succeed."
One player who might fit that mold is Stanford's Kevin Hogan, who is projected as a mid-to-late round player by many draft experts, but as he's described by Bleacher Report's Jason Cole, an alumnus of Stanford who saw every game Hogan played in college, he is a lot like Alex Smith.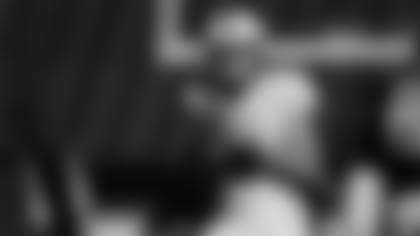 "He's a really good decision-maker," Cole noted. "He's a better athlete than you think—courageous runner. I think his timing is pretty good in terms of how to execute a play, and I also think he has the proper amount of confidence but without too much ego.
"He's not going to be a guy that says 'I have to throw it 30 times a game for us to win.'"
Most of all, Hogan is smart.
The 6-foot-3, 217-pound quarterback was a three-year starter for the Cardinal who went 36-10 and threw for more than 9,000 yards with 90 touchdowns in his college career, adding a 16-6 record in his career against teams in the AP Top 25.
The 36 wins makes Hogan the all-time winningest quarterback in Stanford history—a school that has been known to produce some pretty good quarterbacks.
Jim Plunkett, John Elway and Andrew Luck all played at Stanford.
As he approaches some of the biggest interviews of his life thus far at the combine, Hogan, who said he already had an informal meeting with the Chiefs, is just trying to show improvement from the last time he was in front of scouts.
"I'm just trying to show that I've improved from the Senior Bowl," Hogan said. "That was the last time anyone saw me. I'm just trying to show that I've gotten better mechanically and shortened up my arm action, my base and have a more compact delivery."
Hogan welcomes the opportunity to be drafted by a team that will give him an opportunity to sit and learn from an established starter.
"You look at the best players in the NFL right now, the best quarterbacks," he added. "They all had the chance to sit behind someone for some period of time. I think that if you can sit and adjust yourself to the game and learn as much as you can, that will serve itself and help you in the long run."
Hogan's grandfather played football at Navy and his uncles played at Notre Dame. Football is just something that's always been a part of his life.
"I grew up with it in the family, so it was always around me," he said. "I've always loved the game. I love that there's 11 moving parts that have to work together to be successful.
"It's got to be everyone and that's something I've enjoyed—the team aspect."
He's smart, he's won a lot of games and he loves football.
That seems like the kind of player the Chiefs have normally coveted.