It was a long first day for the 100 or so players competing this week at the Senior Bowl in Mobile, Alabama.
The players, who are broken off into two teams—the North and the South—started their Tuesday morning by getting up and going through the weigh-in at 7:30 a.m., which measured their height, weight, arm length, hand size and wingspan. Click here for those results.
They followed that up by heading to open media availability and then meetings and an afternoon practice at Ladd-Peebles Stadium—site of Saturday's game and all of the practices for both teams this week.
The South team, which is coached by the Houston Texans' staff, practiced from 1:30-3:00 p.m., and the North team, which is coached by the Denver Broncos' staff, followed that up by practicing from 3:30-5:00 p.m.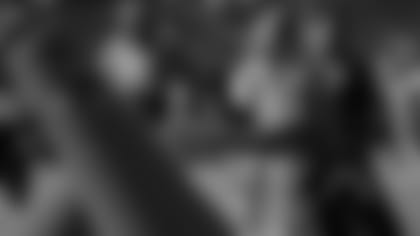 (Alabama defensive end Da'Shawn Hand runs drills during the South's team practice Tuesday)
Both practices in the afternoon mixed a good amount of team work to help get the guys ready for Saturday's game, along with plenty of 1-on-1 drills, which is what makes the Senior Bowl such an attractive event. It's best-on-best in front of the NFL's most powerful decision makers.
The stands were filled with hundreds of coaches, scouts and general managers representing all 32 NFL teams, not to mention the copious amount of media who are present to cover the event.
The players concluded the night by having individual meetings with teams.
Perhaps more important than what takes place on the field is how the player represent themselves in these meetings.
The area scouts have been watching these guys all year and the Senior Bowl is a way to help confirm what they've already seen on tape, but it's also the first chance to really sit down with the players and find out who they are as people.
A dropped pass or a missed block isn't nearly as big of an issue as a bad individual meeting.
Kansas City Chiefs head coach Andy Reid spent a good portion of the late afternoon practice sitting in the stands and talking with a good friend in Cincinnati Bengals' head coach Marvin Lewis.
Chiefs' general manager Brett Veach spent most of the day talking in the stands with his staff, who are each given specific position groups to watch during the week. They re-group after practice each day and knock out more film study of the practices that day and then the players who catch their eye.
One of the best throw-and-catch combinations came via a player that many Chiefs fans could be familiar with in K-State speedster Byron Pringle, who hauled in a deep pass on a go-route down the right sideline for a touchdown of 40-plus yards.
The biggest hit of the day came via Auburn inside linebacker Tre' Williams, who leveled a running back in the backfield and forced a fumble that was recovered by the defense. It created an audible gasp from the crowd.
There were plenty of eyes on two of the North team quarterbacks in Oklahoma's Baker Mayfield, who has made plenty of headlines after missing Tuesday's weigh-in and arriving in Mobile late due to what he's calling a family matter, and also Wyoming quarterback Josh Allen, who many believe is a Top 10 pick this year. They both showed their tremendous arm talent despite a decent wind early in practice.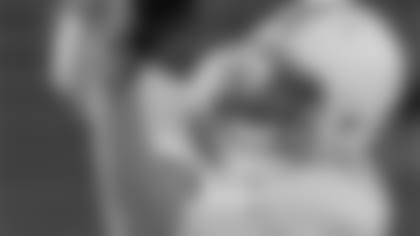 As a group, the tight ends down here in Mobile flashed some ability on Tuesday as well. It's a group to watch moving forward this week and into Saturday's game.
During the 1-on-1 portion of the OL-DL drills, one player who made a couple of big plays was UTSA's Marcus Davenport, who measured in at 6-feet-5 and 259 pounds. He's considered a Top 15 pick by some of the best draft analysts out there.
Another interesting nugget and storyline to follow is the cornerback group here this year, which has seven players on the two teams' combined who stand at 6 feet or taller. It seems to be the trend in the NFL and there's plenty of length at the Senior Bowl this year.
Local flavor - Catching up with K-State wide receiver Byron Pringle
During media availability, we had a chance to catch up with Pringle, who caught 30 passes for 724 yards with six touchdowns for K-State last year, which was good for an eye-popping 24.1 yards per catch average.
Pringle, who is 24 years old, also measured in at a solid 6-feet-1 and 201 pounds.
Here's the transcript of our Q&A:
On what kind of opportunity he has this week:
"It's a perfect opportunity for me to show my ability and to play against great talent."
On what it means to have this opportunity in Senior Bowl:
"It means a lot because I didn't know I was going to be invited to this until the last minute, and so I'm going to take advantage of every opportunity."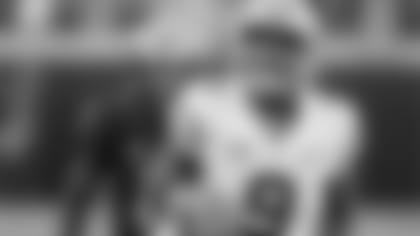 "My coach called me. I was out in California training. He called me and told me and asked if I would be interested in playing in this Senior Bowl. I told him I would."
On his readiness to compete:
"I feel like I'm ready. I feel like I can compete with any talent. I'm ready to compete."
On how he would describe himself as a player:
"Somebody that can stretch the field, quick, physical, ready to win every battle."
On what he wants coaches to say about his prep, work ethic, and execution at end of week:
"I want all the coaches to say I came out prepared every day, practiced fast, took in all the information that they give us and understanding where I have to go and what I have to do."