They say football is a lot like life.
There's ups and downs and sometimes, the simplest things can make all the difference in the world.
That was the case in the fall of 1972, when a rookie with the Chiefs named Larry Marshall visited an 11-year old boy recovering from heart surgery.
"It was a total surprise," said Matt Edgar, now 56, who met Marshall on that day 45 years ago. "He brought me a white ball autographed by all of the '72 Chiefs - and there are some great names on there. It was very exciting for me. I was just an 11-year-old kid who had just had his first heart surgery and I was all pumped up."
A native of Levittown, Penn., Marshall was Kansas City's 15th round selection that year out of the University of Maryland. He was one of just two rookies to make the team that season along with first-round pick Jeff Kinney.
The Chiefs traveled to Pittsburgh to take on the Steelers that November, so Marshall planned to take advantage of his off day following the game and drive to Levittown, which is settled just outside Philadelphia, and spend the day with his family.
Though neither Marshall nor Edgar can remember how exactly their families knew each other, Marshall's parents told him about an 11-year old boy dealing with some tough circumstances nearby that could use a visit.
Marshall not only went to meet Edgar, but presented him with a football signed by the entire team. That Chiefs team was three years removed from winning the Super Bowl and featured future Hall of Famers such as Len Dawson and Buck Buchanan. Because of Marshall, their signatures now belonged to Edgar.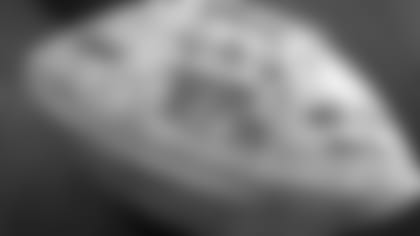 "It was a thrill," Edgar said. "I wanted to go out and play with it, but my parents convinced me it's a white ball, you don't want to ruin it. That's when it went in the box."
It stayed in that box for the next four decades, save for special occasions, wrapped in two plastic bags and off limits from any prying hands.
"It was a memory of my past and what I've been through. It was just something that I wanted to keep - something that I cherished," Edgar said. "It meant a lot to me. The fact that he took the time out of his day to travel from Pittsburgh to see his parents, but made a pit stop to come and see me…that meant a lot."
Marshall credited some of the biggest signatures on the ball as his role models while a rookie with the Chiefs, and the inspiration for doing what he considered was the right thing to do.
"You just never know whose life you're going to touch just by doing something as simple as visiting somebody in the hospital," Marshall said. "I was fortunate enough to play with guys like Len Dawson and Buck Buchanan, all of the guys that you've heard about, and that was part of their deal. All those guys were pure stars, and I watched how they handled their life and how they walked and talked and met people. I think that ingrained something in me."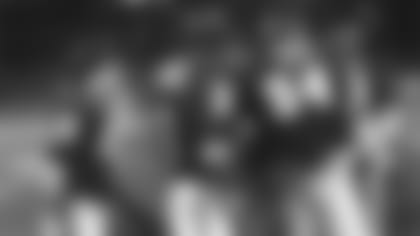 Though the memory endured, Marshall and Edgar went their separate ways after that afternoon together and didn't speak again for the next 45 years. Marshall went on to play seven years in the NFL with the Chiefs, Vikings, Eagles and Rams, while Edgar faced a multitude of health issues.
"I did great for 20 years, but I had a stroke in 1990," Edgar said. "Then in 1992, I had my first congestive heart failure. I had another congestive heart failure in '93, and another in '94. Then in 1996, the congestive heart failure became more prominent and they hospitalized me. On July 17, 1996, I had a heart transplant and was in the hospital for about five months."
Edgar was also diagnosed with a rare form of skin cancer last April and is currently dealing with a blood clot. It's been a tough road, but he's been fighting all his life.
"When I was born, they told my parents I wouldn't live six months," Edgar said. "I had atrial and septal defects to the AV canal, pulmonary stenosis and Tetralogy of Fallot. I've talked to nurses who are older and they ask how I survived, because back in 1961, kids that were born with that disease didn't survive. I've been beating the odds all my life, starting with my first surgery in 1972 – the same year Larry was drafted."
As the years rolled by and Edgar beat his various conditions, his desire to reach out and thank Marshall for his gesture grew, though he didn't know how to go about it. That changed this football season, when he noticed the Eagles were traveling to Kansas City.
"I always wanted to reach out to Larry and thank him, I just never knew how to do it," Edgar said. "I travel with a group called the Green Legion that goes to every Eagles road game, and I pick and choose which games I want to go to. This year, I chose Kansas City. I thought this would be the time to reach out to Larry."
Edgar contacted the Chiefs, who then reached out to Marshall.
"I went home and read what they sent me to my wife, and I'm not a crier, but I almost started crying," Marshall said. "I read it for a second and third time and my wife kept saying how cool it was."
A few days later, the two men were scheduled to not only talk, but to reunite on the field at Arrowhead Stadium prior to Sunday's game against the Eagles.
"I just wanted an opportunity to shake the man's hand, man-to-man, look him in the eye and thank him for what he did for me 45 years ago," Edgar said.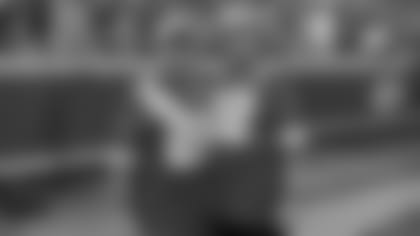 In addition to his meeting with Edgar, Marshall threw out the game's ceremonial first pass. A founding member of the Chiefs' Ambassadors program, being an active member of the Chiefs' family and the community has always been important to the former defensive back.
His decision to visit Edgar all that time ago reflects that.
"It means a lot to me to know that I touched someone's life and that it meant something to them," Marshall said. "To do something as simple as getting a ball autographed and then to meet again 45 years later – it's pretty remarkable."
Marshall and Edgar's story stands as a reminder that even the smallest act of kindness can go a long way in someone's life – especially for an 11-year-old kid just looking for a reason to smile.
"Whether you realize it now or not, how you impact somebody could affect them five, 10, 15 or 20 years from now," Edgar said.
"They may always remember that."