Every football fan – at one point or another – has imagined strapping on a helmet, hearing their name announced and running out of the tunnel on a Sunday afternoon at Arrowhead Stadium.
That dream became a reality for nearly 100 individuals last week as the Kansas City Chiefs held their sixth-annual Fantasy Camp, with proceeds benefiting the Center for Concussion Management at The University of Kansas Health System.
The event provided fans with the ultimate experience, from going through drills with Chiefs' legends to a flag football tournament on the Arrowhead grass.
"Chiefs Fantasy Camp has become one of the most unique annual events on our calendar," said Chiefs President Mark Donovan. "Participants receive a one-of-a-kind Chiefs experience while we all support the Center for Concussion Management at The University of Kansas Health System and the work that they're doing to care for all athletes and patients."
Fantasy Camp is just another example of the continuing partnership between the Chiefs and The University of Kansas Health System as the two organizations work together to make Kansas City a healthier and better place to live.
"When Mark and I first sat down several years ago, I'll tell you that what we first thought we could accomplish has been exceeded," said Bob Page, President and CEO of The University of Kansas Health System. "It has gone far beyond what we thought we could do, and it has benefited both sides tremendously."
That partnership has been put into action through numerous visits to the hospital, the facilitation of a V Foundation grant for a young researcher just last fall and - for yet another year – Chiefs Fantasy Camp.
The event began last Thursday with a reception at Arrowhead, where participants had a chance to mingle with Chiefs' alumni, check out their custom jersey and hear from Donovan.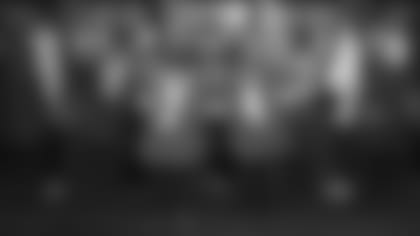 Things then continued – and really kicked into high gear - on Friday, starting with a breakfast panel made up of Head Coach Andy Reid and General Manager Brett Veach followed by a film breakdown with a handful of assistant coaches.
"I grew up with the Chiefs and have been a fan for life, so this has all been pretty special," said Steve Stites, one of the camp's participants. "To come out here and hang out with these guys has been such a great time."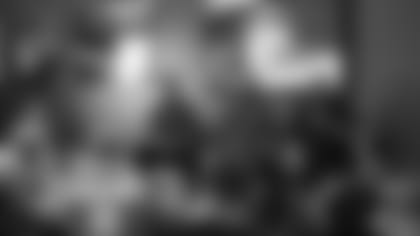 After learning about some of the basic concepts the Chiefs teach in the classroom, it was time to hit the field.
Fans were broken down into groups at The University of Kansas Health System Training Complex indoor facility and took turns going through a variety of different drills, each of which was led by a former Chiefs' player. From Pro Football Hall of Fame offensive guard Will Shields going over the fundamentals of blocking to fellow Hall of Famer Jan Stenerud teaching campers how to kick a field goal, it was certainly a morning to remember.
"We're out here giving people a chance to see what professional athletes go through in a day, but even more importantly, we're giving them an understanding of what healthy living looks like," Shields said.
"It's been so much fun - I was super nervous coming in today - but we've had a great time," added Amber Burgess, another one of the camp's attendees. "Interacting with the players has been really neat and such a great experience. We've just learned a ton from them."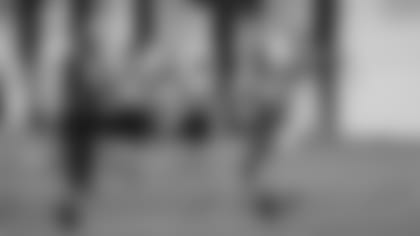 And it surely worked up quite an appetite. Participants were treated to lunch over at Arrowhead following practice, where they had an opportunity to get to know the Chiefs' legends in attendance a bit better while hearing from current defensive tackle Derrick Nnadi, offensive lineman Andrew Wylie and kicker Harrison Butker as part of a Q&A panel.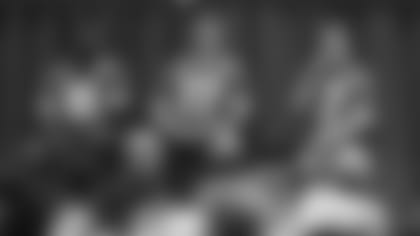 It all led up to the culmination of their preparation that afternoon, which pitted the campers against one another in a flag football tournament on the Arrowhead grass for the right to hoist the "Bob Page Trophy."
But before the games could get underway, each of the participants needed a proper entrance.
Fittingly, that came in the form of a personal announcement for every camper over the Arrowhead public address system as they ran out through the customary spirit tunnel onto the field.
It was an experience unlike any other, and while one team went home with championship medals in hand, every participant – from the campers to even the Chiefs' alumni - left with a dream fulfilled.
"As a Chiefs Ambassador and as one of the guys who is an alumni here in town, being able to give back to this community and give these fans a day in the life of a Chief is a dream come true," said former linebacker Shawn Barber. "These are lifelong memories that these people are going to have."