Kansas City Chiefs training opens to the public this Saturday, July 30. With that in mind, we reached out to three fans who have made the trip up to St. Joseph before. They served as our fan experts.
First, we asked them about camp logistics—what to wear, when to get there, best places to stand at practice, etc. We then finished with some of their favorite memories of Chiefs camp over the years. Over the next four days, we'll reveal their advice and stories.
Our panel: Jessica Dalton (Chiefs fan for more than 20 years), Lee Modesitt (more than 22 years) and Billy Wilson (more than 40 years).
It's a guide by the fans, for the fans. Enjoy our Fan's Guide to Training Camp.
Please provide one recommendation about training camp for those who have never been before.
Jessica: "I recommend being prepared for all types of weather. Even if a storm rolls through, that doesn't mean practice will be cancelled. Bring some rain gear that you can slip off once it clears up so you are not soaking wet the whole practice."
Lee: "Two things—one, be sure to stop by the Kingdom Rewards booth to check in.  You'll get some points just for coming. Two, keep an open mind. It is practice, so it doesn't provide the same level of action you might be expecting, but it's well worth coming and seeing if it's your cup of tea."
Billy: "If you have never been to training camp as a Chiefs fan, it is a must-add to your Bucket List! There is no better way to get an up-close view of what the team looks like, get a first look at the draft picks and free agency players coming in, and get your excitement for the season in high gear!"
What does going to training camp mean to you as a Chiefs fan?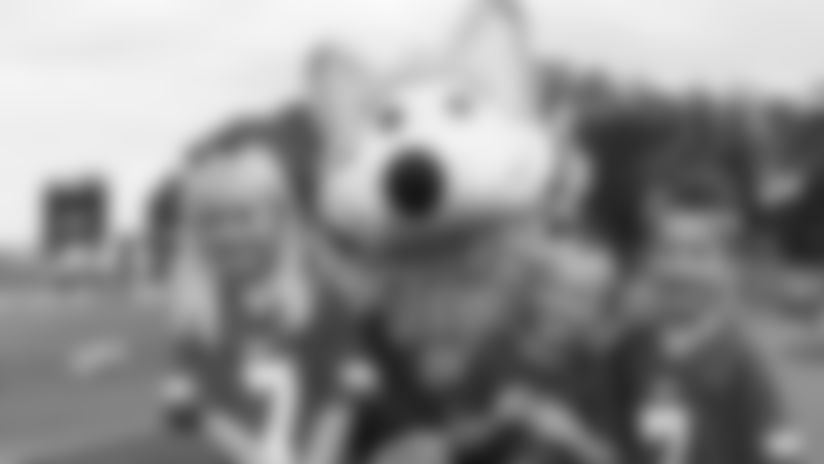 Jessica: "It's a great opportunity to get up close interaction with members of the team. Just going to a game doesn't give you the experience of meeting and talking to the players like you will get at training camp. It also shows the dedication and hard work that goes into making a winning team from individual group drills to team scrimmage."
Lee: "Going to training camp is a great family outing that reminds us football season is just around the corner.  Training camp is a great way to have a mini vacation of sorts, allowing us to spend time together while enjoying the Chiefs."
*Note: For children, there is a "Kids Zone," on site, featuring a rock climbing wall, football interactive games, inflatable games, face painters and more.*
Billy: "This will be the third year in a row that we will be attending training camp. We enjoy family time together, watching an up close view of the upcoming season's team, getting excited about the season that will begin shortly and talking with Chiefs staff and other fans."
What's your favorite memory from training camp?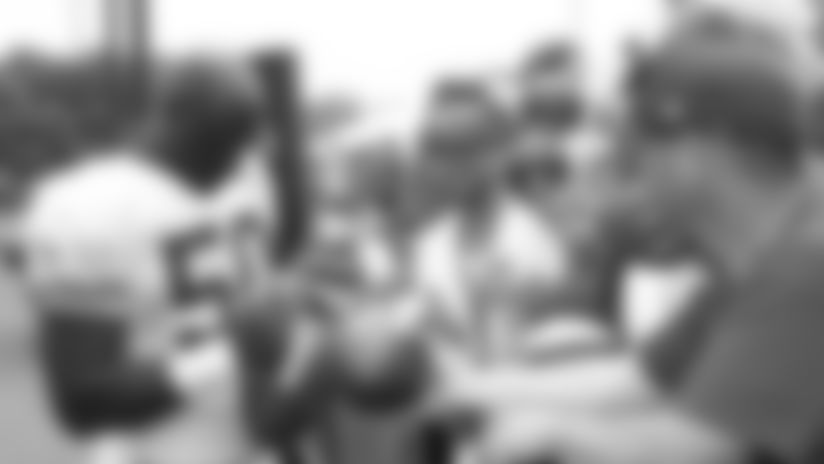 Jessica: "My favorite memory was from last year when the team was scrimmaging, and Eric Berry intercepted the ball, then threw it out into a crowd of fans."
Lee: "There are so many things I enjoy about camp, I honestly can't name just one. Every chance I get to watch the Chiefs and spend time with family is a great memory."
Billy: "Our favorite memory from training camp is winning the 'Meet and Greet' with John Dorsey, VIP passes for the weekend and getting to meet and take pictures with Mitch Holthus, B.J. Kissel and Pete Sweeney – a big THANK YOU to Chiefs Rewards and Mike Downey for making it happen!"