Denver Broncos head coach Gary Kubiak addressed the challenges a team faces as the road club on Thursday Night Football.
"I think the challenge is exactly the same because I think the amount of time you're working with, it really doesn't change, other than the fact that you've got to get on a plane tomorrow and fly to Kansas City," he said. "It's a big challenge, but then this week, everybody gets a chance to do it, it's just that we're doing it early this year, so you've just got to find a way to adjust. You've got to get your players freshened up and get them ready to go."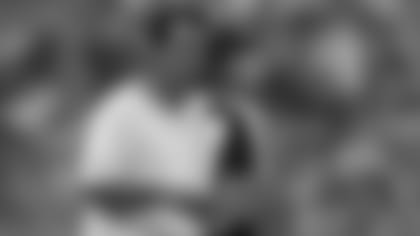 Kubiak said that regardless of the short week, he's not sure if any team knows a lot about itself this early coming out of the preseason.
"You think you do, but until you get going and then guys start playing more plays than they've played during the course of the past month," he said. "That's a big adjustment for everybody. Time starts to go on and you get a little bit more familiar with each other. We know we're playing a heck of a football team in a very tough place to play so we've just got to focus on ourselves and we need to play better than we played last week."
Kubiak has respect for what linebacker Derrick Johnson is able to do on a consistent basis.
"He's a great player," he said of Johnson. "I've got great respect for him. I actually got a chance to spend some time with him at the Pro Bowl a couple years ago. Defensively, a lot of great players that can run. Coach [Bob] Sutton puts them in position to be successful. Great edge players to work with, squeeze the football. Very athletic group for us and a big test."
Quarterback Peyton Manning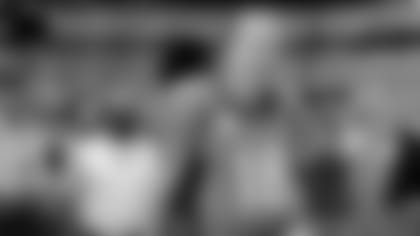 Quarterback Peyton Manning said even he doesn't read into the 13-1 record he has against the Kansas City Chiefs.
"I don't know if it's really worth trying to explain," he said. "It's all games in the past and here we are in a new season. That's kind of what I guess I'm thinking about the most—playing a good team at home that's coming off a big win, who beat what I think is a really good Houston team at their place. They'll have a lot of momentum and like I said, it's always been a tough test playing at Arrowhead and especially playing a team's home opener. You know the crowd will be into it and you know the players will be excited so we'll have our hands full."
Manning admitted that the short turnaround can make it tough for the road team.
"It probably adds a little bit more of a challenge," he said. "You know you kind of lose half a day having to travel on Wednesday. We got to play at home on Sunday, whereas the Chiefs had to travel on Sunday, so it evens out. It's a challenge for both teams, there's no question about it. Every team has to deal with it at one point in the season—it's probably a good thing that it's early in the season playing on such a short week. It's important trying to get ready as quickly as possible physically and mentally."
Even though Manning and the Broncos offense did not score a touchdown, he feels positively due to the fact that the team still came out with the Week 1 win.
"We're 1-0, as are the Chiefs 1-0," he said. "The thing I'm really trying to remind people is that it's a Bronco unit. It's not three separate teams—it's not Bronco offense, Bronco defense, Bronco special teams—so the Broncos as a whole are 1-0. We had a good win against a really good Baltimore team. I feel like the NFL really wanted to challenge us right off the bat, playing a really good Baltimore team with a really good Chiefs game four days later. That's where we are and that's the challenge that's ahead of us."