Green Bay Packers head coach Mike McCarthy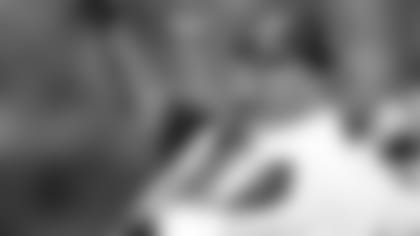 Packers head coach Mike McCarthy spent six years as a coach (1993-1998) with the Kansas City Chiefs.
"Loved my time in Kansas City," he said, "obviously very fond of the organization, just the whole area, Baker University. You know, my daughter just graduated from KU two years back. I have nothing but great memories of Kansas City… You can start with Lamar Hunt and just the way the whole organization operated. It was first-class in everything we were involved in. Just the management of it, the culture of the organization and the relationship with Marty and Carl [Peterson] and just the importance of and the focus on football operations. Really, Marty Schottenheimer is a huge influence on our program here in Green Bay. We do a lot of things systematically scheduling and structure-wise that I learned from my time with Marty."
McCarthy, who was offensive coordinator with the San Francisco 49ers in 2005 when they drafted Alex Smith first overall, weighed in on his career up to this point.
"He's a hell of a football player," he said. "I enjoyed our time together and I think any time as a position coach or coordinator, you always appreciate the rookie season. I think those successful players, or any player that's had a positive experience in the league, most times they had a positive experience with their rookie coach and I would like to think that Alex and I had that experience. I really enjoyed coaching him. It was a really dynamic, diverse quarterback room, just that we had four quarterbacks on the roster that year and they were all very different. We had a challenging season out there in '05, but I thought we had a positive experience."
McCarthy explained that he enjoys the environment Lambeau Field, and as the noise level increases, it's becoming more and more like Kansas City. "
"We're trying to get it to be as loud as Arrowhead," he said. "I know last week was an impressive moment for us. I just think, over the years, with Lambeau, the expansion and adding more seats, we've really focused on our game day. I think our environment has definitely – I don't think, I know it has – it's definitely increased. I thought this past week was probably one of our loudest games. Arrowhead has been loud for a long time."
Quarterback Aaron Rodgers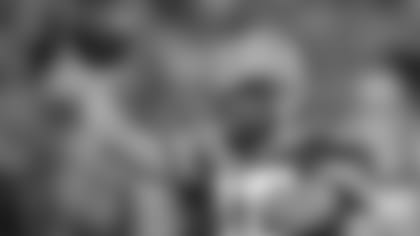 This is the first time in Alex Smith's career that he's been with the same offensive coordinator and head coach for three years in a row. On the other hand, Packers quarterback Aaron Rodgers has had more consistency in that regard during his career, being with the same head coach since he became a starter.
"It helps," Rodgers said. "The offense is always changing – verbiage and we'll add plays, take away plays every year, you learn from year to year, but the base concepts stay pretty similar. You have to evolve in this league to be a good offense and we're always looking to see what other teams are doing – and if we like something, incorporating it. Then looking hard at ourselves and what we do and trying to expand on that. It's been nice being in the same system for a while."
The Packers have been without starting wideout Jordy Nelson since the preseason, but through two games, things have been OK for Rodgers.
"Well, we're 2-0," he said. "It's tough to replace a guy like that who does so many different things. He's seen some different types of defenses, and I think because he's out – teams obviously paid pretty high attention to where 87 was at at all times. He's a fantastic teammate, great locker room guy, great leader for us, and his play on the field has spoken for itself over the last few years. It's tough to not have him around."
Rodgers tried to explain his incredible track record at home.
"I like the cold, throwing in the cold in the wintertime and a lot of people don't," he explained. "We have a home-field advantage that's growing, I think, with some of our game day operations and the crowd noise picking up. We've started fast as well at home the last couple of years, so we've been able to make teams one-dimensional on the other side."