The Kansas City Chiefs traded for QB Alex Smith as part of a new movement, which the team hopes leads to the playoffs and beyond. The journey known as the 2013 NFL season has already begun, in the shape of voluntary workouts, minicamps and OTAs, which are still to come.
The new Chiefs signal caller, like his teammates, is looking to make the most out of any offseason practices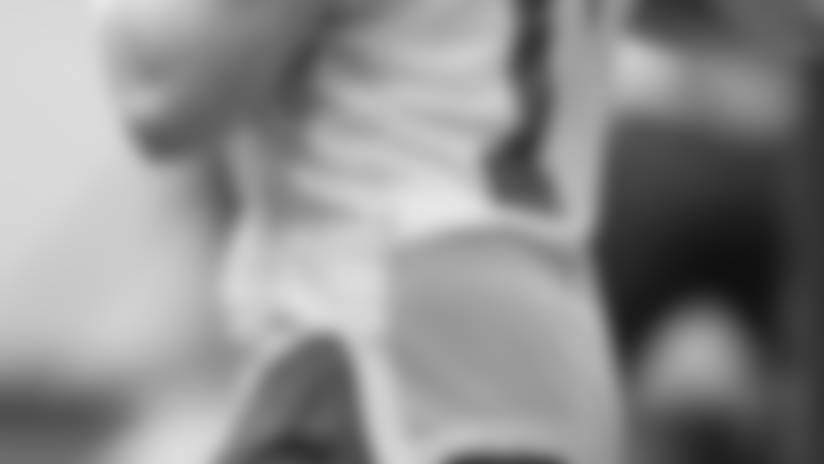 "I think for us, it's just come in every day and expect to perform at a high level, work your butt off, preparing yourself and try to have a good day, work as hard as you can every single day and just try to put good days together," Smith said. "I think that's what it's all about, don't get complacent. Don't think, 'I got 10 OTAs and another minicamp,' you have the next day and a chance to get some work in and work as hard as you can that day and make as much of a stride as you can that day and come back the next day and do it again. Just get as good as you can, push yourself as hard as you can, as fast as you can."
When the Chiefs traded for Alex Smith in March, offseason activities couldn't begin soon enough for the team's new QB.
"I was just excited about the opportunity," Smith admitted. "For me, it was about getting to work. So much of being able to play quarterback starts mentally, even before you get on the field. If you can't understand the system and grasp it, I don't care how well you can throw it, how athletic you are, it starts there. It's really (important) to get that down, so that you can go out on the field and execute, make plays. I'm going to work my tail off as hard as I can just to really soak up this offense and master it."
Smith's newest teammates arrive in town this week for a three-day rookie minicamp, beginning Friday, including former Tennessee QB Tyler Bray. The addition of another quarterback to the Chiefs roster doesn't bother Smith at all; in fact, he admits that it's common sense.
"This is my 9th year in the NFL," Smith stated. "I understand how it works; they're going to bring in arms. I mean, you expect to have a certain amount of arms for camp. It's just a pure numbers thing. You can't have three QBs and throw to that many receivers, you need to have extra arms to come in and you have to develop guys, that's the name of the game. I don't give it much thought, I've just been around it so long, it's the nature of the game."
During the recent Kansas City Chiefs "Take Your Child to Work Day", many of the kids were interviewed like Chiefs players at a press conference, asked who their favorite player is, many answered "Alex Smith".
"It's humbling, for one," Smith said of his fans. "It's just been great getting a feel for the people in the area and how hungry they are. First of all, they're very loyal and hungry for wins and that's what you want out of a fan base. I see how supportive they are and I can feel how bad they want it, for this team to take those steps to get into the playoffs, win playoff games and then, the goal is the world championship, so it's a good thing to have. I've been around the fans; it's such a great thing."
Those same fans will be hoping Alex Smith and his Chiefs teammates give them plenty to cheer about in 2013.