If there's a player in the NFL who deserves the chance to sit back and soak in all the positive media pub coming their way right now, it's Kansas City Chiefs' quarterback Alex Smith. Although that's not his style, with one teammate laughingly calling him an "outcast when it comes to social media."
Smith—the twitter-less leader of the league's only undefeated team—is one of the top early candidates on a short list for the NFL's MVP award.
And to be clear—even though it's early, Smith has absolutely earned the right to enjoy every bit of this moment, and every moment moving forward—the chance to stand in front of the same kind of people who have doubted him for years and answer their questions with an "I-showed-you" kind of demeanor.
But that's not his style either.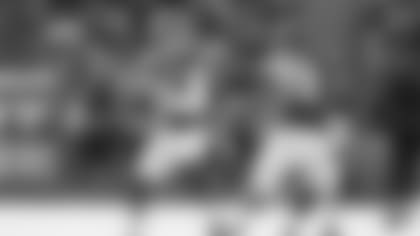 Throughout his career, Smith has endured more than a decade of people consistently and constantly questioning his ability to do the job he's made his life's work, and every week dating back to when he was first selected with the No. 1 overall pick of the 2005 NFL Draft by the San Francisco 49ers, Smith has stood in front of the media and answered their questions.
To be fair—it's part of his job to answer questions, and it's their job to ask. It's how this all works, but in the midst of the best start of his NFL career, Smith's tune hasn't changed. His demeanor hasn't changed. He's not buying into the hype—even when most wouldn't blame him for doing so.
"I've played long enough to know that it's still early in the season," Smith, who leads the NFL in several key categories, explained earlier this week when asked about the MVP hype. "And for me, I have bigger and better goals than that. For us to achieve those, there are still so many steps we have to do along the way. Part of that is still just living week to week and avoiding all the noise that's outside this building, good and bad.
"You have to keep your wits about you, and you have to stay in the moment."
Smith's teammates acknowledge how he's handling the moment as well. He's showed plenty of his ability to stay the course when things haven't gone well, but for the first time in a while, there's enough outside buzz going the other way that he's getting to chance to show everyone that he can still maintain that even-keeled persona when the outside noise is positive. He's still the same guy.
"It just shows you what kind of man he is," veteran linebacker Derrick Johnson said. "I've always liked Alex, and I like that approach. It's like, 'If you're with me, you're with me, and if you're not, whatever, I'm still going to get better each game and do what I do and play at a high level.'
"Even now, he's out there at practice perfecting his stuff all of the time."
"It doesn't surprise me," veteran fullback Anthony Sherman—a guy who isn't afraid to share an opinion—said of how Smith has handled his success so far this season. "He just comes to work every day. We're all in his fan club. We all know how great he was, so none of us care what other people think.
"It's just what the guys in this room and the coaches think."
Through five games, Smith has garnered all this hype because the Chiefs are undefeated and he's been on fire. He's not just improved; he's playing at an all-time type of level.
Smith is completing 76 percent of his passes, which is the best in NFL history over the first five games of a season and would shatter the NFL record, which was set by the Vikings' Sam Bradford last year (71.6 percent). Smith is also averaging 8.80 yards per attempt, which is tops in the league as well.
So, not only is he throwing the ball accurately, but he's picking up chunks of yards, all while tossing 11 touchdowns and not one interception to date—a span of 168 consecutive passes.
And last week, Smith became the first quarterback in NFL history to win the first five games of a season, have at least 10 touchdowns without an interception and average at least 250 yards passing per game.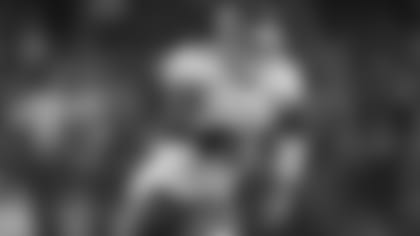 The wins have always been there for Smith, but the individual stats are coming now too, which means a lot to those who weren't impressed by the fact that he led his team to a 46-20 record over the past four-plus seasons in Kansas City.
Beyond the basic numbers, perhaps the most telling stat for Smith this year is how he's performed when the Chiefs have been behind—when he's needed to step up for his team.
When trailing this year—a span of 84 total minutes—Smith has completed 80.7 percent (46 of 57) of passes for 551 yards (9.67 ypa) with five touchdowns and no interceptions. That's good for a passer rating of 136.2, which is better than his rating when the Chiefs have been tied (113.0) or winning (121.7).
The numbers have improved, and his demeanor hasn't changed, but not everything has been the same for Smith away from the field this year.
One area that's been different is from a preparation standpoint, and it has to do with how Smith uses the day after games.
"Monday morning when we show up, he's on to the next game," Nagy explained of Smith. "He's had some really good games this year, but he doesn't care. He's moving forward. That's been different in previous years when we'd hammer on a game after the game for a couple of hours and try to fix what we did wrong and try to improve on what we did or look at what we did well.
"This year it's, 'Well, what's next?' It's like he doesn't want to waste any time on what just happened. He wants to use that time for the next opponent and that's different than the last few years, he's never done that before."
Smith and those close to him, including Reid, have pointed to the development of the Chiefs' young receiver core as to one of the reasons for the bump in offensive success this year.
Second-year standout Tyreek Hill has spoken of the "trust" that he and Smith now have with one another, and that Smith knows the guys will be in the right spots at the right times and read the defenses correctly in this complicated offense that takes time to learn.
When combined with a rookie running back in Kareem Hunt, who leads the NFL in rushing and is also on pace to break franchise records and flirt with some all-time NFL ones, the amalgamation of all these things has brought Smith to the forefront of the NFL's best team and most-explosive offense, which is averaging a league-best 32.8 points per game.
But when asked about his performances, Smith swiftly and professionally deflects and makes it about everyone else.
"We value the fact that we can win a lot of different ways," Smith explained. "We've got a lot of different guys who can make plays. And having this culture of who's it going to be this time? Who's going to make the play? It's almost competitive of who's going to one-up the other guy. Who's going to be that guy that can do that?
"It's a competitive environment, but in such a good way, in such a positive way."
While Smith continues to build up this young offensive group and leads them in trying to stack win-after-win, the rest of the football-watching world will only to continue stacking expectations and praise on a guy who wholeheartedly won't see most of them, but who deserves every one of them.
"It's easy when everyone around the country is talking about you like that to feel good about yourself, or to have that little extra swag," Nagy noted. "But you never think of that with him. He's just got blinders on; he's only about winning a Super Bowl."