10 days after the Kansas City Chiefs' 18-16 loss in the divisional round, Alex Smith found some solace Wednesday morning as he threw passes to some of the league's biggest stars at the AFC's first Pro Bowl practice down in Orlando, Florida, also the place where he will get to spend most of the week with his wife, Elizabeth, and their three children.
"Obviously, all of us would love to still be going and playing in the big game, but as a consolation, this isn't bad," Smith said. "This is something growing up as a kid, I always watched and never dreamt I'd be here, but it's fun to be around with these guys. You watch so much film, you play against each other so much, and then to come together and get to know these guys in the locker room is a unique experience."
While there are many Pro Bowlers Smith will get the opportunity to meet and get to know, he is already quite familiar with a couple.
Playmakers Tyreek Hill and Travis Kelce, longtime Chiefs punter Dustin Colquitt and a newcomer in linebacker D.J. Alexander join Smith on the AFC side in Orlando.
One of the bittersweet parts of being the highest seed to lose in the divisional round is an opportunity to coach in the Pro Bowl as well, so there isn't much Smith needs to do as far as learning the playbook with Andy Reid calling the offense.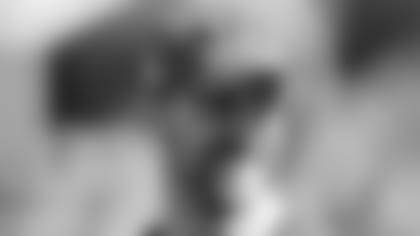 "It makes life a lot easier on me," Smith said. "I remember three years ago (2013) having to try to learn the plays and obviously, we're having fun out here in practice and meetings and stuff, but we're not spending all day doing it.
"A lot of this is about having fun with your family, so definitely makes that easier as far as calling plays, getting in and out of the huddle as a quarterback."
Though Smith hasn't had much of an opportunity to review his own tape for self-evaluation yet—that, he explained, will come after he's "settled in" to his offseason routine—he has already reflected upon this 2016 Chiefs team, one that earned a never-say-die reputation with comeback wins from 21 and 17 down and in miraculous pick-two fashion.
Holding onto that, Smith explained, could be a key to sustained success in the future.
"We found so many ways to win over the course of the season, and I kind of think that's what good teams do," Smith said. "It's tough to practice all the situations, all the things you're going to get put into— the big ups, the big downs and I just feel like we have such a selfless group and we were able to handle those well. It's probably the reason we were able to have a successful year."
Successful yes, but also very much one with unfinished business, and as Smith enters a long offseason, he realizes that.
As with every offseason nowadays, Smith says he plans to continue to "mix up his training" while spending the time away from Arrowhead with his family.
"They sacrifice a lot during the year and really for me, they're priority during the offseason," he said.
Eventually though, what will sometimes seem like an endless countdown of days to training camp will hit zero, and at that point, Smith will have another crack at it in his (can you believe it?) fifth season with Reid and this coaching staff.
For now, he still has his own questions, ones this past season's tape can provide answers to.
"Where do I need to get better? What are some things we did well?" Smith said he plans to ask. "Not just me, but the whole offense and [from there], really kind of tweak it and fine-tune it and continue to get better.
"The margins are so small, right? The difference between winning and losing—scoring touchdowns and field goals is so small."
Photos from the Player, Staff and Cheerleaders at the Pro Bowl in Orlando.