Week 1 is so close that the guys can almost taste it. Granted, it's not the irreplaceable taste of BBQ, fresh off the grill during an all-day tailgating party in the parking lots around Arrowhead Stadium on Sundays, but the aroma of opportunity is as strong as ever, as kickoff against Jacksonville is just days away.
Following Wednesday's walkthrough, Kansas City Chiefs Head Coach Andy Reid addressed the media, admitting that he's ready to finally get the season underway.
"I want all of the guys just to play," coach Reid said. "They don't need to do anything other than execute the offense, do what they do best and let their personalities show and play the game."
Coach Reid isn't the only one ready to kick things off on Sunday; his team's QB, Alex Smith is prepared and excited to see how the new-look Chiefs perform.
"I feel ready," Smith said. "I do feel ready, but obviously we'll find out Sunday, as a team. Game week is what we've been waiting for and we're ready to play the game. That's why we play football, for this challenge and I'm excited about it."
On the defensive side of the ball, Chiefs Pro Bowl LB Derrick Johnson is approaching his ninth NFL season, embracing the role as a team leader.
"You lead by example," DJ said. "That's the main part. I have a lot of confidence in this team, going into the 2013 season. But at the same time, when we go out there to Jacksonville this Sunday, we are going to have to be on. This is the NFL; we have to be on each week. Andy Reid stresses that; he's a guy that lets us be men and be players at the same time, but he expects a high standard from us."
It's not just the Pro Bowl players or the team's starters who are held to a high standard; every player on the Chiefs roster is viewed the same, including the new guys, like TE Sean McGrath.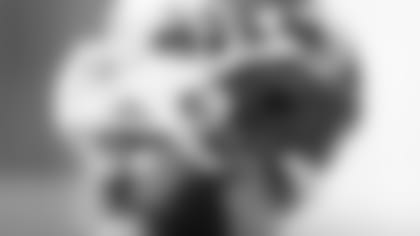 "Coach Reid is a great guy," McGrath said. "He's here to win and so are we and with that common goal, great things can happen."
McGrath described what Chiefs fans can expect to see from him in 2013.
"I'm going to go out there and give it everything I've got," McGrath said.
"I like to see myself as a true tight end that can block and catch the ball; so if you throw it my way, I'm going to catch it."
For a look at some of the other new faces on the Chiefs roster, check out today's photo gallery.
The Chief coaches, players and fans get their first taste of the 2013 season on Sunday at 12:00 PM CDT.