It shouldn't come as a surprise that one of the last things Alex Smith did as a member of the Kansas City Chiefs was demonstrate a level of class that epitomized everything he has always been about.
Forget wins, losses, touchdown passes and quarterback rating—Smith was the quintessential leader and professional.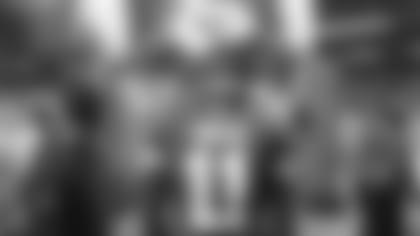 It's something his teammates often spoke of without hesitation, and even as he leaves now for the Washington Redskins, where he was officially traded to Wednesday afternoon for cornerback Kendall Fuller and an undisclosed draft pick, Smith took the time to write an article for The Players' Tribune titled, "Thank you, Kansas City."
It's exactly the kind of thing Smith would do, and it's one last reminder of the man who helped lead the Chiefs to their winningest stretch of football in a five-year span in franchise history.
"There was a sense of pride for what we had accomplished in Kansas City, and the disappointment that, despite all our successes, we didn't reach our final goal. There was the sadness of closing a chapter of my life — and my family's life — in a place we loved calling home…
"Thank you, Coach Reid, for putting your trust in me and always reminding me to be myself. I appreciate everything you've done for me…
"Thank you, Clark Hunt, the Hunt family, and the Chiefs organization, for giving me an opportunity…
"Thank you to the people in the organization who don't get nearly the credit they deserve — the assistant coaches, the trainers, the equipment guys, and on down the line. Everybody in the organization, top to bottom. You guys each played a role in all the success that we achieved…
"Thank you to the Chiefs Kingdom for being some of the craziest, most dedicated fans in the country.
"And thank you to the Kansas City community and all the friends my family and I have made during our time with you. To see all the farewell donations that have been made to the Alex Smith Foundation — all in increments of 11 — has been really special. It's a tremendous gesture that my family and I have been very touched by. We appreciate you. We're better people because we were fortunate enough to spend the last five years with you."