It was announced today that American rock band Alice in Chains is set to join Guns N' Roses on its historic Not in This Lifetime Tour, which hits the Arrowhead Stadium stage on Wednesday, June 29. The massive North American summer stadium tour features Axl Rose, Slash and Duff McKagan as they regroup for what will be one of the century's most anticipated musical events.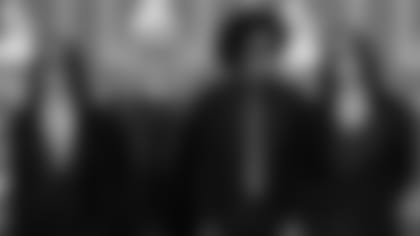 Tickets for the stadium rock concert of the summer are on sale now at the Arrowhead Stadium Ticket Office, www.ticketmaster.com, all Ticketmaster retail outlets and by phone at (800) 745-3000. Coming off of a record-setting special events year for Arrowhead Events, the concert will be the first of two scheduled concert stops at Arrowhead Stadium in 2016. It marks the ninth concert date for Arrowhead Stadium since 2011 and is the 49th concert or music festival in the stadium's history.
Alice in Chains' most recent release was the GRAMMY nominated album The Devil Put Dinosaurs Here, which entered Billboard's *Top 200 at No. 2 and debuted at No. 1 on *Billboard's *Alternative Albums Chart. *Rolling Stone *gave the record three stars, as did *USA Today, who praised it as an album of "undeniable power." *Spin *called it "an assured, diverse, heated record with galvanized hooks," *Pitchfork *said it's "as insistent as [landmark album] Dirt," and the *Seattle Times *wrote, "Jerry Cantrell, William DuVall, Mike Inez and Sean Kinney continue to defy expectations" and that "Alice in Chains is better than ever." Over the course of their remarkable career, Alice In Chains has garnered multiple GRAMMY nominations, sold more than 20 million albums worldwide and amassed a diehard international fanbase whose members number in the millions. They remain one of the most successful and influential American rock bands of all time.
Following the group's 1985 formation, Guns N' Roses injected unbridled, unrivaled and unstoppable attitude into the burgeoning Los Angeles rock scene. The spirit went on to captivate the entire world with the release of its 1987 debut Appetite for Destruction *– the best-selling U.S. debut ever, moving 30 million copies globally. In 1991, the seven-time platinum *Use Your Illusion I *and *Use Your Illusion II *occupied the top two spots of the *Billboard *Top 200 upon release. Over the course of the past decade, Guns N' Roses has performed sold out shows and headlined festivals worldwide following the critically acclaimed release of 2008's RIAA platinum-certified *Chinese Democracy. Six studio albums later, Guns N' Roses is one of the most important and influential acts in music history and continues to set the benchmark for live performances connecting with millions of fans across the globe.
---
About Arrowhead Events Arrowhead Events, the special events arm of the Kansas City Chiefs organization, is focused on making Arrowhead Stadium an entertainment destination that serves the entire Kansas City region. With more than 76,000 seats and a quarter-million square feet of event space developed as part of major renovations in 2010, Arrowhead Stadium is quickly becoming more than just a venue for football games.