It's really that simple for one very easy and straightforward reason—the pieces needed to get back on track are already in place.
"There's a tremendous amount of urgency in our building to get this thing right," Chiefs coach Andy Reid said on "Kingdom Live" with the "Voice of the Chiefs," Mitch Holthus, on Monday night. "There are a lot of people involved in this—players and coaches working together to try and make sure we come out with wins.
"The one thing I know is we'll continue to battle and get better. We have the right guys here to do that. That's why I like this football team."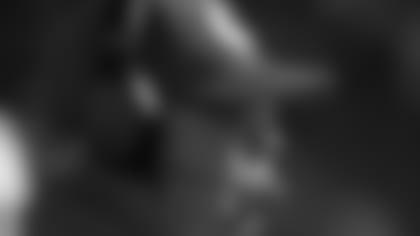 As the Chiefs look forward to starting the second quarter of the season at home this Sunday against the Chicago Bears, Reid enters a portion of the schedule he's been successful at throughout his 16 years as an NFL head coach.
"We're coming back to Arrowhead, which is a beautiful thing," Reid said. "I expect the Sea of Red to be as red as ever and as loud as ever and welcome the Bears in here."
Over the past two seasons in Kansas City, Reid is 7-1 in the second quarter of the season (games 5-8). Overall, in his 16 years in the NFL, Reid is 38-26 during this next four-game stretch of the season.
More than half of the time, Reid finished this part of the schedule with a 3-1 record or better.
But in order for that kind of success to take place over the next few weeks here in Kansas City, the coaches and players need to stick with the plan set forth by Reid and continue to lean on one another, which by every indication, either in front of the cameras or behind the scenes, they have done.
"It has definitely challenged our character as a team," Chiefs tight end Travis Kelce explained of the start to Holthus on Monday night, "and there's nothing wrong with that as long as we're able to fight back and bounce back. We've been playing our tails off and you'll keep seeing that from us every single week.
"There are a lot of guys in that locker room that care. When you have guys that put their heart and effort in every single day; it's one, fun to play, but two, you have the chance to win every single week. With the character we have and the amount of talent that's here, I'm going to tell you guys right now—don't get too worried, we're going to get this thing together."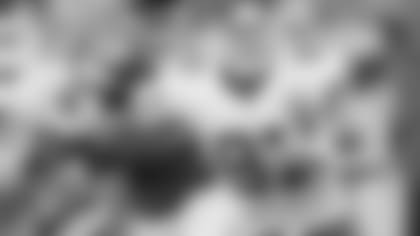 Kelce has 21 catches for 293 yards and 2 touchdowns through the first four games of the season. He also leads all NFL tight ends with 145 yards after the catch.
But as much as Kelce enjoys the big plays on offense, either by him or his teammates, he's more concerned with the bigger picture of what he's supposed to be doing as a cog in the offensive machine.
Most notably, things like blocking.
"Those are the pride things," Kelce explained. "Those are the things you have to look at yourself in the mirror. You might not get the glamour and the fame for all of the dirty work, but at the same time, that's more important than the flashy catching a ball in the end zone.
"That's the underneath stuff—the block backside that broke me free and got me 42 yards against Houston. People don't see that block. You look at yourself in the mirror and you're like, 'I know Jeremy's going to need that block or I know Jamaal is going to need that block here on the backside just to take that thing an extra 10, 20 yards to the house.'
"I have to make sure I do that and am accountable for them."
When the mindset is right and the talent is there, the production will follow.
---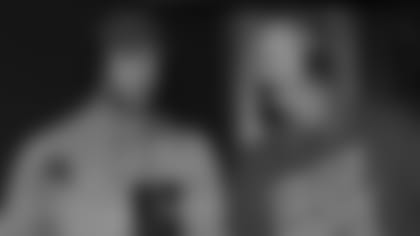 You can listen to next week's Chiefs Kingdom Live Radio show with Mitch Holthus and company on the Fox Sports Radio Network and on 810 Sports Radio WHB in Kansas City on Monday night at 6 p.m. CT.
Here's the photo gallery from Monday's show at Hayward's BBQ in Overland Park.