It's not for on-the-field football—at least not yet—but the Kansas City Chiefs are back.
Phase one of the NFL offseason started for the Chiefs on Monday, and as head coach Andy Reid explained, their workouts at this stage are voluntary.
"The guys that are here are working and working hard," he said. "90 percent of it is strength and conditioning, and then, they have a little bit of football. None of it on the field – it's all in the classroom. So, it's a time to get stronger, better physically and kind of review the year before."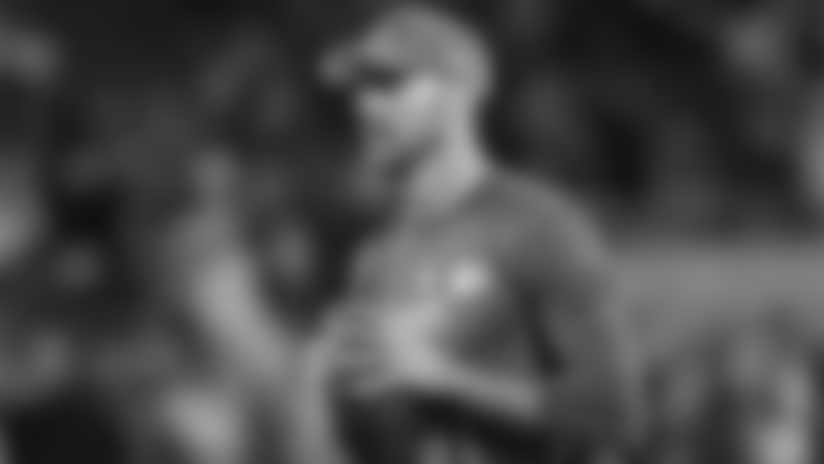 Quarterback Alex Smith spoke to the Kansas City media for the first time since the Chiefs' playoff loss back in mid-January.
"I felt really good about this offseason," Smith said. "I feel like I got a ton of good work in. It was a good mix of family time and for me, trying to get better."
Smith said that process included an offseason throwing program different than what he's engaged in during any of the first 12 years of his career.
"I probably started throwing sooner than I ever have," he said. "For me, as you get older, how could I keep my explosiveness? How could I keep my speed? Footwork, all that, and training for that. I think you try to combat aging. Now that you get older, your mindset changes. You continue to combat that, stay explosive. I think everything is trying to pull you in the opposite direction."
Smith, 32, came to phase one sharing a quarterback room with fifth-year player Tyler Bray and former 2016 undrafted free agent Joel Stave. With the draft approaching and eventually training camp, Smith had already done the math.
"You quickly realize we have three guys right now in the quarterback room," he said. "We're a guy short. Someone's coming in. It's no different than any year."
Whether that comes via the NFL Draft in two weeks or via free agency remains to be seen, but as of now, Smith said it has not affected his typical yearly preparations.
"We've drafted guys," he said. "It's out of our control, and it has no bearing on me—on my focus and what I should be focused on and what I'm working towards. I control that."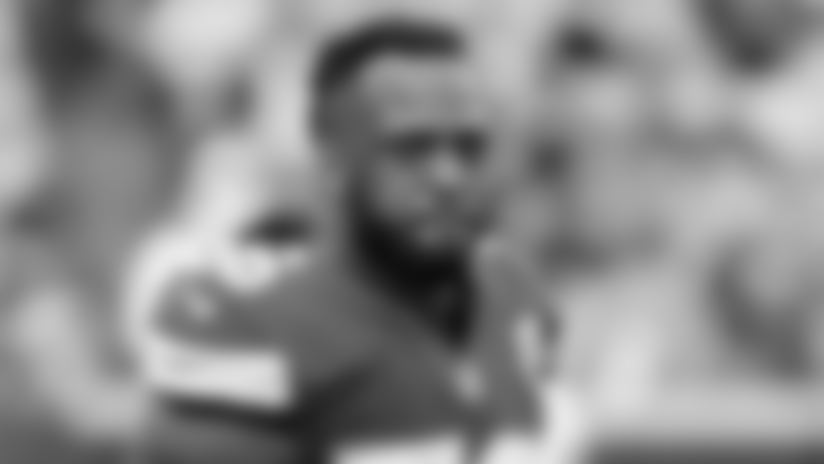 The other main news of the day centered around linebacker Derrick Johnson, who said that he should be ready for training camp after suffering a season-ending left Achilles injury in early December. Johnson suffered the same injury to his right leg back in Week 1 of 2014.
"I'm still on track," he said. "My Achilles feels similar to last time. Unfortunately, hurting it last time, I know the recovery process, so mentally, that part has been easier … I'm at a good spot in it now. I'm at the last couple months of it, so I'm at a good place with it."
Reid also noted Johnson's experience in returning from the same injury before as an advantage to his recovery.
"He's been through it once before, so he knows how to rehab and the pace you should go," he said. "If it's your first time, sometimes you think you're going to re-break the thing or reinjure it. In his case, he knows he can push it, and push it pretty hard, and that's how he's going about business."
While football wasn't back Monday, many of the Chiefs' familiar faces were. With the upcoming draft, new faces will join them, and onward the team will go with the offseason programs.
As for now, day one of offseason workouts is in the books, and that means one small step closer to training camp.
The players have returned to One Arrowhead Drive for Phase One of offseason workouts