Kansas City Chiefs' Head Coach Andy Reid met with the media on Monday afternoon ahead of Saturday's Divisional Round matchup with the Indianapolis Colts.
Here are five things that stood out.
1. Reid began by giving a brief update on the Chiefs' injured players, those being wide receiver Sammy Watkins (foot), safety Eric Berry (heel) and tailback Spencer Ware (hamstring) – who have all missed time recently.
"As far as injuries go, guys are making progress," Reid said. "Sammy, Eric and [Spencer Ware] -they are all heading forward."
Reid also mentioned offensive guard Laurent Duvernay-Tardif, who is in the midst of a three-week practice period after spending the last two months on Injured Reserve with a leg injury. Duvernay-Tardif could return to the active roster if deemed ready by the athletic training staff, but that process is still underway.
"Larry is making progress," Reid said. "We have a little bit of time here with Larry to see how he does this week. Not till after this game do we have to declare anything. Other than that, the rest of the guys are pretty good to go."
2. Reid was asked about the Colts' offense and what kind of challenge they present this weekend.
 "[Quarterback] Andrew Luck, it's great to have him back in the game and going. He's had a great year and you've got to stay persistent with him. I'm not going to sit here and tell you that we're going to do this and that, but you've got to bring your best against him and do the best you possibly can every play."
Indeed, Luck has put together a strong year with 4,593 passing yards and 39 touchdowns after missing all of last season due to injury. In fact, Luck's 39 scores were the second-most in the NFL this year to only Chiefs' quarterback Patrick Mahomes' 50.
"He's going to get you every once in a while, but you've got to make sure you get him more than he gets you," Reid said. "He's got a lot of good players around him. That offensive line, people can argue with you that it's the best in the National Football League. You look at the receivers, they've got good receivers and they've got good tight ends - you go all the way around - their running backs. You have to bring your best. That's what the playoffs are all about. This is the best in the National Football League - which is the best in the world - and you have an opportunity to do that. That's an exciting thing, but you better bring your best every play."
3. Reid later discussed the readiness of Mahomes, who is preparing for the first postseason start of his young career.
"So far, I haven't seen anything that is too big for Pat," Reid said. "I'm not worried about that. He's going to get himself ready just like he does every week to play against a good football team. I don't think he is wired the other way. I'm not predicting anything - that's not what I'm doing here. I'm just telling you, matter of fact, that it's how he's wired and how he goes about his business."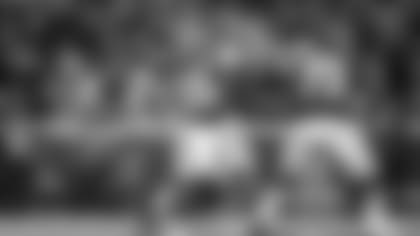 4. Reid was also asked about how the team determines its game plan from week to week without giving too much away for later rounds.
"It's single elimination and you know that. There is no next week. That's not how this thing works," Reid explained. "You don't hold a whole lot back. You're going to give it your best shot. Does everything work? Well, that's not always the case, but you're going to try to make everything the right thing. That's how you go about it, whether it's new, old, bland - whatever it is. Give your guys an opportunity to perform at a high level. As a coach, that's what you want to do."
5. Finally, Reid spoke about what he believes a victory on Saturday would mean to Kansas City.
"I haven't got that far ahead, but I know how passionate the fans are. I know how passionate our players, coaches [and everyone in] the building is. I know it's important to a lot of folks," Reid said. "The guys here are busting their tails to get ready to play a good football team and to do the best we possibly can. I know our fans are going to be there doing the same thing, so they're going to be fired up and ready to go. That to me is a beautiful thing. You prepare, you prepare, you prepare, and then you put your best out there and go play and that's what this thing is all about. We look forward to that challenge."
The Chiefs take on the Colts on Saturday at 3:35 p.m. CT.