What is the "easiest" starting job to play in the NFL?
The often-heard answers are punter and long snapper, which happens to be one of the most overlooked, underappreciated positions in football.
Since the new Chiefs regime has taken over, I've enjoyed learning more about the finer points of special teams play, from Chiefs special teams coordinator Dave Toub. Also, having the privilege of working with the "Snapper", former Chiefs long snapper Kendall Gammon, I've learned even more of what's required to succeed in such a crucial position.
Speaking of Chiefs long snappers, I caught up with Thomas Gafford in the team's locker room recently and he shared his thoughts about signing a new contract to stay with the Chiefs.
"Excited to be back," Gafford said. "It sure seems like we're going in the right direction; I'm excited to be a part of it. I love the Chiefs, love it here; I didn't want to go anywhere else."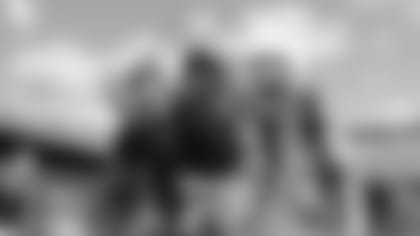 The right direction that Gafford speaks of has much to do with Chiefs head coach Andy Reid, who is known for among many things his, attention to detail.
"Every little detail matters," Gafford said. "If you approach it that way; if you do everything great, even the small things, then at the end of the year, you're great. I've learned that from Andy early on. That's one thing I'm just excited to be a part of what's going on in this building."
Gafford went on to describe specific examples of how coach Reid is personally making him a better long snapper, by challenging him to a new on-field approach.
"So personally," Gafford said, "I'm in Andy's office, he coaches me up. He says, 'Aim small,' instead of aiming at a big target, take your target down to a quarter. Place that quarter that you want to hit, right on Chiefs P Dustin (Colquitt), where you want to hit him and that's your aiming point, not a beach ball but a quarter. So, that's one practical thing for me. His whole philosophy is, everything you do, be detailed and great."
Gafford shared the most challenging part of his job as the team's long snapper.
"You have to be the same every time," Gafford admitted. "You have to be great every time. There are no plays off, if you do that, you could lose your job quickly. In protection, you have to be perfect every time. If you screw that up, you get a punt blocked and that's not acceptable."
Long snappers are also involved in some of the most-pressured situations in the game. Flashback to September 23, 2012, when Chiefs kicker Ryan Succop nailed six field goals, including the game-winner in overtime, all of which were snapped by Gafford.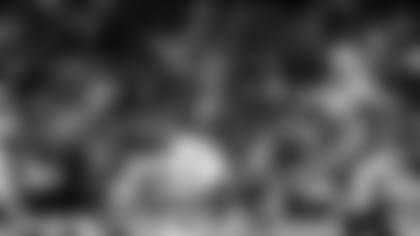 The natural assumption was that Gafford would be nervous in such situations, not the case.
"No," Gafford said confidently. "It's not an opportunity to fail; it's an opportunity to succeed. I don't get nervous, I get excited."
Also instrumental during those six field goals by Succop, aside from the nine other blockers, was holder Dustin Colquitt, who has a tight relationship with both the kicker and long snapper.
"Dustin and I have been together, this will be six (years) and Ryan has been with us, this will be five," Gafford said. We've grown a good relationship, the three of us. It goes a long way. We trust each other; there's mutual trust there. They know where the snap's going to be and I know it's going to be a good kick. Everybody's loose; it's an important thing to have that camaraderie and that relationship, I'm glad we have it."
During practice, it's not rare to see Gafford, Succop and Colquitt together but often times on a different practice field, all to themselves.
"In games, it's totally different than practices," Gafford said. "In games, you have less downtime because you're focused on the next snap. I'm looking at what's happening in the game and as soon as our offense gets the ball, then I'm ramped up and ready to go because it could be any point. In practice, there's a lot of downtime because we're out there for quite a while and there's only so much you can snap, hold and kick. And so, it's a lot of watching, trying to learn and watch what other players are doing and learn about football and be a part of the team."
The three amigos, (Gafford, Colquitt and Succop) are back again in 2013, looking for even bigger and better numbers than last year, when Colquitt earned Pro Bowl honors.