The Kansas City Chiefs will be back on the practice field within the hour, continuing into phase three of their offseason conditioning program.
Following Tuesday's practice, Chiefs head coach Andy Reid assessed his time spent with the team's QBs.
"Well, they were working with the receivers there and just talking timing and footwork, and it's good to get those two blended well. I spend a lot of time doing that," coach Reid said.
As for Chiefs starting QB Alex Smith, who was brought in to lead this team on offense, his work ethic and study habits have already caught coach Reid's attention.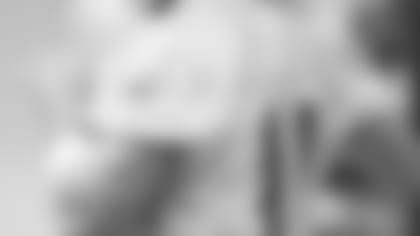 "He's doing well," coach Reid said.
"Looks like he's picking things up fairly easy and I thought he executed – did a nice job with his execution. Very hard worker, very diligent, and I appreciate that."
Since joining the team, Alex Smith and all of his Chiefs teammates have received the same message from coach Reid and his entire staff.
"I think hard work, both in the classroom and on the field, are important," coach Reid admitted. "And they're willing to do that, that's what I've seen this offseason. When you do that and you work your fundamentals, that's something that you can get out of these camps. And that helps you once you put the pads on and things lining up once you get to training camp. But for right now, let's get this system down, both mentally and physically, and when we hit camp, we can hit camp running."
One of the first things I noticed that coach Reid brought to this organization is attention to detail, begining first with his reorganization of the team's locker room by position group, emphasizing solidarity. Every decision he makes stems from the motivation to win.
"Little things are very important," coach Reid said. "The little things add up if you don't take care of them and become big things. So we're going to make sure we focus on those and we're not going to let those things slide. The players don't want that, they don't want the things to slide. They're trying to do it the right way and that's the way they've approached it since I've been here."
His players are noticing, including Chiefs LT Branden Albert, who described the environment at One Arrowhead Drive, under coach Reid.
"It's organized," Albert said. "Very structured, very disciplined to the "T"; to tucking your jersey in on the field, to your shoes, that's what this team needs; guys need to be structured and it's going to help us in the long run."
And that's exactly what Chiefs fans are hoping for, a structured team that wins, in 2013 and beyond.