Ask anyone on the Kansas City Chiefs' roster or coaching staff—there's little doubt as to which player on the team is most likely to be vocal in holding everyone else accountable.
That distinction goes to fullback and special teams' standout Anthony Sherman, or "Sherm," as his teammates call him. He's entering his sixth year with the Chiefs and his eighth year in the league. He spent his two seasons with the Arizona Cardinals before coming over in a trade that sent cornerback Javier Arenas that way in 2013.
"He's our glue," said Dave Toub—the Chiefs' Assistant Head Coach and Special Team's Coordinator, of Sherman. "He keeps everybody together and keeps them all in line. Nobody can slip up, he watches everything."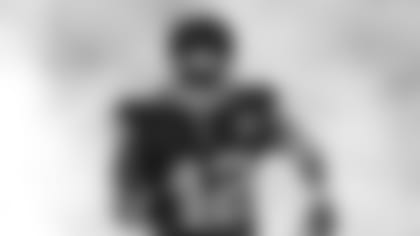 With those words coming from Toub, who is considered one of the best, if not the best, in his field and has been for a number of years now, the praise doesn't come without weight. It means something and he knows what Sherman has meant over the last five years to his group in particular.
"You kind of take it for granted, but he's a crucial part to what we do on special teams," Toub added.
Throughout his time with the Chiefs, Sherman has yet to miss a single game. He has appeared in all 80 of the regular season games he's been with the Chiefs.
He's available and dependable.
"There's a certain comfort that you have there with that," Chiefs' coach Andy Reid added. "He comes out and has that attitude and he's going to bring it. He goes like crazy."
While some fans may know him as the guy who wears the crazy outfits to begin training camp each year, which is true—he is that person as well, the guys inside the locker room understand that he sees his role going beyond those early-camp laughs.
"Attention to detail," Punter Dustin Colquitt said of Sherman's expectations for everyone. "He doesn't let anyone get away with anything. I think that comes from being on the safety patrol at some point during elementary school—just kind of laying down the law and making sure you're walking through the crosswalk."
Colquitt, obviously speaking in jest, explained that Sherman is always the first one to let him know when he's not doing his job and "dropping the ball inside the five-yard line."
"Whenever you think you can put your guard down, whether it's in a walkthrough or the weight room, he's going to call you out," Colquitt added. "So, what it really does—I know I said a lot of funny and abstract things, but really what it does is it keeps you on your guard and on task. He makes us better."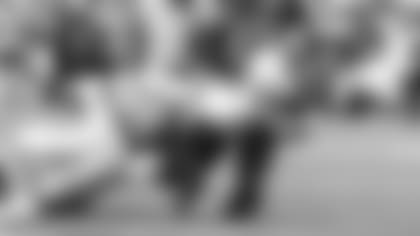 Sherman, who is not one for seeking the limelight or individual praise, sees his role as a simple one.
"Just trying to keep the energy up every day," he explained. "To have these guys feed off me in any way possible."
And to be the guy who holds everyone else accountable, Sherman knows it all starts with looking in the mirror and holding himself to the same standard, if not a higher one.
"If you're not doing things right then you don't have a foot to stand on," Sherman added. "It's just encouraging the guys and trying to keep things going when it's tough—bringing the energy to the huddle when they're going on like 18-straight plays up here at camp."
One of the guys who Sherman is responsible for helping rack up numbers is the NFL's reigning rushing champion Kareem Hunt, who wasn't shy about what Sherman has meant for him.
"Anthony Sherman is a leader," Hunt said, decisively. "He's definitely the vocal one of our group. He's just always set the tone and by blocking, getting everybody jumped up, hyped up. I love having a guy like that blocking. He has a sense of humor—coming in wearing an American single (on the first day).
"I don't know what to do with that guy," he laughed.
For Sherman, the way he carries himself isn't out of some special design to be what the team might need him to be in that moment—he's just that guy—and he always has been. It's how he was raised.
"My dad is a great leader and I've got four uncles who are tremendous leaders," Sherman explained of where he gets the character trait. "Just growing up around them, with them showing me the right way to do things, always working, being on time, those types of things, is how I was raised. I just use it out here."
Now, after his family grew by one more this offseason with the addition of he and wife's first daughter, Sherman knows his responsibilities go way beyond just making sure his teammates are held to a certain standard, but also that he teaches that standard to his own three children.
"It's knowing that at the end of the day you've got little kids at home and you're leading them, too," Sherman explained. "You're trying to show them how to do things and raise them the right way—holding them accountable for their actions.
"Even though they're young, it starts then."
The next generation of Sherman's already have the example of who to follow, but they don't have to call him "Sherm."
They just call him "dad."