* "Behind the Lens" is an article series on KCChiefs.com that highlights some of the most iconic images in the Kansas City Chiefs archives. This week, the series features some of the top Arrowhead Stadium concert photos.*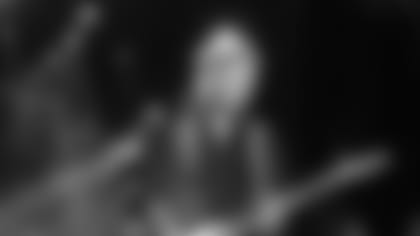 The Stones Take Arrowhead
Model (top):Canon EOS-1D X
Exposure Time (top):1/1,250
Model (bottom):Canon EOS-1D X
Exposure Time (bottom):1/250
Photographer comments: "Keith Richards (pictured on top), I think it might be one of the best concert shots I've ever taken. The stage lighting coming in behind him, especially around the guitar is just great. The Stones put on one of the best live concerts that I've ever seen, so being able to shoot from right at the stage allowed me an opportunity that I hadn't had at any of the other concerts. I just think that Keith's emotion and the passion he's putting into playing the guitar just made it into a great photograph.
"On the one of Mick Jagger (pictured on bottom), I was trying to get a picture that would showcase Arrowhead Stadium and Mick Jagger performing in Arrowhead Stadium with a great crowd. I kind of had been moving around and not having much luck and finally I decided to stay put and he turned towards my direction on the stage. The way the light was hitting him, I got some really nice light across his face and I just thought it made an iconic Arrowhead photo that will last a long time."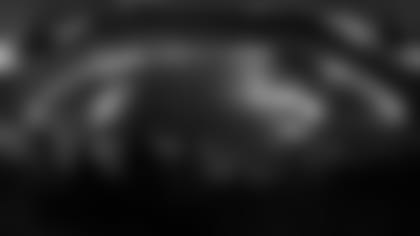 Model:Canon EOS-1D Mark IV
Photographer comments: "For this event, we were tasked with getting an overall stadium shot. We had to make sure and try to get a picture that showed the stage and the crowd and the whole feeling of the night. I wanted to make sure to get something that showed that, so we went all the way up to the top and used a fish eye to really show how full the floor was and how great the stadium looked. A fish eye is a super wide lens that distorts your perspective just a little bit around the edges and kind of gives it a more rounded look and allows you to get a little bit wider. It really gives you a different perspective that you can't see with the naked eye.
"I was up as a high as I can go around the middle of the stadium, so right above the 50-yard line."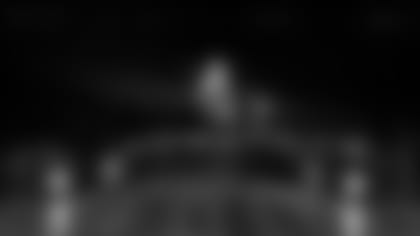 Taylor Swift in Kansas City
Sanders' comments: "She happened to attend Arrowhead Stadium on a weekend we were in San Diego with the football team, so I had my team of photographers at the event and one of my photographers, Traci Bartshe, was able to shoot the event that night. They approached them about shooting some pictures for the tour from the stage, so she was able to have a perspective that no one else in the house was able to get.
"I think she really did a great job. I think it really is a flattering picture of Taylor and what she did with the stage and the fans; you can really just get a feel for everybody having a great time at the show.
"I think it gives a little bit more drama to the picture and you can just tell by the streak of light that's going across the background how full that is and you know the rest of that is just screaming with fans."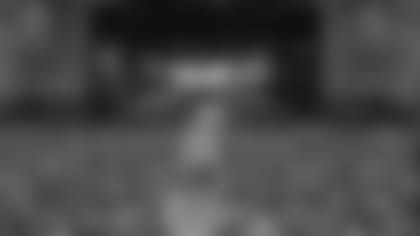 More than a Sea of Red for McGraw
Model:Canon EOS-1D Mark IV
Photographer comments: "Tim McGraw was on tour with Kenny Chesney that summer and he really put on a great show and got the crowd going and amped up for the Kenny portion of the show. I included this picture because it was so colorful with their stage setup and he's right in the middle in this bright white and he just kind of jumps out at you. You can see the crowd and just get a good feeling of how much fun it was at that event.
"You get so used to seeing that football crowd all in the home color, no matter what stadium. Every fan base supports their team, so when you can go to an event like this, everybody's dressed a little bit more casual trying to have fun."