"Behind the Lens" is an article series that aims to highlight the top photographs from the 2017 season as captured by Chiefs' photographer Steve Sanders and his staff.
We began to explore those photos last month and will continue to do so throughout the offseason along with Sanders' commentary.
Here's a look at what we've covered so far.
We'll continue with No. 4 –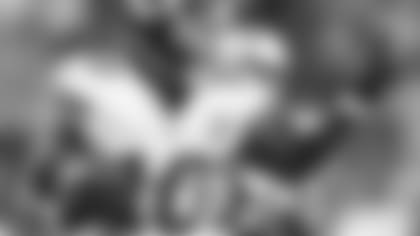 Date: Thursday, September 7
On why he likes it:"I like this picture because it's iconic for Tyreek with his peace symbol as he runs and it's a perfect profile," Sanders said. "You can see the defenders chasing him in the background and you know they don't have a chance of catching him. He was also running right to the camera, which is always a plus."
On the play itself:"It was on a big kickoff night to start the season and Ty actually saw something in this play and called his own number," Sanders said. "This was his play and he made it work. I think the photograph tells that story."