To share your story, click here.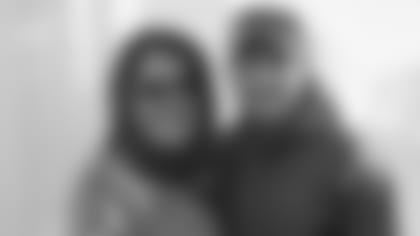 *I am a survivor at the young age of 36. During the spring of 2009, my husband discovered a small lump in my breast. I didn't think much of it. I was only 29 with two young babies at home. Later that week, a biopsy revealed I had ductal carcinoma. I was er-pr stage 1. I underwent a lumpectomy, six rounds of chemo, 18 rounds of herceptin, 35 rounds of radiation and continue on oral medications today. *
Faith in God, family and Chiefs football made the bad days better and contributed to my success through treatments. I'm thankful, healthy and forever grateful for a second chance at life. I love the Chiefs and would be ecstatic to celebrate this accomplishment along with my 16th wedding anniversary at Arrowhead! This kindergarten teacher needs a break!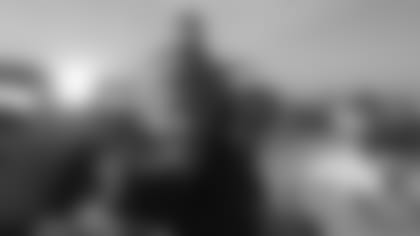 *After my mom was diagnosed with Ovarian Cancer last summer and her genetic tests came back positive for BRCA 2 (breast cancer 2, early onset gene, meaning cancer chances are as high as 87 percent), I decided to get tested and on December 15, 2014. I found out that I also have the BRCA 2 mutation. *
*For me, it was an easy decision to have all of the preventative surgeries. Real breasts that could very well kill me were not worth having! *
*On January 22, 2015, I had a double mastectomy. I was not really prepared for how difficult a process it would be. But even with all the ups and downs and bumps in the road, I do not regret my decision at all. *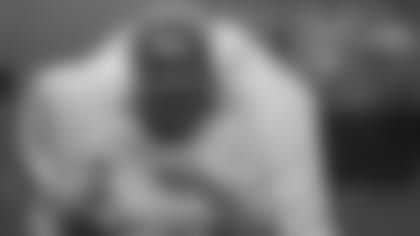 *In all, I have had three major surgeries this year. The double mastectomy, a total hysterectomy, and expanders to implants, but I have had it easy. I didn't have cancer. *
I have the utmost respect for the women that do what I have done AND have cancer. The strength and courage they have to possess to face all of it at once is awe-inspiring. I am a "Previvor!"
James Letzig on his mom, Connie Brockhausen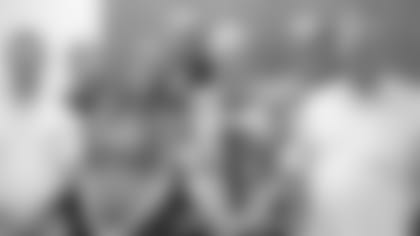 *I used to be a person who had an outside interest and awareness of breast cancer. I was unaffected personally, but had sympathy for people and families who were affected. *
*I had an appreciation for the organizations who were fighting for a cure and helping those who were affected. That all changed a few years ago when my mother was diagnosed with this terrible malady. *
*My mother is a very strong willed person and announced her diagnosis haphazardly, mostly to keep all of the family from being afraid and loading her with sympathy. Fortunately, for her and the family, her cancer was caught early and was very treatable by some incredible doctors and nurses in the area. *
She is now a survivor and continues to be cancer free. I am proud to be the oldest son of such a strong, incredible woman. I now have a better understanding of the breast cancer awareness campaigns and am proud that the NFL has such an overwhelming response for the cause.
---
To share your story, click here.