The conversation started about—of all things—volleyball.
Brett Favre was driving his daughter and niece back from a sand volleyball practice in Mobile, Alabama. His daughter will be a freshman volleyball player at Southern Miss in the fall.
In this moment, the three-time NFL MVP and Pro Football Hall of Fame quarterback was relegated to being a chauffeur.
As he was traveling back home through rural Alabama and Mississippi with the two girls in the back seat, in his words, this was the perfect time to talk about football and reminisce about a coach he credits for helping him put together one of the best careers in NFL history.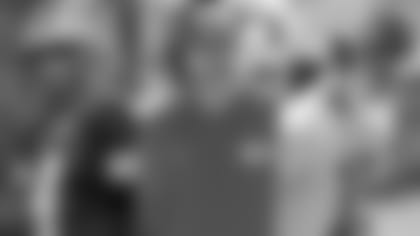 That coach is Andy Reid, who recently began working with another young and talented quarterback in Patrick Mahomes , whom the Chiefs traded up to select with the No. 10 overall pick in the 2017 NFL Draft.
Some experts see similarities in the two players.
"He couldn't have a better coach at this point in his career," Favre, who spent eight years with Reid in Green Bay (1992-98) and considers him a close friend to this day, said of Mahomes.
It's a sentiment we've heard from many experts around the league since the Chiefs made a move to select Mahomes a couple of weeks ago—that Reid is the perfect coach for him.
Truth be told, there are only a handful of people who can make that particular statement and back it up with personal experience, and Favre has a resume that stands out from that group.
"Andy is one of my all-time favorites – no doubt," Favre, who played in the league for 20 years, explained. "I played a long time, and I've been around a lot of coaches, but [Reid] couldn't have come at a better time for me in my career."
When Reid, who began with the Packers in 1992 as tight ends coach, was promoted to working with the quarterbacks by then-Packers head coach Mike Holmgren in 1997, Favre had already been starting for five years and was coming off his second MVP season. He was already a star.
Favre's first reaction when Holmgren told him the news wasn't a good one.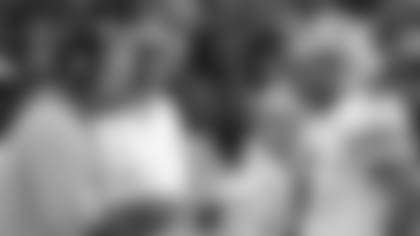 Reid had a reputation as a grinder, routinely keeping his tight end group later than anybody else with the Packers, going over film and meeting late into the night.
"We didn't meet nearly as much as the tight ends did," Favre recalled of working with Reid. "I don't know if it was because I was a little bit smarter, or Andy's patience wore out.
"I don't know, but he was awesome."
Favre had been a huge fan of Steve Mariucci, who had been coaching the quarterbacks but left to become the head coach at the University of California-Berkley a year before he took the same position with the San Francisco 49ers.
It didn't take long for Favre to realize he could learn something from Reid—the former BYU offensive lineman with an affinity for details.
"When you look at the defense, don't look at the whole 11 (guys out there)," Favre recalled Reid telling them. "Schematically, look at one guy, and that one guy will tell you what they're doing.
"It's overwhelming if you're really trying to digest it," Favre said of watching film and breaking down a defense. "You're like, 'OK, is it cover 4, cover 3 or cover 1? Is it two-man?'
"Andy was great at simplifying it. That's what he does."
 Reid would then take it a step further.
"You see this? This is what is coming," Favre recalled Reid would say as they'd watch film and game plan for an opponent. "This guy will tell you right now, so have a plan when you see this. If they come with a strong blitz, you need to come with this play, or any of these three plays in your toolbox.
"Don't have 25 plays. If you have 25, you're just going to pick one to the hell of it."
In addition to the detailed game-planning, which Favre specifically remembered a time Reid found a tell of the Tampa Bay Buccaneers and their defensive tackle, Brad Culpepper, who would give stuff away by "tilting" one direction before the snap, Favre said Reid was adamant in the details of everything.
"The things people don't see," Favre explained. "Developing a snap count that can jump people offsides, getting the defense to show their hands, looking off play action and making it look like exactly like the run."
Those are things that Favre, who started an NFL-record 297 straight games and currently ranks second in NFL history in yards passing (71,838) and touchdowns (508), still remembers about working with Reid. He won the NFL MVP award in his first season with Reid as his quarterback coach (1997).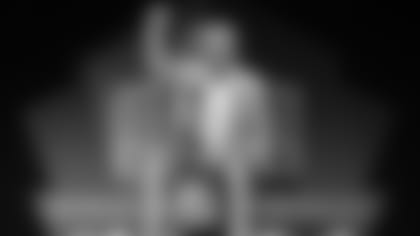 Favre also appreciated how Reid, who always preached the details, didn't "try to make a robot" out of everyone. He let them be themselves.
"If I made a bad throw at practice, which fortunately there weren't many," Favre laughed. "But [Reid] wouldn't say, 'You're dropping your elbow, or you're throwing off your back foot.' Andy was one of those guys where right away he got it.
"He wasn't trying to change a guy's mechanics, which it happens all the time, believe me.'"
Now, 25 years after they began working together, Favre will watch Reid mentor another young and talented quarterback in Mahomes, who led the nation in passing last year at Texas Tech by averaging more than 420 yards passing per game.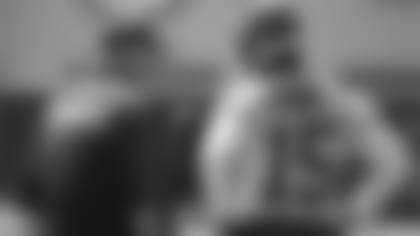 It's unfair to young players to make comparisons to guys like Favre, who's in the conversation as the best to ever play the position, but Favre has heard the comparisons with Mahomes.
That's a discussion he even had recently with Packers Hall of Fame general manager Ron Wolf, whom he says he still talks with "at least once a month" and is like "a second father" to him.
Wolf is the mentor of current Chiefs general manager John Dorsey.
Favre said he doesn't mind the comparison. It doesn't bother him.
"Let's put it this way," Favre explained. "If I were Mahomes, when or if someone ever said, 'Hey, this guy is a lot like John Elway.' I know that would have made my chest stick out. I would have thought, 'Man, that's pretty awesome.' If I were Elway, maybe I wouldn't pay attention or care about it one way or the other.
"But I would think, just like I feel when I hear that, and at this time in my career and life, I go, 'Hey, this sure beats the alternatives.' I sure consider that an honor."
Much like everyone else, Favre, who said he hasn't watched much of Mahomes but has seen enough to like him as a playmaker, believes he's in a great spot with Reid in Kansas City.
Although Favre understands the challenges that await Mahomes, one of which was a story all through rookie minicamp.
"Sometimes the hardest thing to do as a quarterback is to not beat the team across from you, but understand the terminology and how to get it out (in the huddle)," Favre noted. "It's difficult enough to try to figure out where to throw the ball and have the right read, but you can't call the play because of the complex nature of the verbiage.
"It's like they call 19 words in one play that is a one-man route—when it really comes down to executing a curl route, an out or a slant."
Favre admits he was behind the ball in many aspects when he first entered the league.
"These quarterbacks coming out today are throwing the ball a lot more than I was," Favre added. "It's not that I couldn't throw, but I was not schooled on the ins and outs of passing, four-weak blitz, cross dogs, max protections and changing directions of the line. I started all four years in college and threw for 52 touchdowns in total. We ran sprint-out passing, the option and the toss sweep on offense. That was it. Ty Detmer, who we drafted my second year (with the Packers), won the Heisman Trophy and had 121 touchdowns in his career. The passing game made perfect sense to him.
"Throwing hard and far made sense to me, but I never was taught to throw in the flats, a high-low, or man vs. zone, and footwork. I was never really taught any of that stuff (in college).
"Had it not been for pure talent alone, I would have never made it. I can't tell you the times I overcame my lack of football knowledge by being able to pull it through, over or scrambling and bailing myself out because I didn't understand the dynamics of what we were doing."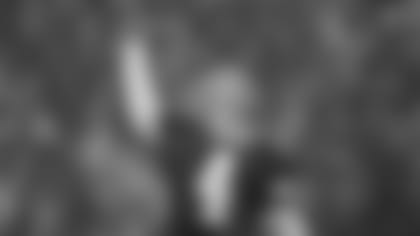 It was a natural playmaking ability that Favre used to put together a career that landed him in Canton, and while the creativity and ability to make plays outside the pocket are a few of the things that largely attracted people to Mahomes' game coming out of Texas Tech, there's still a lot for him to learn.
It's not enough to just have that ability. It's going to take work, just as it did for Favre, who began his career with the Atlanta Falcons before being traded to the Packers a year later in 1992.
It wasn't always easy for him and it wasn't a career that looked bound for Canton from the start.
In the first three games of Favre's career, he was 8 of 18 for 73 yards with no touchdowns and three interceptions. He was also sacked five times.
But ultimately, Favre was willing to put in the work, and it paid off for him. Now, it remains to be seen if Mahomes is willing to do the same.
Favre, who said he got a text from Reid the night the Chiefs drafted Mahomes, shared some advice for the young and talented playmaker.
"The hardest thing to do is be patient," Favre said. "I know I wasn't. That's the competitor in him. When they're not screaming your name anymore, it's easy to drift off into la-la land. The most important thing is to gain all of the knowledge you can. Grab your coach and ask him to watch a little extra film. Grab film of other quarterbacks and see what they do—see if you can pick up a thing or two from those guys. Pull the coordinator back and ask them what they'd do in certain situations.
"There've been too many times that guys waste their mental reps. It might be one game, it could be 10, or it could be a season or two, but his day will come."
Whenever that day does come, Mahomes can take it from Favre—the Hall of Fame quarterback-turned volleyball player chauffeur these days—trust the guy calling the shots. He's pretty good at what he does, and he has been since he first began working with quarterbacks more than 20 years ago.
"He couldn't have a better coach at this point in his career."