*This is another in a season-long series on the Kansas City Chiefs search for a franchise quarterback. It appears weekly on Thursdays throughout the 2015 season.
*
---
One of the great self-soothes of professional sports franchises is the endless talk from management of "change," or of the need to "go in a new direction" at the end of a catastrophic or, at least disappointing season, or series of seasons. The final game of the 1982 Chiefs season drew only 11,902 fans.
Observed cornerback Gary Green after the team's season-ending finale, an upset win over the Jets: "We really didn't have much to lose today, except maybe some players and coaches."
John Mackovic as the new head coach of the Chiefs was, in the end, another notch in the argument that "change" was more a marketing slogan than a genuine plan. The change everyone wanted to see was more wins.
The Chiefs had gone through three head coaches since Hank Stram's dismissal in 1974. Management had said that it now wanted a coach who "knew the passing game," and that's what Mackovic proposed to do, pass the ball. His demeanor brought to mind the age-old observation that it is one thing to be the smartest man in the room, but then again it is quite another to behave as if you know it.
Young and vibrant though he was, would he have any better luck than his predecessors? To be sure, the public remained skeptical or, as long-time Kansas City Star sports editor Joe McGuff described its interest, "from one of intense emotional involvement to indifference."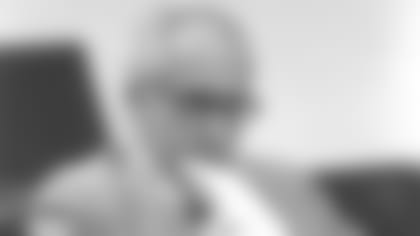 Kansas City Star Sports Editor Joe McGuff
At least Mackovic could call upon his reputation as an offensive coordinator and quarterback guru of sorts, and that he came from the coaching tree of the Dallas Cowboys, beloved then in some circles of fandom even more than today. Levy had contemplated hiring an offensive coordinator near the end of his tenure but never got the chance.
Upon taking the job, Mackovic did what all new coaches do: he wanted his own players and own system. Fuller was soon gone and so there would be no debate on who would fill the role unless some new "quarterback of the future" could be found. Mackovic knew immediately who he wanted and his decision would be felt for years afterwards as a missed opportunity. 
Bill Kenney would have the job, at least for the meantime, and he would be happy to have it. He had been the next to last player taken in the draft by the Miami Dolphins and promptly found himself behind veterans Bob Griese and Don Strock and the team's number one pick, Guy Benjamin, another in the long line of Stanford QB's NFL teams seem to love. Prospects weren't good for sticking around and he didn't. But surprisingly, Washington saw something they liked and gave up a sixth round pick for him.
He never made the field and was cut as the regular season began. He took calls from a number of teams thereafter but the one from Kansas City offered the most promise given its quarterback situation: Dennis Shaw, who hadn't played a game, Pete Woods, coming off injury, and incumbent starter Mike Livingston. The Chiefs had already parted company with Tony Adams. If there was anyplace he would have at least a chance for a look from coaching, this was it.
He had the usual "upside" for the position, was tall at 6'4", had a big arm, and was of the mind to accept any position he could get as a backup. To the coaching staff, he was a backup but he was something else, too: young. Mike Livingston wasn't.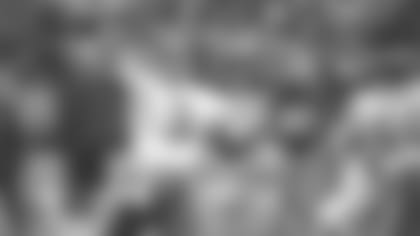 Bill Kenney had all the physical tools you want in a QB
Steve Fuller's arrival as the "quarterback of the future" changed the dynamic a bit, since he was young as well, and there was Woods, a local favorite, to contend with for a spot. But Kenney began drawing Levy's interest by the close of the 1979 season and the head coach was quick to note his improved play, even though he had never played a down for the team. He started the last three games of the 1980 season and the team ended up winning two of the three. In the third game against Baltimore, he turned heads with a 315-yard performance, the first Chiefs quarterback to do that in more than five years.
An injury to Fuller gave him his chance and he produced, at least for a while, and it was back and forth, in the lineup and out of it, from there until he finished the season as the starter. Then Levy was sacked and Mackovic arrived.
"Pro football has become the pass," Mackovic insisted upon taking the Chiefs job. A Star editorial at the time of his hiring noted that it was looking to see "a resolution of the team's muddled quarterback situation and greater use of the passing game which is a vital element of any pro offense."
And pass Bill Kenney did. He was, what one member of the coaching community called, "a stat guy." He had a good arm and ran up huge passing yards.
Taking Todd Blackledge in the first round of the 1983 draft was a surprise to many, especially Kenney who thought he might finally have the job on his own. But Mackovic, like most coaches, wanted his own guy and his interest in Blackledge dated back to when he tried to recruit him as he came out of high school. Mackovic was the head coach of Wake Forest then and admired Blackledge's skills, particularly his smarts, he carried a 3.8 average coming out of Penn State. He missed him in college but now he had the chance to make up for it. Getting Blackledge now, Mackovic said, "had something to do with my longevity."
Mackovic had originally recruited Blackledge in college
Those couldn't have been good words for Kenney to hear. "Shocked," he said. "I mean really shocked. I have no idea where I stand now."
Mackovic said all the right words about all the quarterbacks getting a chance to compete for the starting job, but publicly his words were pretty clear.
"I think Todd…is that person," he explained "who can provide us a focal point around which we can build our offense over the next several years. The quarterback is the focal point of the offense."
Blackledge was one of six quarterbacks taken in the first round, second only to number one pick John Elway. He had set five Penn State passing records, but his college coach, Joe Paterno, was not known to favor a pro style offensive attack with lots of passing, the kind that Mackovic wanted to put into play. Still, Mackovic, a cerebral type himself, or so he was often described, wanted that in a quarterback and so sooner or later he would gravitate to Blackledge, his guy, as it were.   
"Stability," was what the coach said Blackledge would give his new team. And so it started again: a new quarterback of the future, just how long into the future still remained to be determined.
---
Next week - Chapter Nine: The numbers add up but not the wins