This is another in a series of season-long columns on the Kansas City Chiefs search for a franchise quarterback. It will appear weekly on Thursdays throughout the 2015 season.
---
Mike Livingston appeared unmoved by all the attention given to first round pick Steve Fuller and to the others that made up an expanded roster of quarterbacks going into the 1979 pre-season.  Whenever the cynical realities of playing quarterback collided with fan expectations, he would wait out the indignant cries for his replacement and simply move on.   
"It's something I've gotten used to hearing around here," he quipped, matter-of-factly.  "Nothing's going to change it."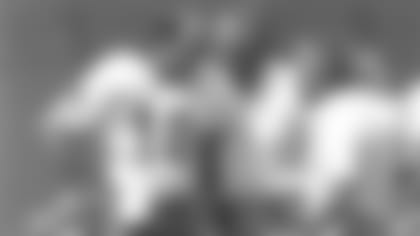 Levy's "Wing-T" did not suit Livingston's skills
The team had two young promising quarterbacks to go along with Livingston and free agent pick-up Bill Kenney.
"I don't think you can look back in the history of the Kansas City Chiefs and see a time when we've had two such young and exciting quarterbacks like Pete Woods and Steve Fuller," GM Jim Schaaf boasted.  "It portends well for the future.  We've never had the luxury of this type of situation. We're planning for this future with this kind of choice."
Woods was a local favorite, having played at Missouri.  He had injured his right knee in a softball game in college and it had wiped out his first year with the Chiefs. But he still had hopes he could compete with Fuller to be Livingston's backup. The future was not so clear for Kenney, who the team had signed after flings with Miami and Washington. 
With the youngsters on board, Tony Adams, Livingston's backup and sometimes starter, was expendable.  Adams, 29, was a four-year veteran and had been with the Chiefs since 1975 after leaving the WFL's Southern California Sun after the league went out of business. He was best known for his play at Utah State where he set an NCAA record for the most yards passing in a single game with 561 against his school's rival, the University of Utah. After the drafting of Fuller, he had been told that he didn't fit in the team's future plans and quickly signed with the CFL.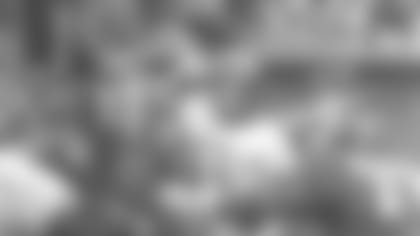 Tony Adams had been an NCAA record-holder
The future arrived sooner than anyone could have expected, especially for Livingston, when in the midst of another dismal performance where the club found itself down 20-0 to Cleveland, Levy inserted Fuller into the lineup and he brought the team back scoring 24 points, however, in a losing effort, 27-24.  It was enough for Levy and probably everybody else and Fuller was given the job.
Fuller and Livingston shared the workload at QB
Fuller took the team to three wins in the next five games before being replaced by Livingston in game eight after he struggled.
It was the start of a back-and-forth that would persist throughout Fuller's career with the Chiefs, some of it because of his play on the field, some because of injury (knee surgery), some of it out of his control (57-day player strike), and some due to a change in head coaches.
Fuller was deemed the starting quarterback after Livingston and the Chiefs parted ways in 1980 but suffered a torn cartilage in his left knee.  Kenney stepped in to replace him the final three games of the season and became the starter when Fuller suffered an injury to his right knee in the first pre-season game of 1981.
Fuller returned but didn't see any action until the eighth game of the season when he came off the bench to direct the Chiefs to a second-half comeback at Oakland. Trailing 17-0 at the half, Fuller led the Chiefs to a 28-17 win. That earned him the starting job and he capped the season by leading the Chiefs to a 10-6 win at Minnesota.
Levy would throw the starting QB job open in 1982
But by the start of 1982, Levy had thrown the job of starter wide open once again.  The ongoing spectacle of who was starting week-to-week, or who might be pulled in any game, was beginning to draw some "enough already" whispers around town. Upon repeated questions of who was and who wasn't starting that week, Levy became irritated, railing, "The term No. 1 is repugnant to me.  It's a label.  When it [a situation] is correct, you do it."
The head coach's indecisiveness did little to enhance his reputation, but provided a priceless insight into his thinking on both his quarterbacks.  Fuller and Kenney traded places all through 1982 in route to a 3-6 record in an abbreviated season due to the player strike. The two could only manage 13 TD drives and ranked 27th in scoring in the 28-team league. They ranked 22nd in passing and were sacked a league-high 40 times.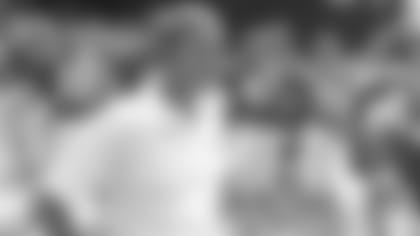 New coach John Mackovic wanted to throw the ball
If the team couldn't decide on the right quarterback, maybe a quarterback coach — a quarterback-whisperer, so to speak - could and that's what many people thought when John Mackovic took over as head coach in 1983.  He had been a quarterback himself and had been either the offensive coordinator or quarterback coach at a number of colleges and with the Dallas Cowboys where he had tutored Danny White.
Mackovic, in the course of his four years as head coach, would display considerable gifts. He nonetheless faced the same intractable problems as his predecessor. He could not find a quarterback no matter how much he tried.
The Chiefs would trade Fuller to the Los Angeles Rams for a cornerback and a future undisclosed draft choice.
The team would make Todd Blackledge, a quarterback out of Penn State, their next quarterback of the future. "Blackledge is the best player at his position around which we can build our team," Mackovic said.
Those were words fans had heard before.
---
Next week - Chapter Seven: Why didn't it work for Fuller