They were already more than teammates. They were friends.
That tends to be the case when one person opens their home to another, and that's exactly what veteran running back Jamaal Charles did for the little-known second-year player, Charcandrick West, back at OTAs last spring.
Charles, the best running back in Kansas City Chiefs history, had taken West under his wing.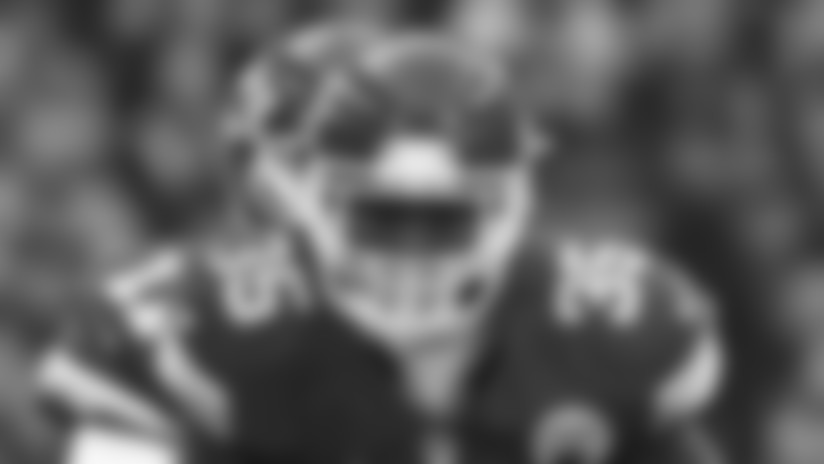 Unbeknownst at the time, it was exactly the kind of relationship West would need as tragedy would soon hit his family.
It was coming off a season in which Charles ran for his franchise-leading fifth season of at least 1,000 yards, and West, the undrafted rookie free agent out of Division II Abilene Christian, was primarily a special teams player.
West actually had as many total offensive snaps (4) as Charles did multi-touchdown games (4) last season.
But their relationship would take on a different dynamic this year as Charles was lost for the season with a torn ACL suffered back in Week 5 against the Chicago Bears.
West was no longer the guy behind the scenes taking notes as he watched Charles from the sidelines.
During this current seven-game winning streak, West has accounted for 574 yards of total offense and 4 touchdowns.
He's stepped in nicely for the franchise's all-time leading rusher, and now, paired with Spencer Ware, helps lead a formidable duo in the backfield for the Chiefs as they race towards a playoff berth.
Even though Charles isn't on the field with West right now, that doesn't stop him from reaching out to his friend.
"We talk even more now because he's so bored all the time," West laughed, "so he keeps texting me."
Charles has developed into one of West's most valuable mentors, who along with his positional coach, Eric Bieniemy, among many others, has helped put him in a position to not only find success, but to be able to handle success.
The willingness for Charles to take West under his wing became fundamental in helping West cope with a significant loss just days before training camp began.
Only weeks after Charles had opened his home to West back at OTAs, West lost his longtime mentor and family friend, Dante Coleman.
In a fantastic article for the Kansas City Star, Terez Paylor shared the story of West and Coleman and the impact he had on West's life.
"You don't understand how tough it was. I mean, he was a guy that put the football in my hands (as a kid)," West told Paylor of losing Coleman just before training camp.
West said that his current success is derived from the example Coleman set for him earlier in his life.
"I still thank him every night," West said of Coleman. "He's still helping me right now. I feel like he's my guardian angel watching over me, helping me and guiding me through this season.
"Going from a nobody to a somebody, I feel like [Dante Coleman] is a big part of that."
When West lost Coleman, it was Charles who stepped into that role to be that positive force and person West could lean on whenever he needed something.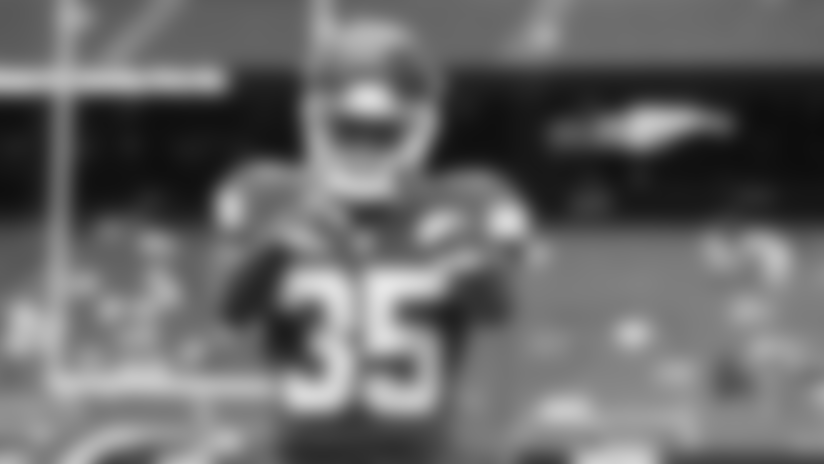 "He teaches me a lot more than football," West said of Charles. "He just helps me with life situations."
To this day, West doesn't know what Charles saw in him to take him under his wing, but the impact it has made for him and his family will never be forgotten.
"I ask myself that question every day," West said. "That's a blessing to have a guy like Jamaal [Charles] take me in and show me the roots of how to be a good football player.
"I'm very appreciative of that."
One of the things Charles had West start doing when he took over as the lead running back earlier this season was to write down his goals.
"I'm still doing it," West mentioned. "I don't just have season goals. It's whatever I'm feeling that night. I just write it down and hopefully I can get it the next day."
Before the Week 7 game against the Pittsburgh Steelers, just two weeks after Charles' injury, West wrote down that he wanted to rush for 100 yards and a touchdown.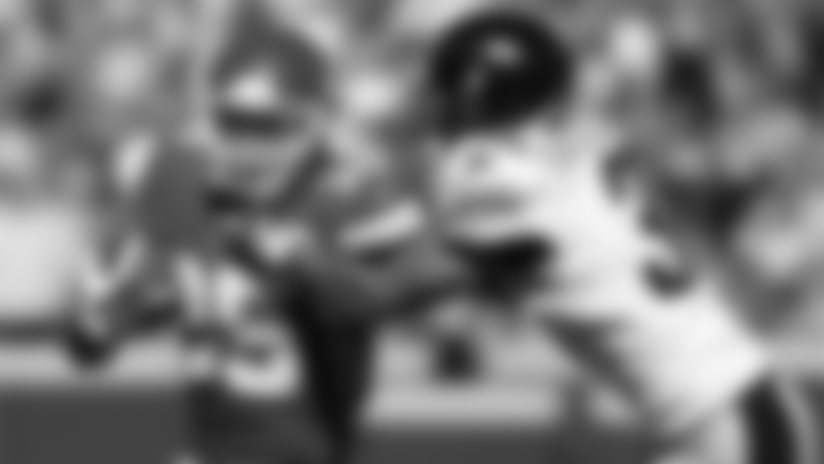 He finished the game with 22 carries for 110 yards and a touchdown, giving the Chiefs their second win of the season in a 23-13 victory.
The Chiefs haven't lost since, winning seven straight to bounce back from a 1-5 start to an 8-5 record with three weeks remaining in the regular season.
On the field, offensive coordinator Doug Pederson said he feels like Charles has helped West learn to be more patient.
"Early when [West] was playing, he was so fast to jump," Pederson noted of West having an affinity for bouncing the plays outside. "He tried to circle the defense and didn't allow the holes to be there.
"I think [Charles] has taught him to just trust the lane, trust the path."
Charles has helped West trust more than a running lane or a path, he's helped West trust in him to be that mentor he needed when he was dealing with things in life far more important than what lane to take on a particular play.
And it's that relationship that's a key reason the Chiefs stand here at 8-5 with room to make some noise in the final few weeks of the regular season.