The 2014 NFL Draft continues to draw close, kicking off on May 8, when the Kansas City Chiefs will appear 'on the clock' with the 23rd-overall pick of the first round. Much can still take place between now and then, including ongoing draft predictions, analysis and more.
Recently, NFL Network's Path to the Draft anchors, Charles Davis and Daniel Jeremiah, held a conference call, offering their personal opinions on which players are the best fits with NFL teams, including the Kansas City Chiefs.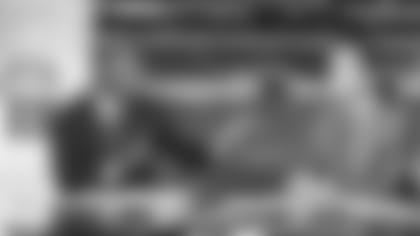 "Having been around coach Reid just for a couple of years, there are a couple of words you hear over and over from him, when you're talking about players," said Jeremiah, who was a scout for coach Reid, with the Philadelphia Eagles (2010-12). "The first one is explosive. He wholeheartedly believes in explosive plays and explosive players and that's why I talk about getting a receiver that can really stretch the field and get you some of those chunk plays.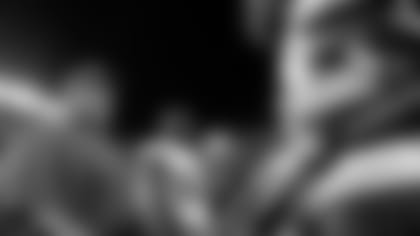 On the defensive side of the ball, coach wants guys that can take the football away, guys that can get to the quarterback, those explosive playmakers. He's always going to be talking about them and also, there's one phrase that he had that he'd always talk about, he'd always bring up the word energy. He wants guys that bring energy to the building. It's a long season, especially getting into the playoffs, that's a lot of time spent together as a team and he wanted guys that brought energy to their meeting rooms and to the practice field and he thought that was contagious and that it was important."
All of last season, Chiefs players were quick to speak about coach Reid allowing them to 'let their personalities show', bringing more and more energy to the locker room and the football field.
"You don't want energy-suckers, guys that are going to suck the life out of your team," Jeremiah said. "He wanted guys that brought a lot of energy to the table and when I put that together with guys in this 2014 draft, we've had a lot of prospects come through the (NFL) Network here for Path to the Draft and WR Brandin Cooks from Oregon State, he brings so much energy and he is an explosive player. I think he's an Andy Reid-type of a player; to me, that's the image I have in my mind is Brandin Cooks."
Charles Davis believes if the Chiefs target a wide receiver, there's talent to be found in later rounds.
"I don't think that it necessarily has to be that first-round guy," Davis said. "I think there are a few receivers, as you go down that line that can run, can stretch the defense and can give Andy Reid what he's looking for."
Regardless of which position the Chiefs target, Davis says the unique and productive relationship between Andy Reid and general manager John Dorsey is a perfect fit in KC.
"In John Dorsey's time in Green Bay, it marries up very well with Andy Reid's system," Davis said. "Look at how Green Bay plays on the offensive side of the football and also remember, Green Bay's draft with (Packers GM) Ted Thompson, where they will go, where it appears a place they don't need to go for a player, but if a good player is sitting there and that's who they have rated on their board, there was no reason for them to take Aaron Rodgers, if you sit back and think about it, you had Brett Favre there, not thinking retirement at that point or any of those things, but somehow Aaron Rodgers is sitting there, you can't turn him down. That's what John Dorsey does in concert with Andy Reid and I think that they match up very well with their philosophies and how they do things."
Jeremiah also suggested possible defensive players in the upcoming draft, who could fit the Chiefs needs.
"A big-bodied player you could plug in there is DL Ra'Shede Hageman, from Minnesota," Jeremiah said. "He's one of the trickiest evaluations for me in this draft, because you could watch games where he does nothing, just completely disappears, and then you flip on other games and you see some real dominant stretches. I mean, he just has a rare combination of size and athleticism, but is just one of these guys who hasn't put it together. The way I described it, it almost sounds a little bit like a similar version of Dontari Poe and the Chiefs, who was a big gamble on the upside and the Chiefs won big on that one.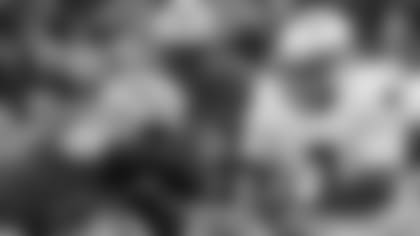 But, a defensive end like Ra'Shede Hageman or a Stephon Tuitt, from Notre Dame, somebody that gives you a little more pass rush, but can also be a five-technique and hold the point of attack; I think those guys would be options that could help. Offensively though, I haven't been around Andy Reid for a couple years, but in Philadelphia, he liked to have guys that can stretch the field on the outside on offense and with the depth we have at receiver in this drat, I would be shocked if there's not somebody there he thinks he could plug in that could really take the top off of their defense, which I think is going to benefit their running game tremendously and open things up on that offense."
And if things open up even more on offense, teamed with an aggressive, attack-style defense, Chiefs fans could be in for an even more-memorable season than the 11-5 campaign in 2013.