Recently, Chiefs quarterback Chase Daniel learned he will be inducted into the University of Missouri Intercollegiate Athletics Hall of Fame.
Chase Coffman, John Dettmer, Jeremy Maclin, Ashley Patten and Alisha Robinson will join Daniel in the HOF's Class of 2014.
"It's one of the highest honors bestowed a former student-athletes," Daniel said. "I'm very blessed to be going on with Chase Coughlin and Jeremy Maclin, two guys I got to play with for three or four years each. It's a good feeling. It's pretty awesome."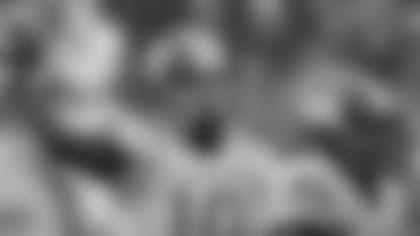 Following the Chiefs game against the Raiders at Oakland, Missouri's Athletic Director, Mike Alden, called Daniel to let him know the good news.
"We were just about to get on the bus and [I noticed] Mike Alden's calling me, OK I have like five minutes," Daniel explained. "He said, 'I just wanted to let you know that you're getting inducted into the Mizzou Hall of Fame,' and I was just sort of speechless for a little bit just to think about how many great athletes are in that Hall of Fame. It's a big deal, especially with all the recent success that Mizzou has had, so it was an unbelievable feeling for me. For him to reach out and have him just tell me a little bit about the Hall of Fame. It was big honor."
Daniel is honored to receive such high recognition and is thankful he is so close to his alma mater so he can travel back often.
'I've been up in Kansas City going on two years now and my wife, Hilary, actually went there too, so we love to go back together," Daniel noted. "It's something we share and that we can share with our kids one day."
From all of us at the Chiefs organization, congratulations Chase on an incredible accomplishment!